<![if !vml]>
<![endif]>From the Helm
Dear MRA Members and Friends;
I hope you had a Merry Christmas, Happy Hanukah, or whatever Holiday strikes your fancy. It may sound crazy, but this is my favorite time of the year. Not just because of the Holidays and the religious and (hopeful) world peace components of the season, but because everything always looks so festive, particularly on the waterfront.
I must admit that there was nothing like being on the oceanfront at this time of year. All the decorated boats and local boat parades as well as the decorations on the waterfront homes. While I miss that, there is a lot to be said to be at a lake at 800-feet elevation in wine country during the clean, crisp winter - I guess everything has its plusses.
Right around the corner is 2018. All in all, it seems as if 2017 was a good year, and despite the tumultuous politics, there is a general confidence regarding the direction of the Country. I hope that this held true with you and your businesses as well, and hope you have a wonderful New Year, and a fantastic 2018.
At the risk of sounding like a broken record, our Board calendar has us beginning to plan for the 47th Annual MRA Educational Conference and Trade Show, which will be held October 22 to 24 at Fess parker in Santa Barbara. This has always been a fantastic venue so mark your calendars. In February, we begin planning for that conference, and most of our discussion centers around the topics we will present.
Finally, I need to again promote the up-coming California Boating Congress. This will be the third CBC, and it is extremely important that our industry continue to participate in coordinated efforts such as this to ensure that our elected representatives recognize the value of our industry to the State and its economy. The only way to accomplish this is to hit them with numbers - the more industry advocates we can get to Sacramento on February 27 and 28, the bigger voice we will have into the future.
As always, may you have great navigating into the future and always embrace change.
Mark
Compass Consulting Awarded Contract as Official Webmaster for the Marine Recreation Association
CAMARILLO, CA - December 15, 2017 - The Marine Recreation Association announced today that Compass Consulting was awarded the contract as Official Webmaster for the MRA. Compass Consulting is a leading provider of Managed IT, Cloud Computing, and Software Engineering services to small and midsized companies and organizations.
"Compass Consulting offers tremendous technical expertise, but it's their focus on the customer that sets them apart," said Mariann Timms, MRA's Operations Administrator. "We're proud to have them as both a MRA member and as our official webmaster."
"We have been involved with the MRA for years by way of speaking engagements at their annual conferences. During this time we have come to know many of the MRA staff and membership, and now work directly with some of the marinas and marina management companies. We are always impressed with the MRA's commitment to the marine industry and how they consistently go the extra mile for their membership. This aligns with our corporate philosophy and we are proud to be their new webmaster." said Darin Selfridge, Compass Consulting's President.
For more information about Compass Consulting's Managed IT,Cloud Computing, and Software Engineering services, please contact Darin Selfridge at (805) 389-0229 or via email at darin@compassconsult.com.
Based in Camarillo, California, Compass Consulting is a professional provider of top quality, leading-edge cloud, network, and software and engineering solutions. With expertise in a wide range of technologies, Compass Consulting has executed hundreds of complete lifecycle projects for many different enterprises, combining best-of-class integration and solution skills with an intense focus on customizing solutions to match the specific needs of each customer.
You Asked for Less Ethanol With Your Gas; EPA Adds More
This summer, the Environmental Protection Agency (EPA) asked the public how much ethanol it wanted to be added to the nation's gasoline supply, and recreational boaters as well as many other owners of gasoline engines and vehicles spoke up against increasing ethanol volumes under the Renewable Fuel Standard (RFS). On Friday, EPA set the 2018 RFS at 19.29 billion gallons, a 0.05 percent increase over the 2017 standard. Signed into law in 2005, the RFS requires an increasing amount of biofuels, such as corn ethanol, to be blended into the gasoline supply.
"In August, EPA originally proposed a slight lowering of the overall ethanol mandate. However, bowing to pressure from the ethanol backers, the agency actually notched the mandate higher," said BoatUS Government Affairs Manager David Kennedy. "We think the EPA's decision unfairly supports the ethanol industry over protecting consumers, recreational boaters, and the environment. If ethanol is as good for America's fuel supply as Big Ethanol would like you to believe, then why do we have a law that forces more ethanol each year into the market? The RFS no longer works for Americans."
When it was written, RFS assumed that America's use of gasoline would continue to grow. Since 2005, however, gasoline usage has not increased as forecasted, which today forces more ethanol into each gallon of gas. To keep up with the RFS mandate, in 2010 EPA granted a waiver to allow E15 (15 percent ethanol) into the marketplace. However, only fuels containing up to 10 percent ethanol (E10) are permitted for use in recreational boats. As higher blends enter the gas supply, the chance of misfueling increases.
"Ethanol has been demonstrated to cause harm to many gasoline engines at the present 10 percent ethanol level, especially legacy outboard motors , decreases fuel efficiency, increases fuel costs for consumers, and has questionable environmental benefits," added Kennedy. "BoatUS will continue to fight on behalf of America's recreational boaters to fix the RFS."
About Boat Owners Association of The United States (BoatUS):
Celebrating more than 50 years, BoatUS is the nation's largest organization of recreational boaters with more than a half-million members. We are the boat owners' voice on Capitol Hill and fight for their rights. We are The Boat Owners Auto Club and help ensure a roadside trailer breakdown doesn't end a boating or fishing trip before it begins. When boats break down on the water, TowBoatUS brings them safely back to the launch ramp or dock, 24/7. The BoatUS Marine Insurance Program gives boat owners affordable, specialized coverage and superior service they need. We help keep boaters safe and our waters clean with assistance from the nonprofit BoatUS Foundation for Boating Safety and Clean Water. Visit BoatUS.com.
Wanda Kenton Smith named Darlene Briggs Marine Woman of the Year
<![if !vml]>
<![endif]> Wanda Kenton Smith of Freedom Boat Club has been selected as the recipient of the thirty-first annual Darlene Briggs Woman of the Year Award, announced the MRAA Educational Foundation today. The scholarship was presented to Kenton Smith on Sunday evening, Dec. 10, during the Marine Retailers Association of the Americas Opening Night Awards Celebration at the Rosen Centre Hotel in Orlando, Fla.
Joining the marine industry in 1980, Wanda wears multiple hats on a daily basis, including chief marketing officer of Freedom Boat Club, president of Kenton Smith Marketing, marketing columnist for Soundings Trade Only, president of Marine Marketers of America, chair of RBLC New Market Task Force, and member of Boating Writers International. During her career, she has been an editor of WaterSki Magazine (formally World Waterskiing), WaterSki Business, and WindSurf Magazine. A pioneer, Kenton Smith was the first to provide a unified voice to marine marketers when she founded the Marine Marketers of America. She was also the first to recognize outstanding achievements in marine marketing professionals through the creation of the annual Neptune Awards nine years ago. She launched Freedom Boat Club's national charitable campaign with Big Brothers Big Sisters of America, All On Deck, providing boating opportunities to young people who may never otherwise have boating opportunities. And she developed Boaterz n Bikers of America, a touring group of industry enthusiasts that bring awareness to the recreation.

Wanda's contributions to the advancement of women in the marine industry are astounding. She founded Marine Marketing to Women, an educational firm that provided training on the impact of women on buying decisions for consumer products, including boats. Kenton Smith also created an organization called International Women in Boating, reaching a membership of 350 before it was taken over by NMMA. Her most recent contribution was the launch of Freedom Boating Divas, an educational and networking program for female members of the Freedom Boat Club.

The Darlene Briggs Woman of the Year Award is named after the late Darlene Briggs of Wayzata, Minn., who was admired for her tireless dedication to the marine industry. The MRAA and Boating Industry magazine together present the award to honor her memory. It is presented annually to an outstanding woman who is actively involved in the marine industry at any level. It recognizes long and devoted service, untiring commitment, and the advancement of women in the marine business. The recipient receives an award and a check for $500 to be used for her professional development.

"Wanda Kenton Smith's continued pioneering for the advancement of women in the boating industry over the past 37 years makes her an obvious choice for this year's Darlene Briggs Woman of the Year Award," comments Jeff Siems, president of the MRAA Educational Foundation Board of Directors.

In her application, Kenton Smith wrote "I feel extremely fortunate to have worked my entire adult career other than one year in the boating industry. I have been taught and inspired by many women along my walk, and I'm grateful for the experience and the people who have crossed my wake, and for the opportunities I've had to grow and continue to learn."
<![if !vml]>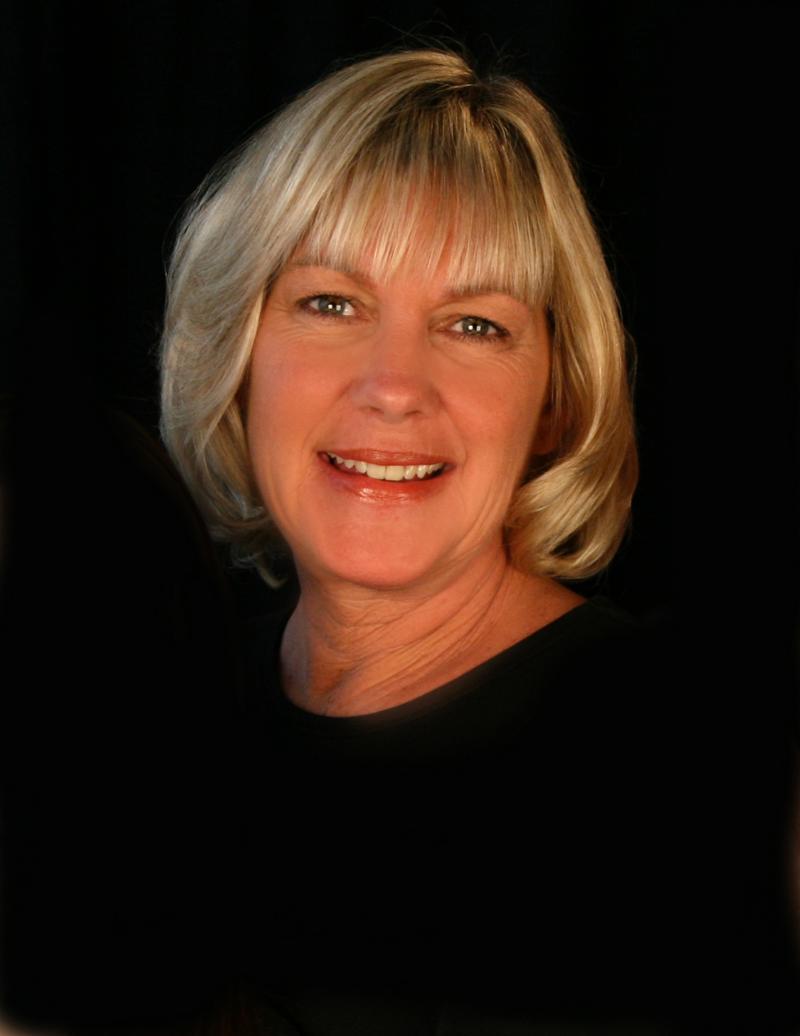 <![endif]>The Last Word
To all of our MRA Members and Future Members
As 2017 comes to an end, I hope it was a good year for you and your business! 2018 will bring new member benefits and more educational opportunities to you!
The 3rd Annual California Boating Congress will be held on Wednesday, February 28, 2018. There will be a welcome reception the evening of February 27, 2018. Details are slowly being put up on the website www.calboatingcongress.com. Online registration and room reservations are now available on the website. This year we have secured 25 room nights on Tuesday, February 27, 2018, for those of you who will be arriving early or plan to stay after the Welcome Reception. The rate is $239 plus tax for single or double occupancy. PLEASE make your reservations no later than Tuesday, February 6, 2018 as there are many events going on in Sacramento at this time. Once all rooms are booked, there will be no additional rooms available for our block.
Planning for the 47th Annual MRA Educational Conference and Trade Show that will be held at The Fess Parker A Doubletree by Hilton Resort in Santa Barbara, CA on October 22 - 24, 2018 has already started. The Board of Directors Annual Planning Meeting will be on February 7 & 8, 2018. This is where the topics for the conference will be decided. If you have any topics that you would like to see in 2018, please contact me by Friday, January 12, 2018.
To our trade members, please send me your press releases on new products or services you might have. The Trade Member Highlight section is a free opportunity to advertise them! I am reaching out to all of you and asking you to send me a press release when you have a new product or service that you would like for us to highlight. There will be one each month and will be placed according to submission date. This is one more way for us to promote your support and dedication to the association. We would also like to be included in your list of press release recipients.
As the association continues to grow, we will be welcoming our new members who join in each issue. If you know any of the new members listed in this issue, please welcome them aboard!
Many times the contact name for membership changes during the year and unless it is around renewal time, we may not be aware of the change. Please take a look at your profile and make sure to let us know if there are any changes in contact names, addresses, phone and fax numbers or email addresses so we can have the most up-to-date information for you. Also, if you do not have at least 1 logo and 1 photo (of your marina or product) please email them to mra@marina.org so they can be uploaded. You can now also add a YouTube video if you have one.
Have a very Happy New Year!
Quick Links
* Marina Search