From the Helm
Dear MRA Members and Friends;
It is still hard for me to write it, but here we are squarely in 2018 - I hope you are having a good year. February is the month of Valentine's Day, and I hope you had a great one. While I don't want to be accused of being a romantic, I'll digress a little to provide the history of St. Valentine. The story goes that a Roman Emperor, Claudius II, believed single men made better soldiers, and outlawed marriage among the ranks. Valentine objected and continued to secretly perform marriages. When discovered, he was ordered to be put to death. Imprisoned, he fell in love with the jailor's daughter, and before his execution he wrote a letter to her, signed "From Your Valentine." So the story goes.
Enough digression. It has been a busy month so far, and when you receive this newsletter it will after the California Boating Congress occurred. This year's event was a great success with much more participation from our Co-Hosts who helped to promote the event. Thank you to Bay Planning Coalition, California Association of Harbor Masters and Port Captains, California Marine Affairs & Navigation Conference, California Sportfishing League, California Yacht Brokers Association, California Delta Chambers and Visitors Bureau, National Marine Manufacturers Association, Persona Watercraft Industry Association, Recreational Boaters of California, Sacramento Valley Marine Association and Worldwide Boaters Safety Group for your support. A huge thank you to our sponsors this year which included Bellingham Marine, National Marine Manufacturers Association, Boat U.S., Freedom Boat Club and Twin Rivers Marine Insurance! Your MRA continues to provide many important functions for you, and within the industry, and I believe that organizing the CBC is among the most important. There have been a couple of recent examples which underscore the fact that there continues to be government agencies and organizations that are intent on hurting our industry.
An example is the BCDC's crazy interpretation of marina and navigation rules, and the seemingly over-stepping of its own mandate. This highlights the need for us, as an industry, to continue to make our presence felt in Sacramento. The sponsors of CBC make it easy to do that by setting the legislative visits up, and providing interesting speakers as part of the day. As you read this newsletter, I hope it is on a mobile device in Sacramento.
Your Board also held our annual planning meeting this month. This is a two-day Board meeting, and the primary task is to start planning for the 2018 Educational Conference and Trade Show. Our Vice President, Scott Robertson, has done a great job taking the lead of this planning effort, and I assure you it will be a wonderful conference and trade show. Mark your calendar now - it will be held October 22-24 in Santa Barbara. I hope to see you there.
My final topic this month is the role played by Boating and Waterways in our industry. I have been dealing with DBW for decades, and can honestly say that DBW has never made an effort such as it is making now to engage the marine industry. Kevin Ketchum, Jim Hayes and I made presentations to the Boating and Waterways Commission, at the request of the Commission. The presentations were simply to discuss our industry and the Clean Marine Program. Much of the credit for this goes to Randy Short, the current Chair of the Commission. We all know Randy's passion for the industry, and he is using his position to ensure that the industry and DBW are on the same page. Credit also goes to Lisa Mangat, the Director of State Parks. We all worried that the absorption of the Department of Boating and Waterways into the Department of Parks would be catastrophic for the marine industry. I am very happy to say that Director Mangat has been extremely engaging, a welcome change from what we have experienced in the past with DBW. On our end, we will continue to work closely with DBW to ensure that the relationship is a true partnership for the betterment of the marine industry.
As always, may you have great navigating into the future and always embrace change.
Mark
State Announces Availability
The Division of Boating and Waterways (DBW) is now accepting grant applications for the disposal of abandoned and unwanted vessels and law enforcement safety equipment. A total of $4.25M in funding from the Abandoned Watercraft Abatement Fund (AWAF) and Boating Safety/Enforcement Equipment (BSEE) grant programs is available to local public agencies statewide. Applications will be accepted from February 1, 2018 through April 30, 2018.
DBW brings together a body of knowledge as the state's expert in recreational boating-related matters, including public access, safety and education, marine law enforcement, and consumer and environmental protection. AWAF and BSEE are two programs that help improve safety on California's waterways and alleviate the issue of abandoned vessels. Numerous abandoned and derelict vessels are a pervasive environmental and public safety problem in coastal and inland waterways. They are not only an eyesore destroying the beauty of the waterways, but also pose an environmental hazard. Last fiscal year, DBW provided $2.75M in AWAF funding and $1.5M in BSEE funding to local public agencies to help alleviate the problem.
For those interested in applying for these grants, DBW is hosting workshops for each program to guide new applicants and returning grantees. The division will help applicants through all the steps in the application submission process. It is recommended that a representative from an interested agency attend a four-hour workshop. Workshops will be held in Sacramento on February 15 and 16. Pre-registration is required via email to
Joanna.Andrade@parks.ca.gov
by Monday, February 12. Please include the program name (AWAF or BSEE), name of attendee(s), agency name and phone number in the email.
Below is additional information on the AWAF and BSSE Programs:
Abandoned Watercraft Abatement Fund (AWAF)
The AWAF Program helps with the removal, reduction and prevention of abandoned recreational vessels and marine debris on California's waterways. Grant recipients must have jurisdiction over navigable California waterways. Private businesses cannot apply for a grant. However, they may work through a local public agency that is participating in the AWAF Program to remove abandoned vessels on their private property, Vessel Turn In Program (VTIP) to surrender vessels if they have titles of ownership and/or remove hazardous marine debris.
View Program Information
Boating Safety and Enforcement Equipment Grant Program
BSEE grants are available to local government agencies who can demonstrate a need for boating safety and law enforcement equipment pursuant to the application assessment criteria. Funds are available to local law enforcement agencies to purchase patrol boats, engines and personal watercraft, search and rescue, patrol and diving equipment. These competitive grants are intended to augment existing local resources and not to fully fund boating safety and enforcement.
View Program Information
If at first you don't succeed, try, try, try again. The line from William Edward Hickson's popularization of a proverb could well be a rally cry for State Sen. Tom Berryhill, as the Central California legislator who's been campaigning for a 12-month fishing license scheme.
Berryhill's latest attempt - Senate Bill 187 - hit a wall about five months ago, when the Assembly Appropriations Committee held his 12-month fishing license proposal back despite no known opposition throughout the legislative process.
Attempts to shift California's fishing licensing scheme from a calendar system to 365-day setup appears to have new life, as Senate Bill 518 was updated as a proposal for 12-month fishing license.
"This legislation aims to increase fishing participation rates, license sales and state revenue by making annual fishing license valid for a full 12-months from the date of purchase at a premium of 130 percent of the annual calendar-year license ($62.86)," the legislation section of California Sportfishing League's website stated about SB 518.
The Republican legislator from Modesto was actually able to place language similar to SB 187 into SB 518 shortly after the former bill was killed in the Assembly. Berryhill acknowledged the revival of his 12-month fishing license campaign in a September 2017 newsletter to his constituents.
"I'm sad to say SB-187, my bill that would have created a 12-month fishing license, died over in the Assembly. However, as luck would have it, I was able to get similar language into a new bill, SB-518. I believe the new language will be able to get a majority of support. I will be fighting hard for this one next year," Berryhill said in his legislative update a few months ago.
Legislators have yet to formally act on SB 518 in any capacity, but the clock has definitely started on yet another attempt to shift California's fishing licensing system to a 12-month scheme.
Two states - Kansas and Nevada - formally rolled out a 365-day fishing license scheme for anglers earlier this year. Purchasing fishing license for a full 12 months, regardless of purchase date, is also an option in Arizona, Texas, Utah and a handful of other states.
SB 187 was the latest in several attempts to switch California over to a 12-month fishing license scheme. An analysis of SB 187 in April 2017 such attempts occurred in the three legislative sessions prior to Berryhill's proposal last year.

Golden Boat Lifts Launches Redesigned Website

"We wanted to provide our customers with a website that delivered crucial information, but was easy and enjoyable to use," said Bill Golden, president and CEO. The clean, modern site is optimized for mobile devices, and features videos and explanatory illustrations. Simple navigation enables users to view the company's extensive portfolio of lifts, with features, capacities, downloadable product documentation and extensive photo galleries. Sections specifically for government, contractors and marinas are offered.
Golden Boat Lifts also published a revised 24-page brochure. Available on the website in PDF format, it offers clear product information with stunning visual imagery.
ISO 9001 certified, Golden Boat Lifts manufactures a wide range of safe and reliable lifts for vessels up to 250,000 lbs. Its products are used in recreational, commercial and military applications in over 145 countries.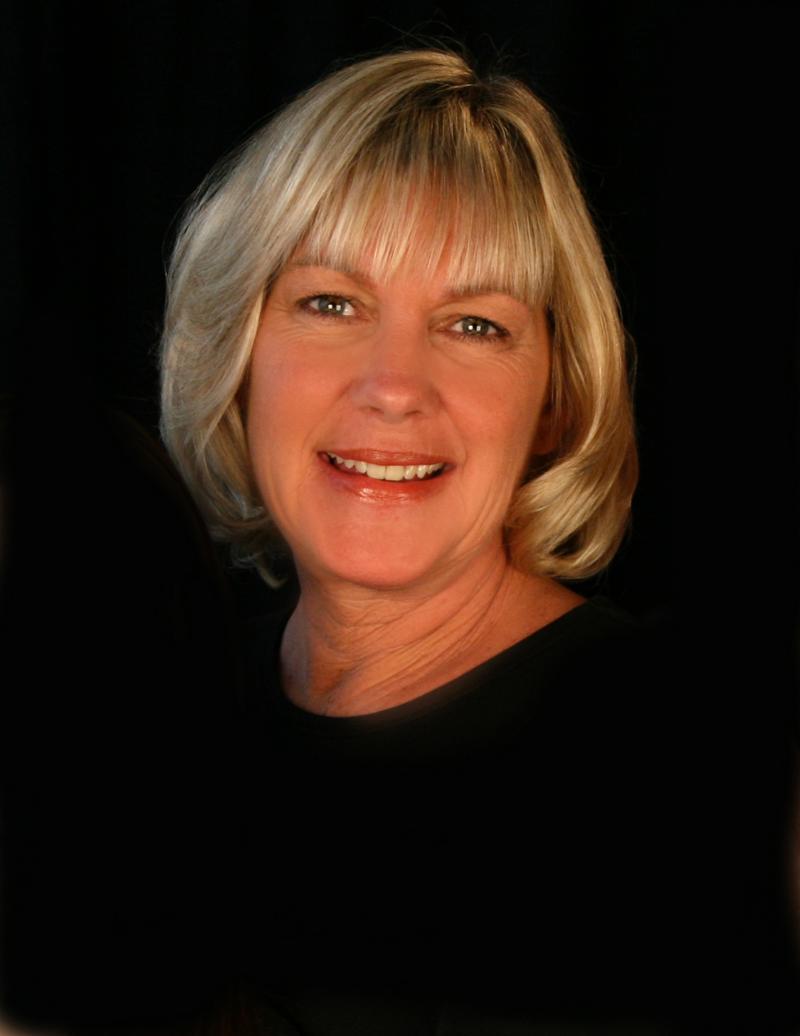 The Last Word
To all of our MRA Members and Future Members
Planning for the 47th Annual MRA Educational Conference and Trade Show that will be held at The Fess Parker A Doubletree by Hilton Resort in Santa Barbara, CA on October 22 - 24, 2018 has already started. The Board of Directors Annual Planning Meeting in early February was where most of the planning was done. Look for details on the website later this month or early next month.
To our trade members, please send me your press releases on new products or services you might have. The Trade Member Highlight section is a free opportunity to advertise them! I am reaching out to all of you and asking you to send me a press release when you have a new product or service that you would like for us to highlight. There will be one each month and will be placed according to submission date. This is one more way for us to promote your support and dedication to the association. We would also like to be included in your list of press release recipients.
As the association continues to grow, we will be welcoming our new members who join in each issue. If you know any of the new members listed in this issue, please welcome them aboard!
Many times the contact name for membership changes during the year and unless it is around renewal time, we may not be aware of the change. Please take a look at your profile and make sure to let us know if there are any changes in contact names, addresses, phone and fax numbers or email addresses so we can have the most up-to-date information for you. Also, if you do not have at least 1 logo and 1 photo (of your marina or product) please email them to
mra@marina.org
so they can be uploaded. You can now also add a YouTube video if you have one.