From the Helm
Dear MRA Members and Friends;
Turning the corner to summer. I know for you ocean-based marine businesses it is simply "business as usual", but on the fresh water horizon, we generate about 80-85% of our business during the four months of summer. I remember the good old days, admittedly with a little envy, when I was on the ocean and business was pretty much stable all year, and we saw our monthly revenue as it came through our electronic mailbox.
With a seasonal operation, we spend eight months fixing and improving our "product" and then four months generating the revenue to hopefully sustain us all year and make a profit. This time of year is hectic, but also very exciting as we move into the summer, ready the resort and push for a successful year. While the rain we had hoped for did not materialize, we did get some rain, and the inland lakes for the most part have sufficient water to recreate so we are optimistic for the 2018 season.
One business theme I want to keep pushing is important to us all - our need in the industry to create future customers. The ocean marina industry, the fresh water resort industry, the boat manufacturing industry and sales industry, and all peripheral marine services, such as boat repair businesses, depend on boating into the future. As a result, it is our challenge to do all we can to accommodate the introduction of new people to boating.
Many times we are so busy trying to attract current boaters from competing marinas or competing freshwater resorts that we spend little time and money trying to develop new boaters. In my business, that translates to programs that make rental vessels available and affordable, the promotion of non-motorized boating and even the development of programs to introduce our resort customers to boating and/or fishing. In addition, it helps or future to accommodate programs that introduce youth to boating and to accommodate vessel sharing and boating clubs wherever possible. As was noted in the last conference, our customer base is getting older, and the youth of today have many options for their spare time, so it is imperative that we do all we can to foster future boating growth.
Finally, the agenda for the 2018 conference is nearly set, and we are putting the finishing touches on the program. Thanks again to Scott Robertson for taking the lead and doing a great job on this. The Conference is set for October 22-24 in beautiful Santa Barbara. Mark your calendars and please plan to join us.
As always, may you have great navigating into the future and always embrace change.


Save a Kid's Life This Summer: Become a Life Jacket Loaner Site
BoatUS Foundation program has more than 550 locations nationwide
A simple way to save a kid's life is to ensure they have a life jacket when they go boating, sailing or fishing. But sometimes, it's not easy to borrow a right-sized life jacket when an infant or young teen comes aboard. Marinas, boat and fishing clubs, waterfront businesses, organizations or other groups that serve boaters can help by becoming a BoatUS Foundation
Life Jacket Loaner
site.
Becoming a loaner site is easy by applying at
BoatUS.org/Life-Jacket-Loaner
. There is no cost to set up a loaner site, and there is never a charge to borrow a life jacket.
Approved locations will receive a kit containing 12 child-sized life jackets with sizes from infant to youth, as well as signage and a local publicity kit. The non-profit BoatUS Foundation, funded by donations from the more than half-million members of BoatUS, replenishes the supply of jackets as wear and tear takes its toll.
The only task loaner sites have is to track life jacket usage with an easy clipboard sign-out system and provide the Foundation with periodic feedback to help keep the life jacket supply in good condition.
The program currently has more than 550 life jacket loaner sites across the US that collectively loan out children's life jackets more than 140,000 times each year. Since 1997, three children's lives have been saved by a BoatUS Foundation loaner life jacket. To learn more, go to
www.BoatUS.org/Life-Jacket-Loaner
. A short video on how to select a right-sized kid's life jacket at
BoatUS.org/Life-Jacket-Loaner/Fit-Video
.
About the BoatUS Foundation for Boating Safety and Clean Water:
The BoatUS Foundation for Boating Safety and Clean Water is a national leader promoting safe, clean and responsible boating. Funded primarily by donations from the more than half-million members of Boat Owners Association of The United States (BoatUS), the nonprofit provides innovative educational outreach directly to boaters and anglers with the aim of reducing accidents and fatalities, increasing stewardship of America's waterways and keeping boating safe for all. A range of boating safety courses - including 36 free state courses - can be found at BoatUS.org/Courses.

The leading advocate for California's recreational anglers announced on April 25, 2018 that Assembly Bill 2787, authored by Assemblyman Bill Quirk, passed out of the Assembly Committee on Environmental Safety and Toxic Substances, but not before being amended from an outright ban of fishing weights/sinkers 50 grams or less, to a bill that will "study" the potential impacts of lead on California wildlife.
AB 2787 passed 6-1, mostly along party lines. Assemblywoman Melissa Melendez, of the Inland Empire, was the only Republican to vote for the bill.
"While we appreciate the author's willingness to amend the bill and work with the angling community, the bill has not earned our support - not yet," said Marko Mlikotin, Executive Director of the California Sportfishing League. "The study, as defined by the author, is overly broad and could be contracted out to an anti-fishing organization, instead of an objective government agency. "
A significant coalition group of industries and organizations representing sportfishing, boaters, marina operators, retailers, tourism and hospitality demanded greater analysis before passing legislation that could have lasting impacts on fishing participation rates and jobs dependent on outdoor tourism. The way the bill was amended, it would allow any non-governmental organization to conduct a study, and not an objective government agency.
"Anglers can claim a big victory here, but there is no question that we need to continue to communicate to legislators the importance of protecting recreational fishing's future," said Mlikotin. "Proponents of banning lead fishing tackle will not give up, even if there is no science to justify it."
Over 5,500 California anglers signed the "Stop the Fishing Tackle Ban" petition, urging legislators to oppose the bill as originally drafted.
Opposition Coalition:
American Sportfishing Association, California Association of Harbor Masters and Port Captains, California Association for Recreational Fishing, California Aquaculture Association, California Chamber of Commerce, California Parks Company, California Parks Hospitality Association, California Sportfishing League, California Yacht Brokers Association, California Yacht Marinas, Coastal Conservation Association, Coastside Fishing Club, Congressional Sportsmen's Foundation, Coyote Bait and Tackle, Dana Wharf Sportfishing & Whale Watching, Douglas Elliot, Los Angeles County Business Federation (BizFED), Los Angeles Rod and Reel Club, Marina Recreation Association, National Federation of Independent Business, National Marine Manufacturers Association, Nor-Cal Guides and Sportsmen's Association, Oceanside Senior Anglers, Inc., Paradise Bass Club, Safe Harbor Marinas, San Diego County Wildlife Federation, United Pier and Shore Anglers of California, Visit Mammoth Lakes, Western Boaters Safety Group.
The California Sportfishing League (CSL) is a nonprofit coalition of recreational anglers, and small business owners devoted to protecting access to recreational fishing. Recreational fishing contributes over $4.6 billion annually to California's economy, a major contributor to outdoor tourism and jobs.
HydroHoist Boat Lifts, the industry leader, is seeking new dealers for several markets throughout the United States and internationally.
HydroHoist is the market originator of the pneumatic boat lift, and continually produces innovative products for the boating industry.
"Our dealer network is by far the best in the industry," said HydroHoist Marine Group CEO Mick Webber.
"We are fortunate to have more than 500 dealers across the world - each one plays a special role in our success."
For more than 50 years HydroHoist Boat Lifts has produced

the latest in boat, personal watercraft, and dock protection.

HydroHoist is the oldest and largest hydro-pneumatic boatlift manufacturer in the world.
The introduction of the new HarborHoist lift by HydroHoist has spurred the need for dealers across the country, as the lift is applicable for all saltwater markets and provides for a unique mooring application in fresh water.
In addition to their primary product - the UltraLift Series of boat lifts - HydroHoist manufactures the HydroPort Extreme which is the industry's most-awarded PWC docking platform, as well as boat and dock protection components.
Protection for one's boat from dock entry to exit is the motto for HydroHoist, which owns five patents relating to boat-lift technology and electric power pedestals, and has International Organization for Standardization (ISO) certifications for its manufacturing processes.
"We are proud to lead the industry with a full-time design engineering department that ensures we provide innovation and feature-rich products for our dealers to offer their customers," said Webber.
HydroHoist Dealers receive a structured on-boarding process that includes certification schools, resources, and introductions to other dealers in the network.
"We have several dealers who have been with us for 25 and 30+ years - they are a wealth of knowledge and expertise. Additionally, we have several new dealers who have quickly become successful and offer new insight to our network."
HydroHoist is committed to vetting potential dealers to ensure they will be good partners for the company and for the past 10 years have utilized a dealer council - made up of a diverse group of dealers - who provide feedback on products, installation and service. This cultivates a sense of partnership and proves to be a great resource for all HydroHoist dealers.
HydroHoist is actively recruiting dealers in California, the Gulf Coast, Great Lakes, Coastal Mid-Atlantic, Northeast Coastal and internationally.
According to HydroHoist Business Development Manager Cale Grauer, "We look for many different types of dealers to represent our product, from boat dealers and marinas, to large dock builders and marine construction companies. We have unique dealer programs to fit each type of business."
The HydroHoist dealer network has access to yearly training schools, marketing and sales techniques from full-time, in-house professionals, installation and assembly schools available to dealers and their installers, and networking opportunities throughout the year.
"We look for dealers who pride themselves in their workmanship and the ability to take care of their customer's needs. With our innovation and diverse product offerings, we are proud to offer a solution for almost every application, as well as exceptional support for our dealer network," Grauer said.
The HydroHoist philosophy is to treat their customers as they would a family friend.
"We want our customers - which absolutely includes our dealer network - to feel that we are helping to protect their investment, whether that's a boat, a PWC, a dock, or a marina," Webber said.
"I take great interest in each of the dealers we sign-on which stems from the fact that my first job out of college in 1985 was building a dealer network for HydroHoist. It's personal for me."
HydroHoist Marine Group includes HydroHoist Boat Lifts, HyPower® Power Pedestals - providing shore-side power for boats and featuring a patented PowerSnap® technology, and RotoMoldUSA ®- a plastics rotomolding company. Learn more at boatlift.com

Pleasant Harbor Marina - Out With the Old and In With the New!
Meeco Sullivan, The Marina Company, recently started construction on the $2.6 million renovation and replacement of the Pleasant Harbor Marina on Lake Pleasant, Arizona, after the old marina docks were devastated by a micro-burst storm last summer.
New galvanized steel docks with aggregate concrete decking began arriving in late January after extensive engineering and construction planning by the Meeco Sullivan project management team.
"This has been a challenging project from the beginning because of the hidden damage to much of the marina superstructure," said J. Mills, Meeco Sullivan Western Region Sales Manager. "Our engineering and construction teams worked closely with all of the stakeholders, and the marinas insurance company to ensure that all of the storm damage to the marina will be repaired and better than new in the end."
The renovation is expected to take three months to complete, and will include the replacement of three docks with more than 130 slips ranging in size from thirty to ninety-five feet, and the partial replacement and repair of the marina's twelve
hundred foot long floating bridge, as well as major repairs to other areas of the 620 slip marina. The marina's fuel dock was also damaged, and will be relocated and repaired. The marina anchoring system will also be redesigned and replaced in other sections of the marina to help stormproof the docks for the future.
For more information on this and other Meeco Sullivan projects contact James "J" Mills, Western Region Sales Manager at
jmills@meecosullivan.com
or 209-452-2475.

BoatUS Spring Commissioning Checklist
With boatyards, backyards, marinas, and clubs now coming to life, spring commissioning time has arrived. Boat Owners Association of The United States (BoatUS)

has a
Spring Commissioning Checklist
to help boaters start the season right:
Before You Launch:
1.
Hose clamps should be inspected and replaced as necessary. Double clamp
below-waterline connections, including all hose and fuel lines with marine-rated stainless hose clamps and keeping seacocks closed when you are away are wise moves.
2.
Inspect cooling hoses for stiffness, rot, leaks and cracking. Make sure they fit snugly.
3.
Replace deteriorated sacrificial anodes.
4.
Inspect prop(s) for dings, pitting and distortion. Make sure cotter pins are secure. Grip the prop and try moving the shaft - if it's loose, the cutless bearing (on inboard drive systems) may need to be replaced.
5.
Check the rudderstock to ensure it hasn't been bent.
6.
Inspect the hull for blisters, distortions and stress cracks.
7.
Make sure your engine intake sea strainer is not cracked or bent from ice, free of corrosion, and is clean and properly secured.
8.
With inboards, check the engine shaft and rudder stuffing boxes for looseness. A stuffing box should only leak when the prop shaft is turning and needs to be inspected routinely.
9.
Inspect and lubricate seacocks.
10. Use a garden hose to check for deck leaks at ports and hatches. Renew caulk or gaskets as necessary.
11. Inspect bilge pump and float switch to make sure they're working properly.
12. Check stove and remote tanks for loose fittings and leaking hoses.
13. Inspect dock and anchor lines for chafing.
14. If equipped, ensure that the stern drain plug is installed
15. After the boat is launched, be sure to check all thru-hulls for leaks.
Engine Outdrives and Outboards:
1.
Inspect rubber outdrive bellows for cracked, dried and/or deteriorated spots (look especially in the folds) and replace if suspect.
2.
Check power steering and power trim oil levels.
3.
Replace anodes that are more than half worn away.
4.
Inspect outer jacket of control cables. Cracks or swelling indicate corrosion and mean that the cable must be replaced.
Engines and Fuel Systems:
1.
Inspect fuel lines, including fill and vent hoses, for softness, brittleness or cracking. Check all joints for leaks, and make sure all lines are well supported with noncombustible clips or straps with smooth edges.
2.
Inspect fuel tanks, fuel pumps and filters for leaks. Ensure portable tanks and lines are completely drained of stale fuel before filling with new fuel. Clamps should be snug and free of rust. Clean or replace fuel filters.
3.
Every few years, remove and inspect exhaust manifolds for corrosion.
4.
Charge battery. Clean and tighten electrical connections, especially both ends of battery cables. Wire-brush
battery terminals and fill cells with distilled water (if applicable).
5.
Inspect bilge blower hose for leaks.
Sailboat Rigging:
1.
Inspect swage fittings for cracks and heavy rust (some discoloration is acceptable). Inspect wire halyards and running backstays for "fishhooks" and rust.
2.
Remove tape on turnbuckles and lubricate threads, preferably with Teflon. Replace old tape with fresh tape.
3.
If you suspect the core around a chainplate is damp, remove the chainplate to inspect and make repairs.
Trailers:
1.
Inspect tire treads and sidewalls for cracks or lack of tread and replace as necessary. Check air pressure - don't forget the spare.
2.
Inspect wheel bearings and repack as necessary.
3.
Test all lights and winch to make sure they're working properly. Inspect hitch chains.
4.
Inspect trailer frame for rust. Sand and paint to prevent further deterioration.
5.
Inspect brakes and brake fluid reservoir.
Safety:
1.
Check expiration dates on flares. Inspect fire extinguishers. Replace if over 12 years old. Over 40 million Kidde extinguishers with plastic handles were
recalled
on Nov. 2, 2017.
2.
Make sure you have properly sized and wearable life jackets in good condition for each passenger, including kids. Check inflatable life jacket cylinders.
3.
Test smoke, carbon monoxide, fume and bilge alarms.
4.
Check running lights and spare bulb inventory.
5.
Update paper charts, chart plotter software.
6.
Replenish first aid kit items that may have been used last season.
7.
Be sure to get a free vessel safety check from the US Coast Guard Auxiliary or US Power
Squadrons. Find out more at
SafetySeal.net
.
For the Dock:
1.
Check both ends of the shore power cable connections for burns, which indicate the cable and/or boat's shore power inlet or the dock's receptacle must be replaced.
The Paperwork:
1.
Make sure your boat registration is up to date. Don't forget your trailer tags.
2.
Review your
boat insurance
policy and update coverage if needed. Provide a copy to your marina or club.
3.
If applicable, ensure your BoatUS Towing Membership is in good standing. Log in to BoatUS.com/Account to check your membership status or join at BoatUS.com.
About Boat Owners Association of The United States (BoatUS):
Celebrating more than 50 years, BoatUS
is the nation's largest organization of recreational boaters with more than a half-million members. We are the boat owners' voice on Capitol Hill and fight for their rights. We are The Boat Owners Auto Club and help ensure a roadside trailer breakdown doesn't end a boating or fishing trip before it begins. When boats break down on the water, TowBoatUS brings them safely back to the launch ramp or dock, 24/7. The BoatUS Marine Insurance Program gives boat owners affordable, specialized coverage and superior service they need. We help keep boaters safe and our waters clean with assistance from the nonprofit BoatUS Foundation for Boating Safety and Clean Water. Visit BoatUS.com.

Scribble Software Inc., a leading provider of business management solutions for the marina industry, announced the release of marinaGO POS v2.5, their latest mobile point-of-sale app with integrated fuel management and credit card processing. Built for the iOS platform, the marinaGO point-of-sale is the first native mobile app in the industry to offer real-time integrated fuel management and is available for the iPhone, iPad, and iPod devices.

The marinaGO mobile point-of-sale solution unchains the marina industry from traditional countertop point-of-sale stations and fuel consoles by offering completely wireless integrated fuel dispenser control and sales register capabilities in the palm of the hand. The new version released to the iOS platform offers many new features that were desired by the marina industry and provides this functionality in time for the 2018 boating season.

"We listened to our customers and provided requested features and functions desired by the industry," says Vance Young, Director of Technology for Scribble Software. "While enhancing additional functionality, we also maintained pace with emerging technologies including support for new EMV chip card readers and wireless blue tooth devices thus providing a well-rounded solution."

New features in the latest marinaGO POS version include:
* Upgraded integration API to most current version of credit card processing software
* Added support for optional "Tip" inclusion
* Added support for new EMV chip card reader
* Added support for new wireless blue tooth credit card device
* Added ability to select credit card device from within mobile POS app
* Improved integrated fuel processing
* Improved receipt emailing capabilities

The new version of marinaGO POS offers functionality deeply desired by the marina industry to keep up with the demand for a more efficient fuel dock.

The app version 2.5 may be downloaded in the iOS iTunes app store at
https://itunes.apple.com/us/app/marinago-pos-point-of-sale/id1111220762?mt=8
With Marine Recreation Association being the largest professional organization of marina, boatyard, hospitality, and other marine industry owners and operators located throughout the western United States with additional members in Canada, Mexico, and Australia, our mission is to provide a united voice in representing the interests of the boating industry, and to help educate and inform in all areas of recreational boating. MRA would like to welcome the following companies to our association:
Pacific Ocean Marine Insurance Brokers, Inc.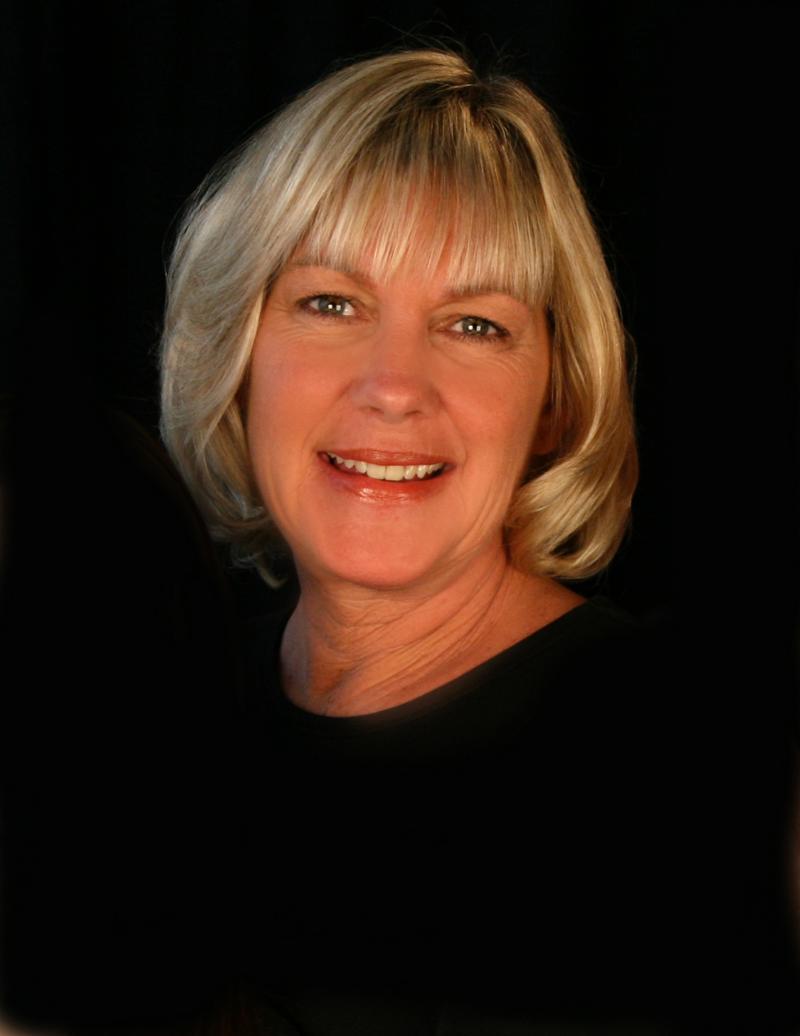 The Last Word
To all of our MRA Members and Future Members
With Summer just around the corner, it's almost time to renew your dues. Our year runs from July 1st to June 30th. I will be sending out renewal emails in May to reduce the cost of mailing. You can renew your dues online at:
http://www.marina.org/theapplication.html
. The association keeps growing each year and we are now at an all-time high of 257 members!
We are working on creating the seminar "Introduction to Marina Operations" that precedes the conference into an online course in order to make it available to those who might not be able to attend in person. The first video will be on Policies and Practices and should be available sometime this Summer.
Planning for the 47th Annual MRA Educational Conference and Trade Show that will be held at The Fess Parker A Doubletree by Hilton Resort in Santa Barbara, CA on October 22 - 24, 2018 has already started. The Board of Directors Annual Planning Meeting in early February was where most of the planning was done. Look for details in May on the website
http://www.marina.org/2018conference/
.
To our trade members, please send me your press releases on new products or services you might have. The Trade Member Highlight section is a free opportunity to advertise them! I am reaching out to all of you and asking you to send me a press release when you have a new product or service that you would like for us to highlight. There will be one each month and will be placed according to submission date. This is one more way for us to promote your support and dedication to the association. We would also like to be included in your list of press release recipients.
As the association continues to grow, we will be welcoming our new members who join in each issue. If you know any of the new members listed in this issue, please welcome them aboard!
Many times the contact name for membership changes during the year and unless it is around renewal time, we may not be aware of the change. Please take a look at your profile and make sure to let us know if there are any changes in contact names, addresses, phone and fax numbers or email addresses so we can have the most up-to-date information for you. Also, if you do not have at least 1 logo and 1 photo (of your marina or product) please email them to
mra@marina.org
so they can be uploaded. You can now also add a YouTube video if you have one.