Dear MRA Members and Friends;
As of this writing we are now into the summer - the Fourth of July is right around the corner. As I have discussed in previous articles, for the inland water operations we count on the lion's share of our revenues in the summer months. In particular, we hope for very large Holiday weekends. When the Fourth of July lands on a Wednesday, as it does this year, it is more difficult to predict how it will affect business. The pessimist worries that it will be a down year because it is not the typical "long weekend." The optimist believes that it will be a boon because guests can choose which long "weekend" they want, so it doubles the possibilities. I am optimistically viewing the next two weeks, hoping for great weather and getting ready for a big two weeks. Ah, life on the lake!


We held a Board meeting this month, and one of the topics that we talked about at length was the Marketing Program. We have a number of new Board members, so the time is right to take a fresh look at our Association, and facets such as our Mission Statement, Board roles and responsibilities, website, social media, etc. If this is of interest to any of you, our members, please contact us and we would be happy to include you in the process.
Finally, we have sent out packets for registration for our 2018 Education Conference and Trade Show, set for October 22-24 in beautiful Santa Barbara. The agenda is being finalized and will be available shortly, so make sure you register early and take advantage of the early-bird prices.
Wherever you are, and however you will celebrate - Have a Great United States of America Birthday!
As always, may you have great navigating into the future and always embrace change.
Mark

Robert Newsome, Vice President, National Marine Manufacturers Association, will return for the 47th Annual MRA Educational Conference & Trade Show to provide attendees with a detailed perspective on the current State of the Marine Industry in 2018, and going forward.
Recreational boating continues to be a major contributor to both economic and jobs growth, while delivering a diverse and expanding leisure experience for individuals and families across the country. With this re-emerging of recreational boating activity comes both challenges and opportunities for the marine industry.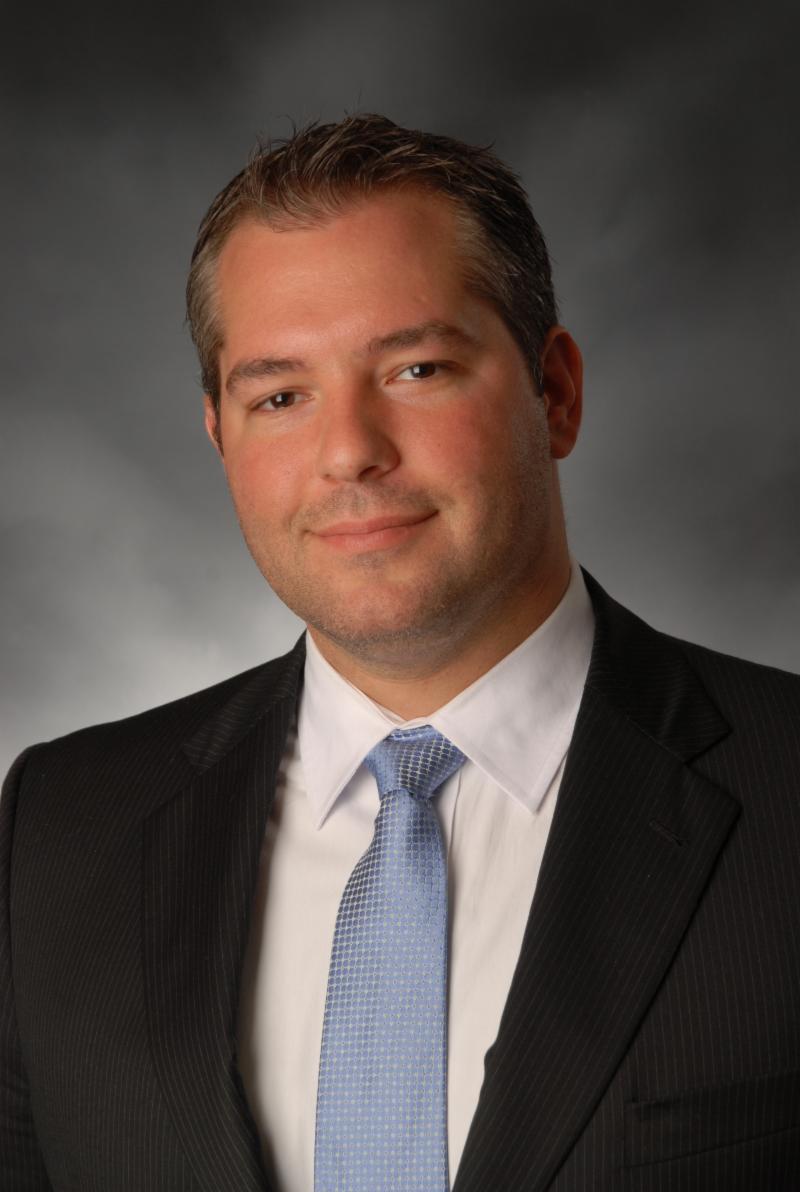 Mr. Newsome is the Vice President of Engineering Standards, Membership, and Association Marketing for the NMMA, and serves on the Board of Directors of the National Safe Boating Council and technical Board of the American Boat & Yacht Council. He is an avid power boater, fisherman, and life-long sailor, and has delivered numerous presentations on business and economic trends, boater safety, and other technical topics impacting today's recreational boating industry.
This year's State of the Marine Industry presentation on October 23rd at 11:00 AM, will highlight the significant economic impact of recreational boating, marine industry sales growth trends, and the changing demographics of boating participants.
The 47th Annual MRA Conference theme is People, Purpose, and Passion - The Pathway to Success. The marine industry is re-emerging today, into a new world of possibilities and potential. By focusing our passion and people on shared purposes we can all create a steady path to successfully navigate the challenges ahead . . . Robert Newsome's presentation will provide additional insight into the opportunities that also lie ahead.
The 2018 Marine Recreation Association Educational Conference & Trade Show will be held from October 22 - 24, at the beautiful Hilton Santa Barbara Beachfront Resort overlooking the white sands and blue water of the Pacific Ocean and the distant Channel Islands. The conference will feature a broad prospectus of industry
experts and information covering key marine industry management, operations, and marketing concerns, with an expansive Trade Show featuring the latest technology, products, and services from leading industry vendors focused on business enhancement and profitability.
This year's Conference should be better than ever, so SAVE THE DATE, and REGISTER today! More information, early registration savings, and special hotel rates for all attendees can be found online at
www.marina.org/2018conference
with Move to Continue Funding for Economic Impact Survey
ALEXANDRIA, Va., June 20, 2018 - In government, data counts. If you can't measure it, your chances of getting legislative support are nil. That's why Boat Owners Association of The United States (BoatUS) applauds recent congressional action to authorize $1.5 million in funding to continue to measure the economic impact of the outdoor recreation industry in the coming fiscal year.
"Without this data, the outdoor recreation industry which includes recreational boating, won't get the legislative support it deserves as a powerful economic engine. For recreational boaters, this can help support funding for critical recreational boating access to waterways such as constructing and maintaining launch ramps, improving navigation aids and fishing habitats, and backing other measures important to boating," said BoatUS Manager of Government Affairs David Kennedy. "We thank the Senate Appropriations Committee for including funding for the Department of Commerce's Bureau of Economic Analysis (BEA) Outdoor Recreation Satellite Account in its fiscal year 2019 markup." The committee's action paves the way for action at the full committee level.
In February of this year, for the first-time ever, BEA completed a study that found the outdoor recreation industry's 2016 annual gross output was 2 percent ($373.7 billion) of the U.S. gross domestic product. Boating and fishing activities totaled $38.2 billion, an increase of 4 percent over 2015. The BEA report also noted that the outdoor recreation industry, which includes boating, fishing, RVing, hunting, camping, hiking, bicycling and supporting activities, surpassed the U.S. agriculture and petroleum industries.
Also applauding the Senate Appropriations Committee's effort was the
Outdoor Recreation Roundtable
(ORR), a coalition of America's leading outdoor recreation trade associations including BoatUS that work to promote the policy and legislative reforms needed to grow the outdoor recreation economy.
About Boat Owners Association of The United States (BoatUS):
Celebrating more than 50 years, BoatUS is the nation's largest organization of recreational boaters with more than a half-million members. We are the boat owners' voice on Capitol Hill and fight for their rights. We are The Boat Owners Auto Club and help ensure a roadside trailer breakdown doesn't end a boating or fishing trip before it begins. When boats break down on the water, TowBoatUS brings them safely back to the launch ramp or dock, 24/7. The BoatUS Marine Insurance Program gives boat owners affordable, specialized coverage and superior service they need. We help keep boaters safe and our waters clean with assistance from the nonprofit BoatUS Foundation for Boating Safety and Clean Water. Visit BoatUS.com.

The escalating trade war took a regrettable turn this week with the Administration announcing a new 167.16 percent tariff on common alloy aluminum sheet imports from China, bringing the total tariff on the product to at least 210 percent.

This is terrible news for marine manufacturers, as aluminum boats represent 44 percent of new boat sales each year and account for $3 billion in retail sales. These tariffs are disrupting the global aluminum market and increasing the cost of raw materials for U.S. manufacturers.

In addition, roughly 300 component parts commonly used in recreational boats are now subject to a 25 percent tariff, following a recent announcement of Section 301 tariffs on approximately $50 billion worth of Chinese products.

Worse still, Canada, the European Union, and Mexico - which account for 69 percent of annual U.S. boat exports - have announced retaliatory tariffs on boats of 10, 25, and 15 percent respectively.

In an attempt to punish China, the Administration is wreaking havoc on the global economy. These harmful policies will have costly effects across American industries, but few to none are being singled out quite like the U.S. recreational boating industry.

With our industry facing tariffs on multiple fronts, it is important you let your voice be heard.

Take action now and tell President Trump to make a deal that immediately withdraws these tariffs.

Without a solution, our industry - and the entire U.S. economy - will suffer.


Take action NOW.


Click the link below to sign the petition:

https://www.votervoice.net/BroadcastLinks/FyeQpLIMEbs0r3ghZQ8T5QÂ

12-Month Fishing Legislation Pending in California State Legislature
On June 21, 2018, the California Sportfishing League released independent analysis that reveals that California's costly fishing license is likely a major contributor to the state's declining fishing participation rate and is economically unsustainable for the California Department of Fish and Wildlife.
In recent years, more and more states are responding to the needs of anglers by transitioning from a calendar-based license to a 12-month license and employing new marketing techniques to recruit, retain and re-activate (R3) anglers. Southwick Associates is the first marketing and economic research firm to examine whether calendar or 12-month fishing states have experienced greater growth in sales and revenue. This question is timely given the 12-month fishing license legislation pending in the California State Legislature.
"Independent analysis reveals that California's costly fishing license is in a death-spiral," said Marko Mlikotin, executive director of the California Sportfishing League. "Despite California's abundant natural resources and growth in population, it has lost over one million anglers over the last 30-years. Given this alarming trend, it is time for California to abandon its costly and antiquated fishing license program for one that aims to increase fishing participation rates and boost outdoor tourism."
Given that calendar-based licenses expire on December 31st of each year, California anglers have long complained that there are few incentives for them to purchase an annual license during the spring and summer months when outdoor activity increases, especially one that costs 110% over the national average. States that have experienced greater growth in sales and revenue have developed license programs, such as 12-month licenses, to give short-term license holders (fair weather anglers) incentives to buy more-costly annual licenses that they perceive to have greater value.
"Considering California's declining license sales and revenue situation, current fisheries management efforts are not economically sustainable," said Rob Southwick, principle of Southwick and Associates. "To maintain adequate conservation funding, some level of changes are needed to the State's license structure, pricing and/or marketing approaches."
Southwick Associates' key findings and recommendations include:
1. Today, there are 1 million fewer anglers than there were in 1985. Yet, despite annual price increases, the DFW's total license revenues have not kept up with inflation, with price hikes aggravating the decline in participation. The current revenue situation does not appear to be sustainable. Significant changes will be needed to enhance revenues, ranging from re-assessing current prices, working with consumers to identify new types of licenses customers would prefer and initiating marketing efforts to boost license sales and renewal rates.
2. The new 12-month license will not regain lost license customers and revenue but could help reverse the decline. Florida was the first state to switch to a 12-month license starting in 1991. Today, there are 14 states with a 12-month license.
3. It's more than prices or term of licenses that determine if sales increase or decrease. Many factors combine to determine the direction of license sales such as weather, access issues, cultural interest in the outdoors, and more. However, states that have a 12-month license since 2006 have seen revenues grow faster than other states.
4. For states with a 12-month license, a greater percentage of license sales are of higher-priced annual licenses versus short-term licenses. This results from basic economics, and would be expected in California, too.
5. Several states now provide license auto-renewal options that further boost revenues and reduce the revenue gap between a customer's license expiration date and their next license purchase.
6. Many states are seeing significant success in boosting revenues through active efforts to recruit, retain and re-activate (R3) anglers. Simple reminders aimed at current and prospective anglers to plan fishing trips, to renew licenses and to take a friend or family member fishing are just a few of the many marketing efforts that need to be engaged.
7. California is strongly cautioned against raising license prices without first assessing the impacts on participation and revenues. Licenses may already be over-priced and lower prices may actually boost revenues for some licenses. Eliminating the forced inflation-based price hikes in favor of a statistical assessment that determines optimal prices based on California's actual license sales drivers and consumer demand will help boost revenues.
The California State Legislature is considering two bills that would transition California from a calendar-based license to a 12-month license; Senate Bill 518 (formerly SB 187) authored by Senator Tom Berryhill and Assembly Bill 986, authored by Assemblyman James Gallagher. Both bills will be considered in the week of Monday, June 25th. They enjoyed
broad based support
from organizations representing sportfishing, recreational boating, marina operators, small business, retail, and the tourism and hospitality industry. In addition, over 3,000 California anglers signed an online petition in favor of the bills.
To review the Southwick and Associates analysis,
"Considerations Regarding 365-Day Fishing Licenses," visit
www.savefishing.com/news.
The California Sportfishing League (CSL) is a nonprofit coalition of recreational anglers, and small business owners devoted to protecting access to recreational fishing. California's 2.6 million recreational anglers contribute over $4.6 billion annually to California's economy, a major contributor to outdoor tourism and jobs.
To learn more visit
www.savefishing.com
or Twitter
@CASportfishing

With the start of the boating season, Boat Owners Association of The United States (
BoatUS
) wants to hear from boaters about their experiences with ethanol fuels in an online survey at
https://bit.ly/2JM4AS5
. The short, 13-question survey is an effort to gain an understanding about how ethanol fuels are affecting recreational boating this summer, gauge opinion, and seek out comments related to the Renewable Fuel Standard (RFS).
When it was passed in 2005, the RFS assumed that America's use of gasoline would continue to grow. Since then, however, gasoline usage has not increased as forecast, which today forces more ethanol into each gallon of gas. To keep up with the RFS mandate and avoid hitting a "blend wall" in which the volume of ethanol production would exceed consumption and infrastructure constraints, in 2010 the EPA granted a waiver to allow E15 into the marketplace. Recently, President Trump also proposed the sale of E15 year-round.
Only fuels containing up to 10 percent ethanol (E10) are permitted for use in recreational boats, and anything greater voids many marine engine warranties. However, 92 percent of readers of
Boating Industry
magazine that serves the boating trades reported in 2017 that they have seen damage caused by ethanol, which also decreases fuel economy, thus increasing fuel cost, and has questionable environmental benefits. BoatUS also has concerns over potential consumer misfueling as E15 pump labeling requirements are minimal with just a small orange warning label.
BoatUS is a member of the Smarter Fuel Future coalition which aims to reform the broken RFS. For more information, go to
www.SmarterFuelFuture.org
.
About Boat Owners Association of The United States (BoatUS):
Celebrating more than 50 years, BoatUS is the nation's largest organization of recreational boaters with more than a half-million members. We are the boat owners' voice on Capitol Hill and fight for their rights. We are The Boat Owners Auto Club and help ensure a roadside trailer breakdown doesn't end a boating or fishing trip before it begins. When boats break down on the water, TowBoatUS brings them safely back to the launch ramp or dock, 24/7. The BoatUS Marine Insurance Program gives boat owners affordable, specialized coverage and superior service they need. We help keep boaters safe and our waters clean with assistance from the nonprofit BoatUS Foundation for Boating Safety and Clean Water. Visit BoatUS.com.

Marina del Rey Marina Phase 3 Complete
Phase 3 of the ambitious
Marina del Rey Marina
rebuild project came to a close in May. Several years ago,
Almar Marinas
, the owner, was approved to extend the lease line boundaries. The move allowed them to increase the total number of berth by 48 slips to date.
The new slips range in size from 40 feet to 70 feet, a number rarely heard of in Southern California. With phase 3 complete, Marina del Rey Marina is at the halfway mark of the complete rebuild and they are cutting no corners on the project.
Almar chose to use
FRP
(fiber-reinforced polymer) walers and thru-rods throughout the marina. Bellingham Marine is the only marina design company that produces the sophisticated technology.
"The U.S. market is just catching on to something the international market been testing out for several years," said
Eric Noegel
, Bellingham Marine manager of project development.
"In Australia and New Zealand,
FRP thru-rods
are used in every dock we produce. People want materials that are going to last a long time, look great and not harm the environment."
The products have a longer life span than wood or steel and are 100% safe for use in the most sensitive marine environments, a very appealing quality in California. They will never corrode or rot, leading to less maintenance and repair expenses.
Almar Marinas hired Bellingham as the
prime contractor
for the multi-phase project. The company designed and built the marina as well as the handling of both utilities and fire suppression systems.
Phase 3 began in January of this year, wrapped up in May. This is the first phase to include the expansion into the main channel.
for recreational boating's busiest day of the year
Just like Americans' hectic Thanksgiving Day holiday travel habits, July 4 is recreational boating's biggest holiday of the year. The nonprofit
BoatUS Foundation for Boating Safety and Clean Water
predicts crowded launch ramp and marina facilities with significant recreational boat traffic congestion on lakes, rivers and coastal waters. Operator inattention, improper lookout, operator inexperience, machinery failure, and alcohol use rank as the top five primary contributing factors in accidents according to the U.S. Coast Guard, and each could come into play on boating's biggest time of the year. Here are five July 4 safety tips from the BoatUS Foundation:
1. Stop the distractions:
Being distracted - even for an instant - can make a good day go bad. Before you head out on the water, learn how to use your GPS at the dock, rather than with your head down, trying to figure out how to toggle between screens while underway. Can you move your hand between the throttle and wheel without looking? Do you know the locations of the trim switch, running lights or bilge switch by feel? If not, spend some time memorizing the locations of your boat controls. When running, try to zone out of unnecessary conversations that are going on around you, with the exception of valuable input from a helpful lookout. Texting and boating is a dangerous activity, just as it is in a car.
2. Hold off on the alcohol until you're safely ashore or tied up for the night:
Added to the effects of sun, wind and waves, alcohol lowers situational awareness. Bring lots of water and other nonalcoholic beverages.
3. The best life jacket is the one you will wear:
Spending the extra money on a comfortable life jacket means your chances of wearing it greatly increase. Check out the newer, small lightweight inflatable-style life jackets that are nothing like the uncomfortable life jackets of old. And it's also always wise to have everyone aboard in life jackets when going to fireworks shows - accidents can happen very quickly, especially after the shows end and the mad dash for home begins. If you need a right-sized kids life jacket, you can borrow one for free from one of 550 locations by going to BoatUS.org/Life-Jacket-Loaner.
4. Some help just for paddlers:
Paddlers should understand all of the
nautical rules
of the road, practice defensive paddling and assume no one can see you. At night, show a white light (glow sticks hung around the paddler's neck do not qualify). Avoid crowded anchorages and congested ramp areas.
5. About that broken down boat:
The nationwide TowBoatUS on-water towing fleet traditionally reports hundreds of requests from boaters needing assistance with battery jumps and anchor-line disentanglements over the July 4 holiday. To avoid having to contact BoatUS 24-hour dispatch (BoatUS.com/App) monitor your boat's battery drain during the long day on the water, go slow while hauling your anchor line, watch for wakes, and be super vigilant so you don't run over someone else's anchor line after the fireworks show ends.
About the BoatUS Foundation for Boating Safety and Clean Water:
The BoatUS Foundation for Boating Safety and Clean Water is a national leader promoting safe, clean and responsible boating. Funded primarily by donations from the more than half-million members of Boat Owners Association of The United States (BoatUS), the nonprofit provides innovative educational outreach directly to boaters and anglers with the aim of reducing accidents and fatalities, increasing stewardship of America's waterways and keeping boating safe for all. A range of boating safety courses - including 36 free state courses - can be found at BoatUS.org/Courses.




To all of our MRA Members and Future Members
4th of July is coming quickly and hopefully it will be a safe and prosperous one for all of our members! Dues renewal invoices for those who did not pay via the mid-May email have been mailed. Our year starts July 1st so please send your dues payment in soon if you haven't already. You can renew your dues online at:
http://www.marina.org/theapplication.html
. The association keeps growing each year and we are now at an all-time high of 257 members!
We are working on creating the seminar "Introduction to Marina Operations" that precedes the conference into an online course in order to make it available to those who might not be able to attend in person. The first video will be on Policies and Practices and should be available sometime later this summer.
Information and registration for the 47th Annual MRA Educational Conference and Trade Show that will be held at Hilton Santa Barbara Beach Resort formally The Fess Parker A Doubletree by Hilton Resort in Santa Barbara, CA on October 22 - 24, 2018 is now available on MRA's website at
http://www.marina.org/2018conference/
. The first attendee flyer and registration have been mailed out as well.
To our trade members, please send me your press releases on new products or services you might have. The Trade Member Highlight section is a free opportunity to advertise them! I am reaching out to all of you and asking you to send me a press release when you have a new product or service that you would like for us to highlight. There will be one each month and will be placed according to submission date. This is one more way for us to promote your support and dedication to the association. We would also like to be included in your list of press release recipients.
As the association continues to grow, we will be welcoming our new members who join in each issue. If you know any of the new members listed in this issue, please welcome them aboard!
Many times the contact name for membership changes during the year and unless it is around renewal time, we may not be aware of the change. Please take a look at your profile and make sure to let us know if there are any changes in contact names, addresses, phone and fax numbers or email addresses so we can have the most up-to-date information for you. Also, if you do not have at least 1 logo and 1 photo (of your marina or product) please email them to
mra@marina.org
so they can be uploaded. You can now also add a YouTube video if you have one.