From the Helm
Dear MRA Members and Friends;
HAPPY NEW YEAR! As the page is turned into 2019, I normally reflect on the past year and determine what went right, what went wrong and how we can improve on it in the new year. It was a very eventful year, with good, bad and ugly. I'll get the ugly and bad out of the way first. We experienced ugly in my new home of Ventura County, as we had a tragic killing spree in a nightclub and then two devastating fires. We experienced bad in my former home of Lakes Nacimiento and San Antonio as the drought continues and the lakes have been virtually drained for farming purposes. From a personal perspective, I experienced bad as my home at Lake Nacimiento was destroyed by a fire.
Enough of the bad and ugly. It was a very good year from a lot of perspectives. Personally, I changed my career and now call the beautiful Channel Islands Harbor my home, I welcomed a new grandson into the world in November, and we started establishing our future home in a beautiful and uncrowded area of Alabama. The resorts at Lakes Nacimiento and San Antonio had a relatively good summer season despite the lowering lake levels, and the Channel Islands Harbor is postured to have a very good future. The economy is still pretty strong, businesses continue to do well and expand, and despite the political craziness we see daily, the future looks pretty good. We had a wonderful educational and trade conference in Santa Barbara, and we have welcomed some new members to our Board. 2019 looks to be a pretty good year.
As I mentioned last month, this is a relatively slow period for your Board. Our annual planning meeting is around the corner in February, and we will start planning for the up-coming year and the annual conference in San Diego.
We continue to finalize plans for the California Boating Congress in Sacramento. This important event is scheduled for March 6. The Congress starts with a cocktail reception on March 5. It is very important to get as many in attendance as possible to ensure that our State legislators get our message, so please do all you can to join us in Sacramento and help our elected State officials know we are unified and we are important.
So let us toast to new beginnings in 2019, change what we need to, and do all we can to make the new year a great year!
As always, may you have great navigating into the future.
California Boating and Waterways Commission Meeting. February 6-7, 2019 in the Sacramento - San Joaquin Delta.

Last Chance -
48th Annual MRA Educational Conference & Trade Show
The Marine Recreation Association has issued a "Call for Presentations" for the 2019 MRA Educational Conference & Trade Show to be held October 21 - 23, 2019, at the Hilton La Jolla Torrey Pines
Presenters interested in participating in the 2019 Conference are encouraged to submit proposals for consideration by the MRA Board of Directors as soon as possible. Typical presentations should fit a 50 minute timeframe focused on marina and boatyard industry marketing, management, development, regulation, technology, and other topics of interest, in a multi-media and/or roundtable format.
The MRA's annual conference is the perfect opportunity for marine industry professionals to share their expertise and experience with hundreds of marine business operators, developers, owners, and other industry insiders from across the western U.S. and elsewhere. The three-day conference will include seminars and roundtable discussions covering key marine industry
management, operations,
and marketing concerns focused on enhancing guest services and customer satisfaction, improving marine operations and regulatory compliance, and optimizing business growth and results, and an extensive marine Trade Show featuring industry vendors and contractors exhibiting a broad range of products and services.
Participating speakers will have an opportunity to present their company and/or professional expertise in a position of industry leadership, by sharing knowledge and experience to help raise awareness and understanding of key industry topics for a diverse group of industry attendees.
"The MRA continually seeks seminar courses that bring unbiased and new information about emerging issues and ideas impacting the industry to our members, and our Conference and Regional Training Programs are ways we accomplish that objective," said Mariann Timms, MRA Operations Administrator.
Presentation proposals for the 2019 Conference must be submitted no later than Friday, January 11, 2019
, via email to
timms@marina.org
. Proposals must include the title of the presentation, a brief overview of the subject matter, the presentation format, and the name and short bio of the presenter.
Submitted proposals will be reviewed at the Board of Directors Annual Planning Meeting, and approved presentations will be notified by the end of February 2019.
The Marine Recreation Association is a professional organization that represents marina owners, operators and industry professionals located throughout the western United States with additional members in Canada, Mexico, and Australia. Created more than 45 years ago, the MRA actively promotes and represents recreational boating interests while providing educational management and operations seminars and information for marine industry owners, operators, and staff.
For additional information about the MRA, and all of its activities and interests, please contact Mariann Timms by phone at (209) 334-0661, email at
timms@marina.org
or go online at
http://www.marina.org
.

NOTICE OF PROPOSED RULEMAKING
California State Parks, Division of Boating and Waterways ("Division") proposes to adopt the regulations described below after considering all comments, objections, and recommendations regarding the proposed action.
PUBLIC HEARING
No public hearing on this matter has been scheduled. Anyone wishing a public hearing must submit a request in writing, pursuant to Section 11346.8 of the Government Code, to the department at least 15 days before the end of the written comment period. Such request should be addressed to the department contact person identified in this Notice and should specify the California Boater Card regulations for which the hearing is being requested.
WRITTEN COMMENT PERIOD
Any interested person or his or her authorized representative may submit written comments, relevant to the proposed regulatory action before the public comment period closes. The deadline to submit comments is January 28, 2019.
Comments must satisfy the following requirements:
Comment must be in writing, which includes email.

Comment must identify the proposed regulatory action being addressed.

Comments must be sent to the rulemaking agency's contact person for the proposed regulatory action.
Submit comments to:
Charley Hesse, Regulations Analyst
Division of Boating and Waterways
One Capitol Mall, Suite 500
AUTHORITY AND REFERENCE
Harbors and Navigation Code, Division 3, Chapter, 5, Article 1.4, Section 678.1 through 678.15 (Exhibit 1) and Harbors and Navigation Code, Division 3, Chapter 5, Article 1, Sections 668.1 through 668.3 (Exhibit 2) authorize the Division to adopt these proposed regulations. The proposed regulations implement, interpret, and make specific the above-mentioned sections of the Harbors and Navigation Code.
INFORMATIVE DIGEST/POLICY STATEMENT OVERVIEW
This rulemaking action clarifies and specifies the requirements and provisions for development and implementation of the California Boater Card (CBC) Program. This includes provisions for mandatory safety education and the issuance of CBC's, fees required to cover reasonable costs of the development, establishment, and operation of the program. As well as sources for receiving mandatory training, content of annual report to the Legislature and schedule for ages of persons requiring a CBC.
Current laws have no regulations because these are new regulations being developed.
ANTICIPATED BENEFITS OF THE PROPOSED REGULATION:
Statistics show that states with some form of mandatory boating safety education have fewer accidents and fatalities. In 2016, there were 588 boating accidents in California, which resulted in 266 injuries, 50 fatalities and $3,911,886 in property damage. Only two of the 50 boat operators involved in a fatal accident had taken a formal boating safety course (2016 California Recreational Boating Accident Statistics, page 15, [Exhibit 4]). Boaters learning safe boating practices can prevent boating accidents.
Fees collected for CBC's will be sufficient to cover the amount necessary to implement the program, but not exceed those costs.
DETERMINATION OF INCONSISTENCY/INCOMPATIBILITY WITH EXISTING STATE REGULATIONS:
The Division has determined that this proposed regulation is not inconsistent or incompatible with existing regulations. After conducting a review for any regulations that would relate to or affect this area, the Division has concluded that these are the only regulations that concern vessel operator cards.
DISCLOSURES REGARDING THE PROPOSED ACTION
The Division has made the following initial determinations:
Mandate on local agencies and school districts: None.
Cost or savings to any state agency: None.
Cost to any local agency or school district which must be reimbursed in accordance with Government Code sections 17500-17630: None.
Other non-discretionary cost or savings imposed on local agencies: None.
Cost or savings in federal funding to the state: None.
Cost impacts on a representative private person or businesses:
The CBC program will charge fees for vessel operators to obtain initial and duplicate vessel operator cards. There will be fines for persons violating Harbors and Navigation Code section 678.15. Both of these items may impact private persons.
The CBC program may cause an increase in persons taking and passing boating safety examinations, and this may positively impact businesses providing these examinations.
Significant, statewide adverse economic impact directly affecting business, including the ability of California businesses to compete with businesses in other states: None.
Significant effect on housing costs: None.
RESULTS OF THE ECONOMIC IMPACT ANALYSIS/ASSESSMENT
The Division concludes that it is (1) unlikely the proposed action will eliminate any jobs, (2) unlikely the proposed action may create an unknown number of jobs, (3) unlikely the proposal will create new businesses, (4) unlikely that the proposal will eliminate any existing businesses, and (5) unlikely that the proposal will impact the expansion of existing businesses.
Benefits of the Proposed Action: Statistics show that states with some form of boating safety education have fewer boating accidents and fatalities. The CBC requirement will educate the boating public to establish safer waterways.
Fees collected for CBC's will be deposited into the Vessel Operator Certification Account, established within the Harbors and Watercraft Revolving Fund. Fees will be in an amount sufficient to cover reasonable costs of the program, but not exceed those costs.
SMALL BUSINESS DETERMINATION:
The Division has determined that it is unlikely the proposed regulations will adversely affect small businesses. The proposed regulations will implement Harbors and Navigation Code, Division 3, Chapter 5, Article 1, Sections 668.1 and 668.3, and Harbors and Navigation Code, Division 3, Chapter, 5, Article 1.4, Section 678, which clarify and specify implementation of the CBC. This program will impact the public and local law enforcement only.
CONSIDERATION OF ALTERNATIVES
In accordance with Government Code 11346.5, subdivision (a)(13), the Division must determine that no reasonable alternative considered by the agency or that has otherwise been identified and brought to the attention of the agency would be more effective in carrying out the purpose for which the action is proposed or would be as effective and less burdensome to affected private persons than the proposed action, or would be more cost-effective to affected private persons and equally effective in implementing the statutory policy or other provision of law.
The Division is not aware of any reasonable alternatives to the proposed regulations. However, the Division invites interested persons to present statements or arguments with respect to alternatives to the proposed regulations during the written comment period.
CONTACT PERSONS
Inquiries concerning the proposed administrative action may be directed to:
Charley Hesse, Regulations Analyst
Division of Boating and Waterways
One Capitol Mall, Suite 500
Telephone: (916) 327-1741
Please direct requests for copies of the Proposed Text (the "express terms") of the regulations, the Initial Statement of Reasons, the modified text of the regulations, if any, or other information upon which the rulemaking is based, to Pamela Dias at the above address.
AVAILABILITY OF STATEMENT OF REASONS, TEXT OF PROPOSED REGULATIONS, AND RULEMAKING FILE
The Division will have the entire rulemaking file available for inspection and copying throughout the rulemaking process at its office at the above address. As of the date this notice is published in the Notice Register, the rulemaking file consists of this Notice, the Proposed Text of the Regulations, the Economic and Fiscal Impact Statement (STD 399) and the Initial Statement of Reasons. Copies may be obtained by contacting Pamela Dias at the address or phone number listed above.
AVAILABILITY OF CHANGED OR MODIFIED TEXT
After holding the hearing and considering all timely and relevant comments received, the Division may adopt the proposed regulations substantially as described in this notice. If the Division makes modifications which are sufficiently related to the originally proposed text, it will make the modified text (with the changes clearly indicated) available to the public for at least 15 days before the Division adopts the regulations as revised. Please send requests for copies of any modified regulations to the attention of Pamela Dias at the address indicated above. The Division will accept written comments on the modified regulations for 15 days after the date on which they are made available.
AVAILABILITY OF THE FINAL STATEMENT OF REASONS
Upon its completion, copies of the Final Statement of Reasons may be obtained by contacting Pamela Dias at the above address.
AVAILABILITY OF DOCUMENTS ON THE INTERNET
Copies of the Notice of Proposed Action, the Initial Statement of Reasons and the text of the regulations in underline and strikeout can be accessed through our website at
www.dbw.ca.gov
.

Engine Cutoff Switch Requirement and 5-Year Vessel Documentation Included in Passage of Coast Guard Authorization Act
Each year Congress authorizes the budget and overall spending level for the U.S. Coast Guard, which can have a direct effect on recreational boaters. Boat Owners Association of The United States (BoatUS) applauds today's passage of The Frank Lobiondo Coast Guard Authorization of Act of 2018, which offers new safety and consumer-friendly benefits for boaters, anglers and sailors.
Included in the reauthorization is a provision requiring "manufacturers, distributors and dealers" to install engine cutoff switches on new boats "less than 26 feet overall in length and capable of developing 115 pounds or more of static thrust." The engine cutoff switch provision "includes, but is not limited to, inboard engines, outboard motors and sterndrive engines." Switches also need to meet
American Boat and Yacht Council
Standards.
For those who document their vessel with the U.S. Coast Guard
National Vessel Documentation Center
, the length of time the certificate will be valid increases from one to five years, easing a boater's paperwork burden.
"Cutoff switches save lives," said BoatUS Manager of Government Affairs David Kennedy. "And making recreational-vessel documentation renewal easier by now requiring it only once every five years is a consumer-friendly move. We thank the leadership of Sen. John Thune, Sen. Bill Nelson, Rep. Bill Shuster and Rep. Peter DeFazio for their efforts in securing this vital reauthorization."
About Boat Owners Association of The United States (BoatUS):
Celebrating more than 50 years, BoatUS is the nation's largest organization of recreational boaters with more than a half-million members. We are the boat owners' voice on Capitol Hill and fight for their rights. We are The Boat Owners Auto Club and help ensure a roadside trailer breakdown doesn't end a boating or fishing trip before it begins. When boats break down on the water, TowBoatUS brings them safely back to the launch ramp or dock, 24/7. The BoatUS Marine Insurance Program offers policies that give boat owners affordable, specialized coverage and superior service they need. We help keep boaters safe and our waters clean with assistance from the nonprofit BoatUS Foundation for Boating Safety and Clean Water. Visit BoatUS.com.
Santa Cruz Harbor Completes Pile Replacement Project
The Port awarded the low bid contract to Bellingham Marine. Crews pulled over 65 bad piling and replaced them with new concrete piles.
Concern about the condition of the piling in Santa Cruz Harbor led the Port to perform an assessment. The assessment identified numerous bad piling. Bellingham Marine moved their pile barge into the harbor in June to start the replacement process.
Many of us can recall the horrific footage of Santa Cruz as a tsunami ripped through the harbor in 2011. The massive wave turned boats upside down and left the marina in pieces.
The Santa Cruz Port District spent the next three years putting the harbor back together. Bellingham Marine rebuilt the majority of the destroyed docks and upgraded the utility system. Harbor engineers deemed the existing pile safe. When the new docks went in, they were anchored to the original piling.
Seven years later, engineers identified a portion of the pile that have deteriorated beyond repair. The Port is now going back, methodically pulling failing pile, and driving new ones.
The Port put the pile replacement project out to bid last spring. Bellingham Marine was the low bidder. Over the summer, Bellingham's crew removed the bad pile and replaced them with new ones.
"The new pile will help ensure the long-term health of the marina," shared Eric Noegel, Bellingham Marine manager of project development. "Pile strength is an important factor in dock performance and storm survivability."
Bellingham Marine entered the pile driving business in 2014, and since that time, the company has proven to be a major playing in California's pile driving market.
For The Marina Bulletin Board
Top 10 Most-Watched BoatUS Videos of 2018
If you judged boaters by what they like to watch, you may think they prefer sitting on anchor all day. But just because "
How to Drop and Retrieve Your Anchor
" was the number-one watched Boat Owners Association of The United States (BoatUS) video of 2018, that doesn't mean boaters don't get around or need practical advice on how to use and maintain their boats. Here's a look at 2018's
top 10 most-watched BoatUS videos
.
"How to Drop & Retrieve Your Anchor": Capt. Eric Sorensen of Sorensen's Guide shows you how to drop anchor for a nice afternoon on the water in calm conditions.
"How to Dock a Twin-Engine Outboard in a Really Tight Slip": BoatUS Magazine's Lenny Rudow shows you stress-free techniques for backing your twin engine boat into the worst slip in the marina - right up against the pier with an oversized boat across the fairway.
"5 Outboard Maintenance Jobs Most People Forget": Yamaha technician Sean Stahl of Annapolis Boat Sales explains to BoatUS Magazine's Lenny Rudow five outboard maintenance jobs that people commonly forget to do.
"How to Make a Fender Board to Protect Your Boat": Fenders on your boat are great, but they don't do much against a piling. For that you need a fender board. Here's how to make one yourself.
"Come Alongside a Dock in 3 Easy Steps": If you have a boat with an engine, you're going to need to dock your boat at a fuel dock at some point. Here's how.
"3 Tips for Using a VHF Radio": When you're on a boat, your VHF radio is your link to the outside world. Here are three helpful tips for ensuring your VHF performs when you need it.
"Navigate Using a Smartphone": BoatUS Magazine's Lenny Rudow explains how to use your smartphone as backup navigation on your boat using preloaded navigation apps.
"Put Your Boat on a Lift": BoatUS Magazine's Lenny Rudow shows you how to easily and safely put your boat on a boat lift, even in wind and current.
"How to Call for a Tow": You're out for a nice day on the water in your boat, when your engine won't start. Or, maybe you ran out of gas or stuck on a sandbar. What do you do?
"Predeparture Boating Checklist": Capt. Eric Sorensen from Sorensen's Guide gives you his predeparture boating checklist for items you should inspect or do before you spend a day out on the water on your boat.
About BoatUS Magazine:
BoatUS - Boat Owners Association of The United States - is the nation's leading advocate for recreational boaters providing government representation, helpful services and money-saving discounts. Its flagship publication, BoatUS Magazine, is the largest circulation recreational marine publication in the US reaching more than half a million members with engaging content that speaks to their passion for recreational boating and experience on the water. Go to BoatUS.com/Magazine for more.

The XL Lifts / Wiggins Lift Team Awarded Marine Recreation Association Innovation Award for its Work in Lowering Emissions with its Marina and Boatyard Clients
XL Lifts
, specializing in zero and low emissions forklifts, today announced the company was named a Marine Recreation Association Innovation Award winner for the companies work with
progressive marina and boatyards to meet their green initiatives.
The Marine Recreation Association (MRA) announced the recipients of the Association's Innovation Awards at its annual conference this past October in Santa Barbara, California.
"It is an honor to recognize the XL Lifts/Wiggins Lift team for their extensive work in zero and low emission forklift technology and services. With their help, progressive marinas and boatyards can reduce their impact on the environment, and still have all the horsepower required to get their jobs done," said Mark Sandoval, MRA President.
"The team at XL Lifts is all about finding innovative solutions for its clients. Working with XL Lifts, our company is able to implement forklift initiatives that are eco-friendly, require less maintenance, help us stay ahead of regulations, and, do our part to lower dangerous emissions," said
Todd Roberts, President at Marina Group Boat Works.
While XL Lifts has made great strides to date on lowering emissions of marinas and shipyards, this is just the tip of the iceberg. Wiggins Lift just
announced
the first marina electric forklift using lithium battery technology. The electric eBull for marinas will be the first of its kind, and signifies a big movement towards true zero emissions, not just lower emissions.
"As an authorized Wiggins dealer, XL Lifts will have yet another solution offering for its marina and boatyard clients looking to implement low- and zero-emission forklift initiatives," said President of XL Lifts Mike Marzahl.
In additional to technical expertise, XL Lifts is well-versed in the
grant funding process
, and has helped clients secure grant money to offset the cost of low or zero emission forklifts. XL Lifts' extensive product knowledge coupled with the ability to help clients secure grants to mitigate the costs of advanced lithium-battery technology will help the company continue on its mission to enable zero-emissions marina and boatyards of the future.
About XL Lifts
XL Lifts specializes in zero and low emissions forklifts. XL Lifts also provides consulting, new and used ­forklifts and other equipment, parts, and maintenance software to some of the biggest marinas, boatyards, industrial ports and manufacturers worldwide such as SSA Marine at the Port of Stockton, Federal Marine Terminals, Ports America and Marine Group Boatworks. XL Lifts' line includes diesels, rough terrains, LPG/dual fuel, lithium and lead acid electric, and marina forklifts. More information about XL Lifts can be found at www.xlliftsinc.com.

Marketing Director Announced at HydroHoist Marine Group
HydroHoist Marine Group
recently announced Delayna Trease as Director of Marketing.
Trease joins HMG with 10 years of experience in sales and marketing and has played key roles in referral development, marketing planning, social media and web development strategies.
"I am excited to have Delayna join our team. We are in an aggressive growth pattern and Delayna's experience will be pivotal in the direction our marketing will take in the coming years," said Mick Webber, HMG President and CEO.
An interesting note, Delayna worked as a receptionist at HydroHoist between her junior and senior years of high school. She set a goal to obtain a marketing degree and someday return to HydroHoist.
"I am excited to be a part of this dynamic company. It has always been a dream of mine to work in the marine industry, especially with HydroHoist. I admire how this company has maintained the industry leader boat lift status and I am thrilled to work with the best in the industry," Trease said.
Webber said, "I've watched Delayna for years as she has developed professionally and am pleased that she is positioned to now help us continue our market leader role in the boat lift industry."
Delayna has been involved in the community including volunteer work with the Chamber of Commerce, Rogers County United Way, Heritage Hills Golf Course Board of Trustees, and she received the Rogers County 40 Under 40 Award in 2017.
She has a bachelor's degree in Business Administration/Marketing from Oklahoma State University and lives in Claremore with her husband Adam, and two children, Grant and Anna. They enjoy any activities that take them outside - but particularly boating.
Delayna can be reached at
marketing@boatlift.com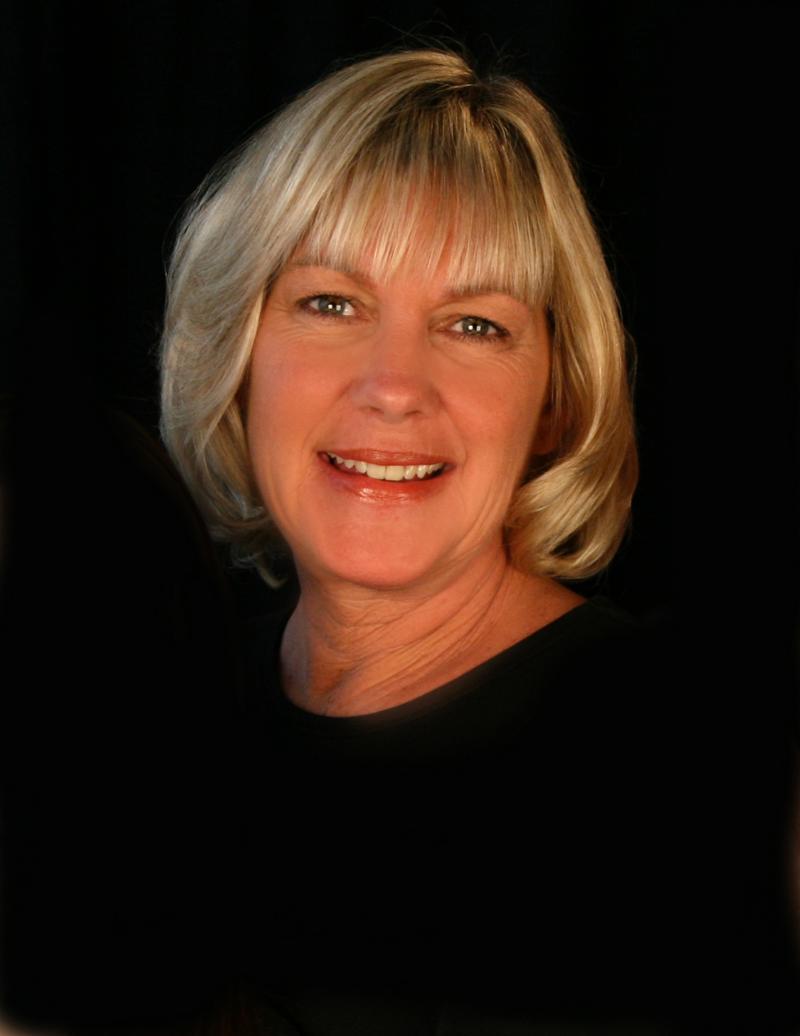 The Last Word
To all of our MRA Members and Future Members
You can now register for the 4th Annual California Boating Congress that will be held on March 6, 2019 at the Embassy Suites by Hilton Sacramento Riverfront Promenade. There will be government and industry speakers in the morning and a chance to meet with YOUR legislator in the afternoon. If you are able to come a day early, there will be a cocktail reception the evening before the event on March 5, 2019.
Mark your calendars for the 48th Annual MRA Educational Conference & Trade Show that will be held at the Hilton La Jolla Torrey Pines on October 21 - 23, 2019. The planning for this event takes place in early February at the Board of Directors Annual Planning Meeting. If you have topics that you would like to see added to the agenda, please contact me no later than Friday, January 11, 2019.
To our trade members, please send me your press releases on new products or services you might have. The Trade Member Highlight section is a free opportunity to advertise them! I am reaching out to all of you and asking you to send me a press release when you have a new product or service that you would like for us to highlight. There will be one each month and will be placed according to submission date. This is one more way for us to promote your support and dedication to the association. We would also like to be included in your list of press release recipients.
As the association continues to grow, we will be welcoming our new members who join in each issue. If you know any of the new members listed in this issue, please welcome them aboard!
Many times the contact name for membership changes during the year and unless it is around renewal time, we may not be aware of the change. Please take a look at your profile and make sure to let us know if there are any changes in contact names, addresses, phone and fax numbers or email addresses so we can have the most up-to-date information for you. Also, if you do not have at least 1 logo and 1 photo (of your marina or product) please email them to
mra@marina.org
so they can be uploaded. You can now also add a YouTube video if you have one.
Have a Happy and Prosperous New Year!