From the Helm
Dear MRA Members and Friends;
This time of the year is always very exciting as we ready to head into the summer. As the weather heats up, I see a steady increase of activity in the harbor and on the beaches. Easter weekend was relatively warm, and the families were out.
In most harbors, April and May is the time for yacht club openings. This is the ceremonial "start" of the boating season, a tradition emanating from the east coast where the harbors were frozen and the spring was the real start of the boating season. Here on the west coast, we are blessed with year-round boating, and great fishing and sailing in the early spring and fall. What a place to boat! Here in the Channel Islands Harbor, I attended the opening of the Pacific Corinthian Yacht Club. As is tradition, the boats are all dressed up, the flag officers are dressed in their finest yachting attire, and the cannon is ready to announce the season. It was a wonderful way to spend the afternoon and welcome in the "boating season."
The beginning of summer also means that our conference is right around the corner. I know it seems so far away, but we will all be so busy in the summer that before you know it, it will be October and we will be packing for a wonderful weekend at the beautiful Hilton La Jolla Torrey Pines in San Diego. We are finalizing the marina and boat yard tour, and of course the golf tournament at the Torrey Pines will be back. You don't want to miss the opportunity to participate in one of these events, and attend what is shaping up to be a great conference. The dates of the conference are October 21-23 - mark your calendar.
On a final note, we continue to use the power of the Association to push back on regulations which are harmful for the industry. The most recent example is the Santa Ana Regional Water Quality Control Board, which is pushing to make marinas and boaters responsible for the copper in Newport Harbor. This can be disastrous for the marine industry. The copper bottom paint issue has been a longstanding issue, and prudent solutions have escaped the industry thus far. Now the RWQCB is taking a new tact, and putting the problem on the marinas and boaters. This is the tip of the iceberg, and if it happens in Newport Harbor it will assuredly spread to other state harbors and marinas. We sent out a notice detailing how to push back on this, and the public meetings are May 9 and 10 in Newport Beach. We need to make our voices heard.
As always, may you have great navigating into the future.
Mark
SAVE THE DATE . . .
Imagine!
the 48th Annual MRA Educational Conference & Trade Show, October 21 - 23
The 2019 Marine Recreation Association Educational Conference & Trade Show will be held this year at the spectacular Hilton La Jolla Torrey Pines Resort overlooking the Torrey Pines championship golf courses, white sand beaches, and blue water of the vast Pacific Ocean.
This year's Conference theme is
Imagine!
focused on new and emerging possibilities and potential for your marine operations and business as the marine industry continues to evolve in today's rapidly changing world.
The 2019 MRA Conference will feature a broad prospectus of industry experts and information covering key marine business management, operations, and marketing concerns, focused on innovation, improving guest services and operations to enhance customer satisfaction, and optimizing the challenges of
regulatory compliance and fiscal results. The marine Trade Show will feature the latest technology, innovative products, and services from leading industry vendors and contractors designed to enhance business growth and profitability.
The three day event will kick off on Monday, October 21st, with the day-long "Introduction to Marina Operations" seminar, providing a valuable opportunity for both new and seasoned managers and employees to enhance basic industry skills and knowledge focused on Best Management and Operations Practices & Policies.
The 25th Annual MRA Golf Tournament will tee off on Monday also at the Torrey Pines North Golf Course, which was completely renovated in 2016 by Tom Weiskopf. Host to the PGA Tour's Farmers Insurance Classic, the North Course is one of the most scenic and diverse golf courses in America with an inspiring combination of challenge and beauty on the edge of the Pacific Ocean. . . Register early because this is sure to sell out!
And for others, the 7th Annual MRA Marina & Boatyard Tour will visit a number of premier marina and boatyard operations in the San Diego and Mission Bay area to gain valuable insight into their industry leading operations, facilities, and customer service, with an opportunity for a casual lunch and group interaction.
A Welcome Reception for all attendees and guests will be held Monday evening in the Conference Trade Show pavilion at the Hilton La Jolla Torrey Pines Resort, and regular Conference and Trade Show events will continue Tuesday through Wednesday.
SAVE THE DATE, and REGISTER early for the MRA Annual Educational Conference & Trade Show . . .
Imagine!
the perfect opportunity for marine industry professionals to meet, innovate, and share experiences and effective strategies dealing with the ever-evolving business environment. Look for more information and special hotel rates online at
www.marina.org
.
The Marine Recreation Association is a professional organization that represents marina owners, operators, and industry professionals located throughout the western United States with additional members in Canada, Mexico, and Australia. Created more than 48 years ago, the MRA actively promotes and represents recreational boating interests while providing educational management and operations seminars, and information for marine industry owners, operators, and staff.
For additional information about the MRA, and all of its activities and interests, please contact Mariann Timms by phone at (209) 334-0661, email at mra@marina.org or go online at http://www.marina.org.
California Boating & Waterways Commission Meeting
May, 29 - 30 2019!
National Marina Days Launches Memorial Day!
One of the signs available for life jacket loaner program offered by the BoatUS Foundation
How to Start Your Own Local Life Jacket Loaner Site
BoatUS Foundation has everything you need:

free life jackets, signage for your marina or club, how-to guide
ANNAPOLIS, Md., April 10, 2019 - Would you like to try to help save a child's life this summer boating season? With a range of free materials available, the
BoatUS Foundation for Boating Safety and Clean Water
can help your marina, club, fuel dock, campground, town or waterfront business get a
Life Jacket Loaner
location off the ground or promote an existing loaner site. The BoatUS Foundation Life Jacket Loaner Program was founded in 1997 and is one of the oldest and most popular life jacket loaner programs with more than 575 locations nationwide. More than 140,000 life jackets are loaned out each year, and to date, three lives have been saved.
To qualify, potential life jacket loaner sites need to have "regular hours" to allow borrowers from the general public to pick up or drop off life jackets, have a location to store them securely, log usage and monitor for wear, and provide the Foundation with program feedback. There is no cost - borrowers simply sign out life jackets for the day or weekend and return them when the trip is over.
To apply to become a location, go to
BoatUS.org/Life-Jacket-Loaner/Apply
. Applications are reviewed within 30 days. Selected sites are given a weather-resistant storage bin containing 12 jackets in infant, child, youth and adult sizes with return tags; promotional signs and flyers; a log book to record loan information; sample press kit to aid in local promotion; educational signs; and flyers.
High quality preprinted and customizable educational and promotional loaner site signs, posters, and flyers are also available for purchase, or you can download print quality files and sign-out forms. The program also offers access to discounted custom logo life jackets. All funds go to support the 501(c)(3) organization's boating safety and clean water programs.

One-day collection event for recreational boaters Who berth a boat or live in Alameda County
* This event is for collection and disposal of signal devices (flares) from recreational boaters. No military type devices or flares from commercial craft, businesses or organizations.
* When making appointment give name, address, marina, type(s) and quantity of flares for disposal, describe any unusual items.
* Bring proof of residence or marina membership when delivering.
* For damaged, decayed, very old or large flares contact Alameda County at by phone or e-mail below for options.
* Transport flares safely: in original packaging or protect from movement. Assure any ignition device is covered or taped in place.
Participants MUST MAKE AN APPOINTMENT.
For appointment and additional information: Call: (800)606-6606 or E-Mail:
HHW@acgov.org
Marine signal devices are explosives and therefore difficult to dispose of.
Alameda County Department of Environmental Health Household Hazardous Waste program is conducting this event with funding from the California Department of Recycling and Resource Recovery. The event is intended to be a pilot program aimed at helping to make future collection and disposal of marine flares easier.
For disposal of expired marine flares, please contact the California Department of Toxic Substances Control (800-728-6942) or your local
Certified Unified Program AgencyÂ
for assistance.
U.S. Coast Guard vessels will be open for tours at the Safe Boating Expo, but due to their popularity, reservations are required.
U.S. Coast Guard Station Channel Islands Harbor
to Host Safe Boating Expo, May 11
Boaters urged to drop off expired marine flares
Boating safety and family fun come together at the U.S. Coast Guard Station Channel Islands Harbor 14th annual
Safe Boating Expo
on Saturday, May 11, from 9 a.m. to 4 p.m. at 4201 South Victoria Ave., Oxnard. Included at the event is a free life jacket exchange that provides a new life jacket for every worn-out one brought to the event, as well as a free marine flare disposal opportunity offered by the Ventura Bomb Squad.
Boat Owners Association of The United States (BoatUS) is urging boaters to take advantage of the flare disposal opportunity as there are currently only two collection sites in California that will accept and dispose of
outdated flares
. Outdated or unserviceable flares present a safety hazard and disposal challenge for boat owners as these required emergency signaling devices must be replaced about every three seasons of boating.
Also on tap at the Expo are
fire extinguisher demonstrations
, hand-on exhibits, free vessel safety exams, safety demonstrations and discussions, and a life jacket fashion show. Admission to the Expo is free as are tours of the 87-foot U.S. Coast Guard cutter

Black Tip

and the station's 45-foot Medium Response Boat.
Reservations
for the tours are required by May 5.

Black Tip's

missions have included combating drug smuggling and illegal immigration, marine fisheries enforcement, and search-and-rescue support. Other vessels on display include a
TowBoatUS Ventura
response vessel, which provides 24-hour on-water assistance to recreational boaters experiencing routine breakdowns, and local law enforcement patrol boats.
Organizations appearing at the event include The Port of Hueneme, U.S. Coast Guard Auxiliary, Channel Islands Harbor Patrol, Oxnard Police Traffic Dept., Channel Islands National Park, Ventura County Sheriff Rescue, Oxnard/Ventura County Fire Departments, NOAA Weather Service, Channel Islands National Marine Sanctuary, Ventura County Sail and Power Squadron, Scouts BSA, Girl Scouts, Naval Sea Cadets, and more.
About Boat Owners Association of The United States (BoatUS):
Celebrating more than 50 years, BoatUS is the nation's largest organization of recreational boaters with more than a half-million members. We are the boat owners' voice on Capitol Hill and fight for their rights. We are The Boat Owners Auto Club and help ensure a roadside trailer breakdown doesn't end a boating or fishing trip before it begins. When boats break down on the water, TowBoatUS brings them safely back to the launch ramp or dock, 24/7. The BoatUS Marine Insurance Program offers policies that give boat owners affordable, specialized coverage and superior service they need. We help keep boaters safe and our waters clean with assistance from the nonprofit BoatUS Foundation for Boating Safety and Clean Water. Visit BoatUS.com.
Learn boat-handling basics during three-hour on-water training courses at Freedom Boat Club San Francisco in Emeryville, May 4 and 5.
Want to Learn How to Boat?
Affordable 3-Hour On-Water Training Courses, May 4 & 5
Intro to Boating and Women Making Waves offered in Emeryville
Want to learn the basics of powerboating or brush up on your skills? The nonprofit
BoatUS Foundation
for Boating Safety and Clean Water together with
Freedom Boat Club San Francisco
offer a choice of two fun
on-water boat training
courses taught aboard single-engine powerboats: Intro to Boating and Women Making Waves, Saturday, May 5, and Sunday, May 6, at the club's location at Emeryville Marina, 3310 Powell St., Emeryville.
Both the Intro to Boating and Women Making Waves courses are three hours long and affordably priced at $149 per person. Intro to Boating covers shifting and steering, basic docking, open-water handling and basic navigation, and is offered both days at 9 a.m. and 12:30 p.m.
The ladies-only course, Women Making Waves, offers the same curriculum and is the perfect opportunity to spend a half-day learning boat-handling techniques in a supportive environment. It's offered both days at 9:30 a.m. and 1 p.m.
Class size is limited to four students per vessel, ensuring each student gets sufficient time at the helm under the watchful eye of a U.S. Coast Guard-certified instructor.
The goal of the BoatUS Foundation and Freedom Boat Club San Francisco courses is to address the high costs typically associated with at-the-helm training, making hands-on boating education more accessible. The courses also offer area residents the chance to try out recreational boating and give boaters the opportunity to brush up on their boat-handling skills.
Space is limited. Must be 21 years or older. To sign up for a course or seek out others, go to
BoatUS.org/On-Water
.
About the BoatUS Foundation for Boating Safety and Clean Water:
The BoatUS Foundation for Boating Safety and Clean Water is a national leader promoting safe, clean and responsible boating. Funded primarily by donations from the more than half-million members of Boat Owners Association of The United States (BoatUS), the nonprofit provides innovative educational outreach directly to boaters and anglers with the aim of reducing accidents and fatalities, increasing stewardship of America's waterways and keeping boating safe for all. A range of boating safety courses - including 36 free state courses - can be found at BoatUS.org/Courses.

Bellwether Financial Group Announces Successful
Merger of East + West Marinas - Now The Marina At Dana Point
One Harbor/One Marina Model Will Deliver Best Experience to Boaters
Dana Point Marina Veteran Kelly Rinderknecht Named Marina General Manager
Seasoned Hospitality Executive Ralph Grippo Oversees Marina for Dana Point Harbor Partners
The redevelopment of Dana Point Harbor continues apace, as
Bellwether Financial Group
, one of the three development groups comprising Dana Point Harbor Partners (DPHP), announces the successful merger of the Harbor's East and West Marinas into one entity, now known as The Marina at Dana Point. This important early-stage move in the revitalization of the Harbor reflects DPHP's vision of "One Harbor, One Marina" to best serve boaters and visitors alike.
"The joining of the East and West Marinas into one marina is the first step in our pursuit of a revitalized, world-class marina at Dana Point Harbor," says Ralph Grippo, principal of Bellwether Financial Group who oversees The Marina at Dana Point for Dana Point Harbor Partners. "This merger will allow us to deliver a premiere recreational boating experience to a unified Harbor community."
Bellwether Financial Group has appointed Dana Point Harbor management veteran
Kelly Rinderkne
cht general manager of The Marina at Dana Point. Rinderknecht has been working in Dana Point Harbor for more 20 years and has served as the General Manager for the West Marina since 2004. Working in partnership with Ralph Grippo (who was formerly president of The Irvine Company's hospitality division), she has assembled a seasoned team of marina operations professionals - all of whom were previously on staff at the East and West Marinas.
"The merger gives us a tremendous opportunity - one that we're already capitalizing on - to realize cost efficiencies, eliminate redundancies, and deliver attentive service," says Rinderknecht. "We've had an incredibly positive response from the boating community, who is pleased with the change and excited about the coming improvements."
The new Marina at Dana Point offices are conveniently located at
34555 Casitas Pla
ce, Dana Point (949.496.6137). In addition to serving as the headquarters for redevelopment activities at the marina, the offices also manage all billing, leases and reservations for boat slips.
Following the consolidation, the team at the Marina at Dana Point is seeing increased interest from boaters wanting to join the waiting list for slips. The previous waiting lists for the East + West Marinas were combined into one as part of the merger. The Marina at Dana Point encompasses more than 2,400 boat slips.
Bellwether Financial Group continues its work in redeveloping the marina facilities. Expected to take several years, the improvements will provide state-of-the-art features and amenities to serve the dedicated Dana Point boating community, and to appeal to guest boaters, as well.
"Although it is the West Coast's single largest marina, Dana Point Harbor seldom attracts guests due to its lack of amenities and facilities," says Joe Ueberroth, founder and principal of Bellwether Financial Group. "Orange County Supervisor Lisa Bartlett shares our vision to create one of the world's premier recreational marinas offering a thoroughly modernized, best-in-class experience. Thanks to her support, we are on our way to realizing that goal."
About Bellwether Financial Group
Based in Newport Beach, California, the Bellwether Financial Group is an investment company focused on accelerating the growth of dynamic companies and developing iconic properties. The company was founded by Joseph Ueberroth in 1997 with the purpose of investing capital with proven management teams and then working together to build successful companies and developments. Within its diverse portfolio, Bellwether Financial Group owns and operates Bellingham Marine, the world's leading marina design-build construction company. (www.bellwetherfinancialgroup.com/)

For the Marina Bulletin Board
Do These 4 Things Now To Help Ensure a Summer of Safe Boating
BoatUS Foundation tips are free or low-cost

Boatyards, marinas and clubs are waking up after a long winter's nap, and boaters have begun preparing their vessels for the season. While the boat needs to be looked at and readied for a summer of fun, so does your safety. The BoatUS Foundation for Boating Safety and Clean Water says that doing these four free or low-cost things now will help ensure a summer of safe boating.
About the BoatUS Foundation for Boating Safety and Clean Water:

The BoatUS Foundation for Boating Safety and Clean Water is a national leader promoting safe, clean and responsible boating. Funded primarily by donations from the more than half-million members of Boat Owners Association of The United States (BoatUS), the nonprofit provides innovative educational outreach directly to boaters and anglers with the aim of reducing accidents and fatalities, increasing stewardship of America's waterways and keeping boating safe for all. A range of boating safety courses - including 36 free state courses - can be found at BoatUS.org/Courses.
HydroHoist lands U.S. Navy Contract
HydroHoist is proud to announce the receipt of orders from the U.S. Navy to provide HarborHoist boat lifts to protect Navy security and patrol boats.
The contracts for installations include ports in Virginia, New Jersey, Connecticut, and New Hampshire to be completed in April.
HydroHoist was selected through a strong vetting process based on the Navy's confidence in HydroHoist's history and the HarborHoist's saltwater friendly design. The selection process factored in HydroHoist Boat Lifts position as the industry leader in boat lift manufacturing, ISO-9001 certification, full-time engineering staff, and customer service department.
JB Robison Jr., HydroHoist Inside Sales Manager, coordinated the contract with the Navy and was the point of contact throughout the process.
"Our regional Navy contact worked with us through the pre-award vetting process," said Robison.
"HydroHoist's quality manufacturing process, strong aluminum saltwater frame, polyethylene tanks and push button control are some of the HarborHoist attributes that set us apart. Ultimately, the affordability of the HarborHoist, ease of operation, and low maintenance requirements confirmed the U.S. Navy's decision to choose HydroHoist."
The HarborHoist™ boat lift has a level-lifting frame constructed of aircraft-grade aluminum. It is the most versatile boat lift in the HydroHoist family - perfect for fresh and salt water. The unit can be tied to the dock by simply using ropes or through a conventional mooring system. The hoist is compatible with fixed or floating docks and works in U-shaped, double-wide, L-shaped, and square docks. The hull supports can be configured for nearly all boat types, including inboard wake, pontoon, and tritoon boats.

With Marine Recreation Association being the largest professional organization of marina, boatyard, hospitality, and other marine industry owners and operators located throughout the western United States with additional members in Canada, Mexico, and Australia, our mission is to provide a united voice in representing the interests of the boating industry, and to help educate and inform in all areas of recreational boating. MRA would like to welcome the following companies to our association:
Marina Cortez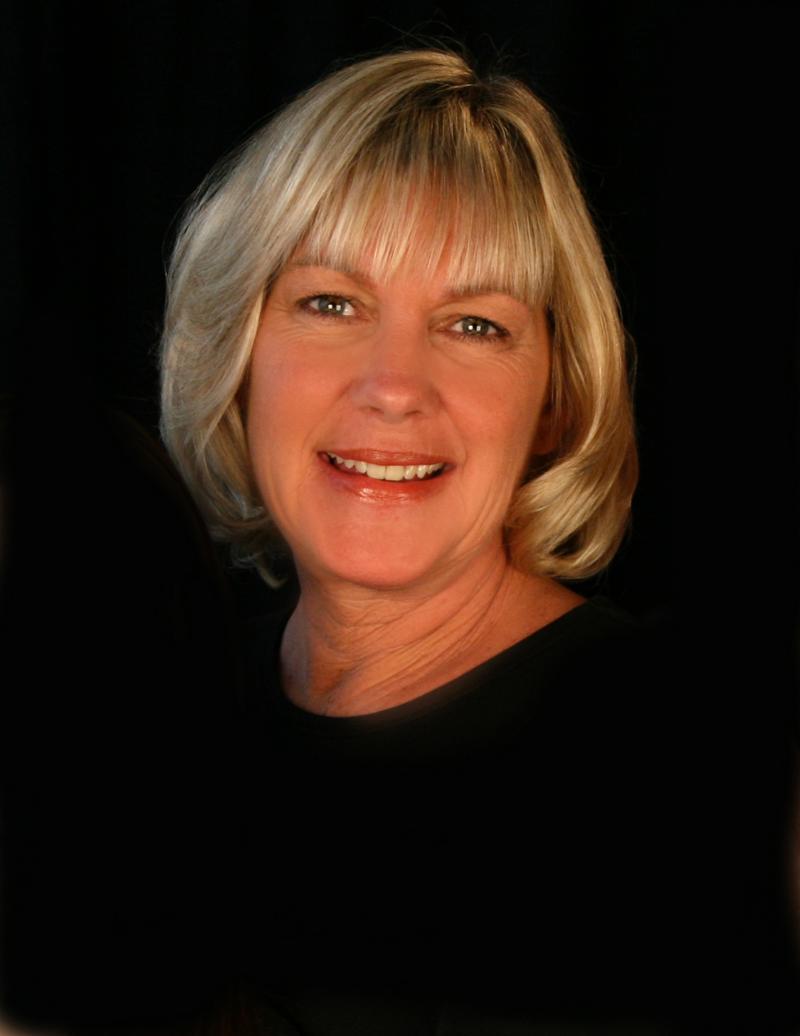 The Last Word
To all of our MRA Members and Future Members
Our first set of regional training seminars start next month on "Shock Hazards: Code Compliance and Corrosion in the Marina" presented by Malcolm Morgan. There are just a few spots left in the Los Angeles seminar so if you are planning on attending, register soon!
The next set of regional training seminars on Legal Issues in the Day-to-Day Operation of Marinas - Dealing With Common Problems presented by Phil Weiss will take place the latter part of June. Details will be available in the next few days.
SAVE THE DATE
for the 48th Annual MRA Educational Conference & Trade Show that will be held at the Hilton La Jolla Torrey Pines on October 21 - 23, 2019. The planning for this event starts in early February at the Board of Directors Annual Planning Meeting. Information will be available on our website soon.
To our trade members, please send me your press releases on new products or services you might have. The Trade Member Highlight section is a free opportunity to advertise them! I am reaching out to all of you and asking you to send me a press release when you have a new product or service that you would like for us to highlight. There will be one each month and will be placed according to submission date. This is one more way for us to promote your support and dedication to the association. We would also like to be included in your list of press release recipients.
As the association continues to grow, we will be welcoming our new members who join in each issue. If you know any of the new members listed in this issue, please welcome them aboard!
Many times the contact name for membership changes during the year and unless it is around renewal time, we may not be aware of the change. Please take a look at your profile and make sure to let us know if there are any changes in contact names, addresses, phone and fax numbers or email addresses so we can have the most up-to-date information for you. Also, if you do not have at least 1 logo and 1 photo (of your marina or product) please email them to
mra@marina.org
so they can be uploaded. You can now also add a YouTube video if you have one.
Email:
timms@marina.org