About Us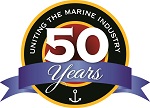 Marine Recreation Association was created over fifty years ago by a group of marina operators that recognized the importance of a broad-based, forward-thinking group of operators. It was originally organized to provide a presence at the state legislative level to influence legislation and to introduce legislation that would enhance and protect the marina industry and the boaters that it serves. MRA continues to understand that important mission but it has also expanded to fill a much broader role.
MRA now provides significant educational programs for the marina owner and training opportunities for their management staff. Annually the MRA Educational Conference is held in various locations making training and networking convenient and affordable for everyone. The relationships created at these educational events continue to pay dividends throughout the years as these colleagues can be called on to assist with problems as they occur. 

The MRA helps the busy marina operator by providing:
A network of marina professionals possessing an extensive knowledge of the marine industry.

Annual Educational Conference covering topics pertinent to the industry.

Templates for environmental reports, license agreement, etc.

Timely information on regulatory issues coming down the pike.

Professional guidance to help you influence future regulations.

MRA newsletter with timely articles throughout the year.

A useful Internet site to market your marina to boaters.

A one stop shopping Products and Services search engine.

Current news through Social Networking on Facebook, LinkedIn and Twitter.
Joining MRA will provide you with a boatload of information and benefits that will continue to pay dividends throughout the year. Join with the other leading professional operators that have taken advantage of this opportunity.
MEMBERSHIP BENEFITS 
... Legislative Advocacy (California only) 
  ... Member Communications 
    ... Free Inclusion in the Website's Marina Database 
      ... Yearly Educational Conference & Trade Show 
          ... Industry Publications & Pamphlets 
            ... Industry Networking  
              ... Affiliation with other Industry Groups 
                ... Association-Endorsed Programs 
ADVOCACY
The Association has retained the services of an advocacy group, Platinum Advisors.  This company will assist the Association in evaluating legislation, primarily emanating from Sacramento but also on the national level.  Platinum Advisors is prepared to fight against, to ask for changes for or to support any legislation our Association deems appropriate.  Platinum Advisors will analyze the proposed legislation and will recommend a course of action  In addition, Platinum Advisors will play an integral role in helping plan and manage the annual California Boater's Congress in Sacramento.  Finally, Platinum Advisors will maintain a close relationship with the Department of Parks and the Division of Boating and Waterways to ensure that boating funds are re-invested in the programs that assist our industry and that DBW staff understand our needs as an industry.
This group, which is paid by you through dues, enables the Association to be comfortable in knowing that we have consummate professionals caring for our concerns, and assisting us to fight our fights when needed.
MRA MISSION STATEMENT 
The mission of the MRA is to provide a united voice in representing the interests of the boating industry, and to help educate and inform in all areas of recreational boating.
COMMUNICATIONS 
Nautical News – The Marine Recreation Association has designed three improved newsletter formats to provide better access to news, events and useful information to the marina industry. Of the twelve planned newsletters per year, eleven will be distributed via email and an "Annual Report and Review" magazine will be printed and distributed by regular mail. The email newsletters will include eight standard monthly newsletters with one or two "hot topics" for the month; as well as three "full-featured" newsletters with special articles on legal, legislative, human resources and marketing written by industry experts in their fields. To receive the email version, sign up at Join our Email List on the Nautical News page. All newsletters will be available on the MRA website. The once-per-year printed edition will take on an "annual report" role to encompass a synopsis of the MRA year in review and highlight the year's accomplishments. The yearbook will also recognize the accomplishments and contributions of our members and note the progress of MRA efforts in support of our industry. Facebook, Twitter and LinkedIn are the newest additions to MRA's website. Join today and get up-to-the-minute news!
EDUCATIONAL CONFERENCE & TRADE SHOW 
Each year the Association holds an Educational Conference and Trade Show in the fall. The Conference location is alternated between Northern and Southern California.

This two-day event includes keynote speakers, seminar workshops on current issues facing the industry, a legislative update from our advocates, and a marine trade show. 
MARINA MEMBERS 
The Association's members own and operate a wide variety of boating facilities on lakes, rivers and harbors in the Western States, which include Arizona, California, Idaho, Nevada, Utah, Washington and Hawaii, as well as Mexico, Canada, and Australia. 

These facilities serve the needs of a wide variety of boaters—from the fisherman using a small boat for a day of fishing to the larger private yachtsman. 

Some of our members operate lake or river facilities, including boat moorings and rentals, boat repairs, camp and picnic grounds, food and supply stores, restaurants and gas docks. 

Similarly, our members of saltwater marinas offer comparable services including dockage, boat sales and service, clubs and sailing associations, and food and supply stores. 
ACCOMPLISHMENTS 
Three California marina operators formed the Marine Recreation Association in 1971. They were brought together by common bonds: feeling the pinch of increasing governmental regulations, needing industry unity, and seeking adequate insurance protection. Since then, the MRA has blossomed to over 150 marina members. 
Past accomplishments of the MRA include the following:
Saving DBAW and keeping the private marina loan program intact and then improving on the private loan program. Defeating hundreds of new laws and regulations before they became laws that would have been very detrimental to the industry.

Hosting boating and marina tours for local legislators to educate and inform them on the industry and its challenges.

Establishing a California boating gateway website.

Obtained an exemption for marinas to continue the use of "single-walled" piping on the portion of a marina fueling system that is above-ground until appropriate products are developed.

Minimized the impacts of various efforts by the state and local agencies to rip-off the Harbor and Watercraft Revolving Fund. The fund that is supported by boaters for the boating programs offered by the California Department of Boating and Waterways.

Protected against efforts to eliminate the Boating and Waterways Commission.

Opposed and successfully stopped a bill to give unrestrained authority to the Department of Fish and Game to shut down boating in a given area if a particular plant was found.

Stopped the Statewide Marina Permit, a permit that would have cost each marina, with 10 slips or moorings, $250,000 annually.