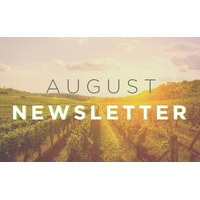 Dear MRA Members and Guests,
Labor Day signals the "official" end of summer; however, our region boasts excellent shoulder seasons with more relaxed, less- busy boating and fuss-free anchorages. This is the beauty of boating in the West, so encourage your boaters to get out and enjoy the dog days of summer.
I'm delighted to report that our 50th Annual Conference, October 18-20th, is less than eight weeks out; thank you to all of our trade members who have signed up for booth space and sponsorships! We will feature our sponsors on all of our social channels- like and follow us on Facebook, Instagram, and LinkedIn for a preview of what to expect to see on the trade floor this year in Santa Barbara.
We are hosting our first annual game night on Wednesday 19th, from 5 PM on the Plaza with our trade sponsors. This fun and interactive event will be a chance to unleash your competitive edge while enjoying libations and networking with your colleagues, and I can't wait to find out who the master of the games tables will be…
This year's programming includes a deep dive into wharfage contracts with Phil Weiss, and this usually is a breakout session with standing room only. If you have seen Phil present, you will understand why we extended the New Sample Wharfage Contract to a stand-alone session on Tuesday, the 18th. This is a must-attend session that will provide you with the tools to protect your business, and it's also highly entertaining. As a maritime attorney, Phil's war stories will leave you grateful that you have a solid foundation of a wharfage contract to shield you from bad actors.
On a separate topic, we will be calling for candidates for our 2022-2024 Board of Directors next month, if you have ideas, energy and would like to make a difference to our industry, please reach out to Mariann Timms timms@marina.org to nominate yourself!
I wish everyone a safe, fun, and successful Labor Day weekend!
A
HOW WILL STATE and FEDERAL LEGISLATION AFFECT YOUR MARINE OPERATIONS?
The
50
th
Annual MRA Educational Conference & Trade Show
, in partnership with the
California Association of Harbor Masters & Port Captains
will include an important update on pending and new legislation effecting the outdoor recreation and marine industries on Wednesday, October 19
th
, at 10:45
AM
, following the Conference opening ceremonies and keynote speaker.
Government and regulatory policies and legislation are critical business and operations planning considerations and are especially relevant to the MRA Conference Theme this year –
Creating a Sustainable Future.
The "California and National Legislative Updates" will be presented this year by a trio of legislative insiders. Beau Biller, Platinum Advisers, Lobbyist for the MRA, CAHMPC, and CYBA, with Jerry Desmond, Esq., Director of Government Relations at Recreational Boaters of California (RBOC) will present the California agenda, along with Mark Smith, Principal at Smith Policy Group and Lobbyist for the National Marine Manufacturer's Association (NMMA) who will focus on the national legislative agenda.
As usual, government regulation seems to be ramping-up across the marine industry, but there may be some up-side as well with new and enhanced government programs potentially benefiting recreational boating.
Beau Biller will follow the "Updates" presentation with a short session on "The Legislative Process" outlining how industry members and businesses can potentially affect legislative outcomes. Time will be allowed at the end for questions and comments from attendees.
This year's Conference, scheduled for October 18 – 20, 2022 at the Hilton Santa Barbara Beachfront Resort, will deliver a broad spectrum of industry experts and information focused on
Creating a Sustainable Future
covering key marine industry management, operations, and marketing strategies to improve guest service and customer satisfaction while meeting the challenges of regulatory compliance and optimum fiscal results. The Marine Trade Show will feature the latest technology, products and services from leading industry vendors and contractors focused on business growth and profitability.
SPECIAL PRE-CONFERENCE MARINA OPERATIONS SEMINARS SCHEDULED FOR 2022 MRA CONFERENCE
The
50
th
Annual MRA Educational Conference & Trade Show
scheduled for October 18 – 20, 2022 at the Hilton Santa Barbara Beachfront Resort in Santa Barbara, California, in partnership with the
California Association of Harbor Masters & Port Captains
will feature several Pre-Conference events including two special marina marketing and operations seminars scheduled for Tuesday, October 18
th
.
Part 1: Digital Sales Management,
will be presented by the dynamic duo of Alison Stripling and Ali Meharg from Sparg Marketing. Starting at 9:00 am, this session will be an interactive "Digital Marketing Management Workshop" providing attendees with the skills to effectively set-up, design, manage and optimize on-line marketing and digital infrastructure. In today's world, it's more important than ever to get your brand in front of customers who are constantly connected to the internet and their mobile devices.
Topics of support and discussion will include websites, social media, on-line listings and review platforms, digital newsletters, content design, understanding analytics and contact data, and more. Bring your laptops as this will be an interactive session designed to help participants effectively set-up and manage your digital infrastructure and leverage digital media to positively impact your business results.
The afternoon session,
Part 2: A Deep Dive in the MRA's New Sample Wharfage Contract"
will start after lunch, which is included in the two-session special seminar.
The MRA's General Counsel, Phil Weiss, a Certified Specialist in Admiralty and Maritime Law, will present and discuss a substantially updated comprehensive sample Wharfage Contract that will be available for exclusive use by MRA members.
Nearly all rights and remedies available to marina operations are controlled by Wharfage Contracts. As time and legal considerations evolve, Wharfage Contracts should be viewed as living, breathing documents and reviewed at least yearly to confirm they are accomplishing the intended purpose. Rules, regulations, and best management practices are critical considerations that will also be discussed.
To emphasize the importance of certain Wharfage Contract terms, Phil will weave into his presentation some "war stories" illustrating how well-drafted contracts can avoid or minimize the impact of situations caused by problem tenants. Plenty of time will be allowed for interaction and questions throughout this session.
The Special Seminar Fee is $110 / person, including both sessions and lunch. Registration is limited so register early to ensure your participation in this informative and important pre-conference event.
Registration and event information for the
DISCOVER BOATING + VICE TV LAUNCH DOCUMENTARY TO INSPIRE NexGen BOATERS
One of
Discover Boating
's strategic media partnerships as part of its 2022 national marketing campaign is with VICE TV, aimed at further amplifying the joy of boating among the industry's growth and emerging target audiences. As a leading network among 18-34 year olds, VICE TV reaches 65 million homes, helping Discover Boating invite the next generation to experience life on the water.
Running on VICE TV are two of Discover Boating's videos - '
Anthem'
and
'Hooked'
—as well as a custom short documentary connection to fishing aboard a personal watercraft.
"VICE brand partnerships and video productions resonate in youth culture because they tell stories through the lens of connection, culture and identity," said Kevin Williams, NMMA's vice president of marketing. "With more than three-quarters of our target audience looking for brands who engage with their audience through that very lens, partnering with VICE helps us build a connection between Discover Boating and what 'see you out here' can mean to the next generation of boaters through a familiar, authentic and human-centric voice across platforms and formats."
Additional Discover Boating strategic media partnerships this summer include
ESPN
and
Ebony Media
.
For more information on Discover Boating's media partnerships, please contact NMMA VP of Marketing, Kevin Williams at
kwilliams@nmma.org
.
With two months left in this water year (WY), California's federal and State water systems will undoubtedly endure and avoid irreparable harm, all things considered. This WY, at least relative to past years, has thankfully not led to calamitous water news. That being said, our thoughts and prayers are with the brave people of Kentucky!
Currently, total combined federal reservoir storage remains around 60% of normal which may surprise a lot of people ensconced in drought rhetoric.
As of yesterday, total water storage in federal reservoirs was approaching 4 million acre-feet (MAF) for the first time this WY and will likely drop below this threshold by early next week. The three largest California federal reservoirs, Shasta, Trinity, and New Melones are at 1,690, 0.667, and 0.716 MAF respectively or, 60, 45 and 54% of their 15-year averages, respectively. Oroville Reservoir is currently storing some 1.465 MAF, representing 73% of its 15-year average.
The outlier, once again is Folsom Reservoir. In fact, Folsom storage remains above 100% of its 15-year average for this time of year, a remarkable achievement given this current WY and the reservoir's unique position in terms of meeting o Bay-Delta water quality, endangered species, and export constraints! Even more remarkable is that Folsom Reservoir for much of the summer has been able to maintain releases notably above its long-term median (i.e., 3,500 cfs). The big change in system river flow, however, has been the significant reductions in Keswick Dam releases all summer. Releases into the Sacramento River have been around 4,500 cfs, well below the long-term average which has required accommodations from other reservoirs. Over the summer, these shortfalls have been made-up to the extent possible from elevated releases from Oroville and Folsom reservoirs.
Reservoir depletions have been substantial this month. Storage declines at Shasta, Trinity, New Melones, and Friant reservoirs have been 90,700 acre-feet (AF), 50,100 AF, 70,200 AF and 57,251 AF, respectively. As noted above, with its larger role in delta "balancing" this summer, Folsom Reservoir has been depleted by some 210,800 AF of storage through yesterday.
When examining the accumulated inflows to date, often viewed as a key indicator of hydrologic vitality, the key federal reservoirs have not suffered as bad as some might have thought. For example, unimpaired inflow-to-date for Shasta, Trinity, New Melones, Folsom and Millerton reservoirs as a percentage of their 15-year averages are 61, 48, 60, 71 and 61%, respectively. This, not surprisingly, is reflected in the precipitation-to-date which are 69, 61, 72, 98 and 60% of normal, respectively, for these same reservoirs. Exports have increased significantly over July, rising from 1,922 cfs at the beginning of the month to over 3,400 cfs yesterday. E/I ratio not surprising was 27% on Friday.
Barring any drastic unanticipated changes, California's federal/State reservoir systems for its two projects can endure the remaining months of this WY. The fall and early winter will represent a critical period to reestablish vital carryover depleted over these past 2-years.
Prepared by Robert Shibatani
Robert Shibatani, a physical hydrologist with over 35-years combined experience as an international expert witness on reservoir-operations, climate change hydrology, commercial flood damage litigation, and water supply development. He is Managing Partner for The SHIBATANI GROUP International, a division of The SHIBATANI GROUP Inc. and resides in Sacramento, California. robert@theshibatanigroup.com
STAKEHOLDER ANNUAL REPORT
Learn more about RBFF's achievements and check out our successful state initiatives in the newly-released Stakeholder Annual Report. From R3 grants and the Boat Registration Marketing Program to Mobile First Catch Centers and new digital content, the Report provides a comprehensive look at everything RBFF and our Take Me Fishing brand did to promote fishing and boating participation across the country.
CAPT. CARSON SHEVITZ BECOMES NEW OWNER OF TOWBOAT US VENTURA/CHANNEL ISLANDS
25-year-old takes helm of 24/7 on-water towing and assistance service for boaters

When you start working on the water at the tender age of 12, it doesn't take long to get a lot of boating experience under your belt. In middle school, Carson Shevitz began working at a local boat rental business, and by his senior year of high school, he had earned his captains license, allowing him to work during college summer breaks as a hired boat towing captain. At 19, he become the first (and only) intern hired by Capt. Paul Amaral of
TowBoatUS Ventura/TowBoatUS Channel Islands
, California. Graduating in 2020 with a business management degree, Capt. Shevitz knew what he wanted to do – go to work for Capt. Amaral towing boats.
Now, at age 25, Shevitz is the new owner of the 24/7 on-water boat towing and assistance company – as well as one of the youngest owners ever – in the nationwide TowBoatUS fleet.
Shevitz remembers his boat rental days watching TowBoatUS help boaters. "It was cool," he exclaims, describing how disabled boats were safely put back in their slip by TowBoatUS. Capt. Amaral, who started the business in 2003, will remain with the company. "Paul isn't going anywhere anytime soon," says Shevitz, smiling. "We joke that his name is often used as a verb around the harbor. He's been a great mentor and remains a very valuable team member. Together we serve the public."
While the company is not a first responder agency, both Shevitz and Amaral are NASBLA-certified in search and rescue, and the company has been involved in some high-profile cases, most recently
January's Hunga Tonga tsunami
. "We're honored to support the U.S. Coast Guard and first responders," said Shevitz. All of the company's captains are Coast Guard-licensed.
The company's four, 26- to 34-foot response vessels are easily recognized by their bright red hulls with "TowBoatUS" in white letters on each side and stationed just inside Ventura Harbor and at The Boat Yard in Channel Islands Harbor. The locations are part of nationwide network of more than 300 TowBoatUS ports, providing routine on-water assistance including towing, battery jumps, fuel drop-offs and soft ungroundings. Across the country, the towing service responds to around 90,000 requests for assistance each year.
Much like an auto club for recreational boat owners, Boat Owners Association of The United States (BoatUS) offers on-water
Unlimited Towing Memberships
for saltwater boaters and anglers for just $165 per year. Also included are more than 25 BoatUS benefits including discounts on transient slips and fuel, exclusive savings from national partners, a subscription to BoatUS Magazine, free DSC-VHF radio registration and more.
Unique to the company is an increased VHF radio voice communications range provided by 2,600-foot antenna "high site." Said Shevitz, "A lot of tows we provide are long-distance, frequently taking four- to six hours or more. The VHF high site helps us service our customers better in an area often without cellphone service."
Separate from BoatUS on-water towing services, the company offers boat salvage, environmental remediation, and dive services.
The fastest way to request assistance from TowBoatUS Ventura or TowBoatUS Channel Islands is to download the free
BoatUS App
, which connects boaters to the closest local towing captain. When out of cellular phone range, hail TowBoatUS at VHF radio channel 16.
Additionally, the port can be reached at 805-644-2762, or by phoning the BoatUS toll-free 24/7 Dispatch Center at 800-391-4869.
For more go to BoatUS.com/Towing or call 800-888-4869.
| | |
| --- | --- |
| Boat Owners Association of The United States (BoatUS) is the nation's leading advocacy, services and safety group for recreational boaters. We are the Boat Owners Auto Club™ and provide our more than 800,000 members with a wide array of helpful services, including 24-hour on-water towing that gets you safely home when your boat won't, jump-starts, fuel delivery, and soft ungroundings. The TowBoatUS towing fleet is North America's largest network of towing ports with more than 300 locations and over 600 red towing assistance vessels, responding to more than 90,000 requests for assistance each year. The BoatUS App makes it easy to summon water and road assistance 24/7 and can speed response times (BoatUS.com/App). For more information go to BoatUS.com/Towing. | |
NO END IN SIGHT FOR BOATING SEASON
65% Planning to Boat Labor Day Weekend, 80% Will Extend Season
With gas prices continuing to fall and the summer boating season coming to a close, more boaters are expected to take to the water this Labor Day holiday. Boat Owners Association of The United States (
BoatUS
), the nation's largest advocacy, services and safety group with more than 800,000 dues-paying members, is advising boaters to keep safety at the forefront of their boating activities.
According to an online survey of BoatUS members across the country, 65% of respondents plan on boating this Labor Day weekend. Almost 80% said they are welcoming lower gas prices and plan to extend their boating season into the fall.
"We know the Labor Day weekend is the unofficial end of summer, but for many boaters, the long weekend serves as a 'last blast' invitation to get out on the water, and we expect increased boating activity on lakes and coastal waterways," said John Condon, vice president of towing services for BoatUS. "Our survey also indicated that there's no end in sight for a lot of boaters as they are starting to take advantage of lower gas prices and extend their season into the fall. However, this is a great opportunity to get boaters to think about finishing their season with safety and preparedness in mind."
BoatUS typically receives more than 90,000 calls annually with the major boating holidays – Memorial Day, July Fourth and Labor Day – driving the most calls for assistance from members and non-members. The most common requests for on-water assistance from recreational boaters include some type of engine or mechanical breakdown, running aground in a shallow area, needing a jumpstart, running out of fuel, and needing a tow.
Capt. Richard Lenardson, owner of TowBoatUS in Grand Haven, Mich., and his team provide on-water assistance for boaters on Lake Michigan, are anticipating another busy holiday weekend this Labor Day and are communicating their safety message out to boaters now before the holiday rush picks up.
"I tell folks on the water all the time: 'you've got to treat the lake like an ocean,'" Lenardson said. "You never know what the waters and weather will do from one minute to the next, so preparation and safety are key." Lenardson urges all boaters to have reliable communications equipment such as VHF marine radio and not depend solely on cell coverage, which can be lost offshore.
Capt. Robert Estrada, owner of TowBoatUS Lake Lanier, Ga., expects boating activity on the lake to "triple" this Labor Day holiday and also urges boating safety fundamentals.
"Many people use checklists for their grocery shopping, so I tell boaters to use a checklist for boating," Estrada said. "U.S. Coast Guard-approved life jackets should always be first on your list – especially for children, followed by boating safety essentials like flares, fire extinguishers, working navigation lights, and inspected engines and fuel systems."
Estrada also recommends a designated sober boat operator is identified before leaving the dock.
Boat Owners Association of The United States (BoatUS) is the nation's leading advocacy, services and safety group for recreational boaters. We are the Boat Owners Auto Club™ and provide our more than 800,000 members with a wide array of helpful services, including 24-hour on-water towing that gets you safely home when your boat won't, jump-starts, fuel delivery, and soft ungroundings. The TowBoatUS towing fleet is North America's largest network of towing ports with more than 300 locations and over 600 red towing assistance vessels, responding to more than 90,000 requests for assistance each year. The BoatUS App makes it easy to summon water and road assistance 24/7 and can speed response times (BoatUS.com/App). For more information go to BoatUS.com/Towing.
DANA POINT HARBOR PARTNERS (DPHP) COMMENCE CONSTRUCTION
Bellingham Marine, the world's leading dock builder, pulls the first pile from the existing C Dock in the West Cove, signaling the long-awaited start of construction on the new marina in Dana Point Harbor. Over the next five years, the marina will be rebuilt in fifteen phases plus an additional two phases in the outer basin.
Joe Ueberroth and his partners, Scott Burnham and Bryon Ward are joined by Supervisor Lisa Bartlett and Mayor Joe Muller along with County, City and OC Parks staff for the pulling of the first pile, commencing the start of the marina's construction.
The aspiration to revitalize Dana Point Harbor has been in the works for over two decades. However, it has been through Supervisor Lisa Barrett's vision and commitment to a Private Public Partnership that has made the revitalization a reality over her eight-year term. "Our beloved harbor has served our community well for over fifty years. As we embark on the harbor revitalization, I am excited for all the improvements that are coming that will enhance the experience for all the citizens of greater Orange County as well as for visitors to our harbor from near and far," stated Supervisor Bartlett.
"As a partnership, we have been committed to having Dana Point Harbor set a new standard for marinas on the West Coast", said Bryon Ward, President of Burnham Ward Properties and Partner in DPHP. "We immediately embraced Bellingham Marine's concept of a non-ferrous dock system not only to enhance longevity, but to also reduce the number of pilings in the harbor. This method aligns with the partnerships' goal to create a more environmentally conscious Harbor, as it also eliminates the need for treated lumber."
"The new dock system will be enhanced in almost every aspect," said Joe Ueberroth, the founder of Bellwether Financial Group (Partner in DPHP) and the owner of Bellingham Marine. "The new design addresses both ADA accessibility and public access, the guest services will set a new standard for the West Coast, and the electrical and pump-out systems will meet the needs of boaters for generations to come."
Bellingham Marine conducted a pre-construction meeting with County and City officials and staff on Thursday describing phasing plans, building BMPs, and construction logistics. "The Bellingham Team will be a fixture in the harbor for the next five years," said Eric Noegel, General Manager of Bellingham's Southwest division, "and working for a client that is truly dedicated to the development of a marina that protects the environment while having the longevity to serve the community through its entire leasehold has been inspirational to our R&D, manufacturing, and installation teams."
Joe Ueberroth is joined by fellow Bellingham Team members after the pulling of the first pile.
DPHP has spent millions of dollars and countless hours behind the scenes over the last four years to get to this point where construction is visible in the harbor. "It is difficult for most people to imagine the heavy lifting that takes place during the years prior to commencing construction. We now enter a fun period where the installation teams go to work and the community can witness the transformation of the marina in its 15 phases while we continue to operate as the largest marina on the West Coast," stated Ueberroth.
Bellingham Marine is the world's leading turn-key design-build marina construction company. The company specializes in design, floating docks, platforms, and wave attenuation systems for marinas worldwide. Visit
www.bellingham-marine.com
for more information.
About Bellwether Financial Group
Bellwether Financial Group is an investment company focused on dynamic companies and iconic properties. Bellwether was founded by Joseph Ueberroth in 1997 with the purpose of investing capital with proven management teams and then working together to build successful companies. For more information, visit
www.bellwetherfinancialgroup.com
.
Dana Point Harbor Partners, LLC (DPHP), a collaboration created to operate and redevelop Dana Point Harbor in a P-3 partnership with the County of Orange, is made up of three "best in class" real estate development firms, each specializing in a unique product type. Burnham Ward Properties is responsible for stewarding the harbor's Commercial Core activities featuring the retail, restaurants, offices and other landside buildings, as well as all parkscape areas. Bellwether Financial Group guides the marina operations including the boat slips, boater facilities, dry boat storage, day-boat parking, guest slips, and launch ramp areas. R.D. Olson Development leads the hotel redevelopment of the harbor and currently operates the Dana Point Marina Inn.
The partnership is developing a master plan that connects the harbor's landside and waterside to become a singular cohesive waterfront experience. United by a love of the water and dedicated to preserving Dana Point Harbor's historical significance, the partnership is applying all areas of respective expertise to ensure every element of the harbor will be thoughtfully designed, redeveloped and managed to be reimagined into a world-class destination with historic roots and local charm.
With Marine Recreation Association being the largest professional organization of marina, boatyard, hospitality, and other marine industry owners and operators located throughout the western United States with additional members in Canada, Mexico, and Australia, our mission is to provide a united voice in representing the interests of the boating industry, and to help educate and inform in all areas of recreational boating. MRA would like to welcome the following companies to our association:
Marina Electrical Equipment
TO OUR MRA MEMBERS AND FUTURE MEMBERS
It's not too late to register for the 50
th
Annual MRA Educational Conference and Trade Show in partnership with CAHMPC on October 18 – 20, 2022 at the Hilton Santa Barbara Beachfront Resort. This year's theme is Creating a Sustainable Future. Information is available at:
https://marina.swoogo.com/conferenceandtradeshow
To our members, the website now requires an additional step when signing in. You will be prompted to provide confidential answers to questions before performing any other actions on the website. This will involve choosing four of nine possible questions to provide answers to. Once the questions and answers are set, you will then be able to proceed on the website as normal.
To our trade members, please send me your press releases on new products or services you might have. The Trade Member Highlight section is a free opportunity to advertise them! I am reaching out to all of you and asking you to send me a press release when you have a new product or service that you would like for us to highlight. There will be one each month and will be placed according to submission date. This is one more way for us to promote your support and dedication to the association. We would also like to be included in your list of press release recipients.
Many times the contact name for membership changes during the year and unless it is around renewal time, we may not be aware of the change. Please take a look at your profile and make sure to let us know if there are any changes in contact names, addresses, phone and fax numbers or email addresses so we can have the most up-to-date information for you. Also, if you do not have at least 1 logo and 1 photo (of your marina or product) please email them to
mra@marina.org
so they can be uploaded. You can now also add a YouTube video if you have one.
---