The Marine Recreation Association is a non-profit association that represents marina owners, boatyards, operators, and industry professionals throughout the Western U.S., Mexico, Hawaii and Australia.
The Association's mission is to provide a united voice in representing the interests of the boating and marine industries and to help educate and inform in all areas of recreational boating.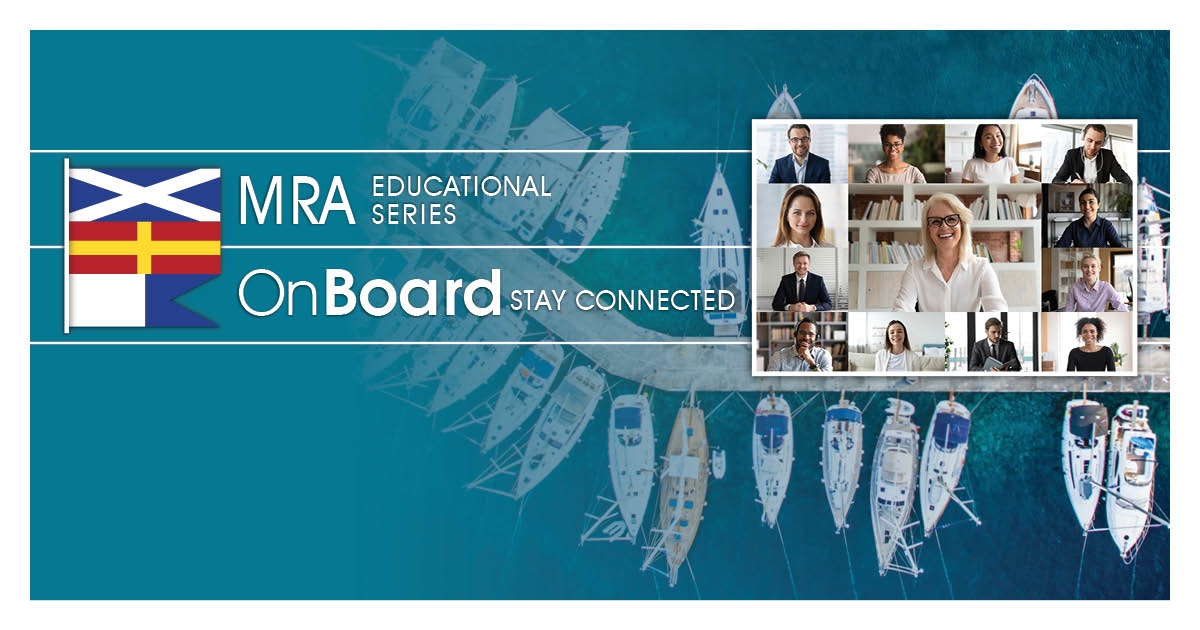 The MRA Educational Series will provide timely and important insight into key marine industry management, operations, regulatory, and marketing concerns in a fun, informative, and interactive online format. With more than 18 education topics planned for presentation through June 2021, the MRA Educational Series will cover a broad range of strategies for enhancing guest services, improving operations, meeting regulatory compliance, maximizing marketing, and optimizing fiscal results within the evolving COVID-19 environment.
Information on all of the

MRA Educational Series topics and schedules will be posted in the coming weeks and will be updated regularly.