MRA Marina Member Programs

HydroHoist, LLC College Scholarship -


HydroHoist, LLC announces a $1,000 college scholarship for employees and children of marina members in good standing with Marine Recreation Association (MRA). HydroHoist, LLC has been offering this same scholarship for over twenty years to members of other marine associations with great success and participation. "HydroHoist, LLC takes great pride in offering scholarships for organizations like MRA. We view this as having long-term benefit to the people that support us and our industry," said Mick Webber, President and CEO. This scholarship in the amount of $1,000 ($500.00 per semester) is good towards tuition and books. 

The application can be downloaded MRA Scholarship Application or be requested by email from mra@marina.org. Completed applications must be submitted by September 1, 2021. Additional details are outlined in the application.
---
Innovation Award -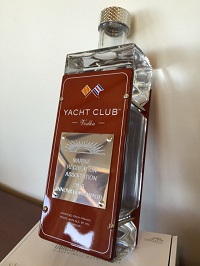 Submissions for the 2022 MRA Innovation Award are now being accepted by the Marine Recreation Association. This award honors advancements in the recreational marina and boatyard industry, recognizing companies, organizations and
individuals who have contributed technology and services in a way that materially affects the industry.
The award is applicable for new advancements, as well as historical advancements to honor contributions to the marine industry. 
Companies that provide products and/or services are all encouraged to apply. There can be up to four recipients of the award
based on nominations. The deadline for submissions is September 28, 2022. 
Here is the application link: entry forms for the MRA Innovation Award.
The MRA Innovation Award is a mahogany-clad custom blown glass vessel made in France. 
The chrome hardware and anchor cap are Belgian, and the nautically-inspired result is a
handsome addition to any display case, bar or yacht. The "Yacht Club Vodka" design is
based on the legendary boats of the Riviera and the look of the famous 1960's Riva "Aquarama". 
The vodka itself starts with gluten-free wheat milled in Northeastern France and spring water sourced from the French Alps. It's distilled five times and filtered through charcoal columns, and the result is a light, crisp tasting, gluten-free vodka with a hint of Elderflower at the finish. It's a trophy inside and outside worthy of MRA innovators!
The winner(s) will be announced during the Marine Recreation Association's 50th Annual Educational Conference and Trade Show in partnership with California Association of Harbor Masters and Port Captains, held October 18-20, 2022 at the Hilton Santa Barbara Beachfront Resort in Santa Barbara, CA.