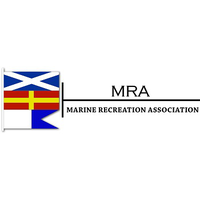 I hope everyone had a wonderful holiday season, and it was a welcome break to reset and prepare for the year ahead.
This year I have tasked myself with a couple of manageable New Year's resolutions, both personal and business goals. Have you set business or personal resolutions? There is still time. Determine your 2023 resolutions by looking for opportunities to improve inefficiencies. Are there process changes you can make to drive more results? Do you have a good balance of technology, sales, and marketing? Did something fall off your radar last year? What can you do to improve your customer's experience? The new year offers us an excellent opportunity to challenge ourselves.
I am delighted to report that our marquee events dates are set for 2023. The
California Boating Congress
is
April 11-12
, and MRA's
Annual Conference
will be
October 16-18
, mark your calendars; more information will be available to follow.
For our
Northern California Marinas
, the
annual slip survey
will be sent to you via email today; if you haven't received a copy of the survey by the end of the week, please request a copy from Mariann Timms timms@marina.org
7
th
Annual CALIFORNIA BOATING CONGRESS
Will Focus on Critical Boating & Regulatory Agenda
This year's CALIFORNIA BOATING CONGRESS is set for
April 11 & 12, 2023
at the Hyatt Regency Hotel in downtown Sacramento, kicking off with an evening Welcome Reception on the 11
th
and a full day of interaction with marine and boating industry regulators and California state legislators on the 12
th
.
is being co-hosted by the
MRA
and ten other boating related groups, including the
National Marine Manufacturers Association, California Marine Affairs and Navigation Conference, Boat U.S., Personal Watercraft Industry Association, California Delta Chambers & Visitors Bureau, Recreational Boaters of California, Sacramento Valley Marine Association, California Association of Harbor Masters & Port Captains, California Yacht Brokers Associations,
and the
Coastal Conservation Association of California.
After more than two years of COVID restrictions limiting our ability to interact with state legislators and regulators, this year's CBC will return to a more normal personal-interaction format, with informational seminars in the morning sessions and meetings with legislators in the afternoon, bringing together the marine industry and boating community to remind those powers-that-be of the importance and economic impact of the marine industry and recreational boating in California.
The afternoon sessions with a number of key legislators who have an interest in our issues are being set up now and will be held at the Hyatt Regency rather that at the State Legislature offices, which should help facilitate more effective interaction on marine industry and recreational boating issues.
Over the years, the
CALIFORNIA BOATING CONGRESS
has proven the value of communication between boaters, the marine industry, and California state legislators and regulators in effectively shaping future boating policy, funding, and regulation. In today's world this effort is even more important to positively impact the planning and policies that affect recreational boating and other marine concerns in the state.
The CBC webpage is being set up now on the
MRA
website
www.marina.org
and more information will be forthcoming as our conference planning continues. In the meantime, contact Mariann Timms at
MRA@marina.org
or (209) 334-0661 for additional information.
Safe Harbor Marinas has Acquired
Chula Vista Marina in Chula Vista, CA and
Marina Bay Yacht Harbor in Richmond, CA
Chula Vista Marina has just under 600 slips and can accommodate vessels up to 120 feet in length. Marina Bay Yacht Harbor has 850 slips and can accommodate boats up to the same length.
The new additions bring Safe Harbor's total wet and dry slip accommodations to approximately 50,000. The acquisitions increase Safe Harbor's Californian boating network to 11 locations, and Safe Harbor now owns and operates 134 marinas in 24 states and Puerto Rico.
"We are thrilled to welcome Chula Vista Marina and Marina Bay Yacht Harbor to Safe Harbor,"
said John Ray, Safe Harbor's Chief Transaction Officer.
"As the newest members of Safe Harbor, boaters at these locations are about to discover a whole new world of boating lifestyle has just opened to them."
About Safe Harbor Marinas
Safe Harbor is the largest owner and operator of marinas in the world. The company is dedicated to providing exceptional service and memorable experiences to the global boating community. For more visit:
https://shmarinas.com
CLEAN MARINE PROGRAM UPDATES
August through December 2022
NEW CERTIFICATIONS COMPLETED:
Catalina Yacht Anchorage, Marina del Rey
UPCOMING NEW CERTIFICATIONS:
Tahoe Keys, So Lake Tahoe, CA
Zephyr Cove, Zephyr Cove, NV
Elk Point Marina, Stateline, NV
Moccasin Point, La Grange, CA:
Closed due to low water
Lake Don Pedro, La Grange, CA
Pacific Corinthian Marina/Yacht Club, Oxnard
Kewalo Basin Harbor, Hawaii
Bay Front Marina, Morro Bay
Wayfarer Marina, Marina del Rey
Windward Yacht Center, Marina del Rey
Lime Saddle Marina, Oroville, CA
Lake Oroville, Oroville, CA
Safe Harbor Loch Lomond, San Rafael
Sheraton San Diego Marina
Marina Shipyard, Long Beach
Lake Chabot, Castro Valley, CA
Los Vaqueros Marina, Livermore, CA
RE-CERTIFICATIONS COMPLETED:
Clipper Yacht Harbor Marina, Marina del Rey
Cabrillo Beach Yacht Club, San Pedro, CA
Marina Bay Yacht Harbor, Richmond, CA
Shelter Island Marina, San Diego
Glen Cove Marina, Vallejo, CA
Bluewater Yacht Harbor, Sausalito, CA
Waves Marina, Marina del Rey
UPCOMING RE-CERTIFICATIONS:
Half Moon Marina, San Diego
Emery Cove Marina, Emeryville, CA
Ventura County Small Boat Marina
Loews Coronado Bay Marina Resort
Dangling Rope Marina, Page, AZ
Hall's Crossing Marina, Halls Crossing, UT
Bullfrog Marina, Bullfrog, UT
Secrets to Avoiding Disaster

Bill Yeargin is CEO of Correct Craft and the author of five books, including the best-seller Education of a CEO.

Why do some strong, successful companies with brilliant leaders go out of business? Blockbuster, Kodak, Kmart, Firestone, RCA, Sears, Borders,
RadioShack, Polaroid, Sports Authority, Nokia, Toys "R" Us, GM, Chrysler and many others were at one time financially strong, with very smart leadership. However, they all endured a similar fate: They either went out of business, filed for bankruptcy or became a shell of what they were.
If financially strong companies with smart leaders can go out of business, why would we be exempt from that fate? Of course, we are not exempt. Any leader reading this can fail spectacularly, no matter how strong or intelligent he or she is. Without the right mindset, we could one day be reading about you as an example of a leader who let a great company fail.
Since none of us wants that ending for ourselves or our companies, how can we avoid it? History teaches us two ways we can inoculate ourselves from failure.
Humility is perhaps the most critical mindset for a leader. Humility can be hard to embrace because leaders enjoy it when people laugh at their jokes, act happy when they walk into a room, and generally want to please them. It is easy for leaders to become prideful, but pride has repeatedly been the root of leadership destruction.
Tim Irwin explains this well in his book Derailed. Irwin looks at the careers of several "rock star" CEOs whose careers got off track (i.e., derailed). In each case, they were leaders who seemed to have the proverbial golden touch, but it all came crashing down. Irwin identifies multiple reasons for the downfall of these CEOs, but the root cause was pride.
Watch out when leaders believe they're intelligent, special or don't need outside input; those are early warning signs of a pride problem. These signs are indications that you are likely wrong and that there is probably a derailment on the way.
To avoid a pride-related derailment, we must first understand and acknowledge the power of pride to derail us. Second, we must consciously decide not to let pride become a problem. Third, we must be self-aware enough to know when we are being prideful. Fourth, we need to have people around us who will call it out when they see us acting with pride or hubris. And finally, we must be willing to humble ourselves when we recognize pride in ourselves or someone points it out.
In other words, we must be intentional about not letting pride derail us. Pride feels good, but we must be smart enough to see beyond it.
A well-known naturalist once said it is not the strong or the smart who survive. So who does survive? The adaptable.
Most leaders say that they don't mind change. What they really mean is that they don't mind change that they initiate. However, being willing to initiate change does not make a leader adaptable. Adaptability is determined by how leaders react to change, either occurring or coming.
Each company that I mentioned at the beginning of this article had the talent and resources to embrace and monetize the changes that eventually put them out of business. But they didn't because they could not adapt.
The reason most leaders cannot adapt to change is that they are trapped by their own thinking. Because of this, almost all significant change comes from the periphery, often from those with no previous experience in the industry they are disrupting. Those ensconced in their businesses cannot see beyond what they do and are usually unwilling to acknowledge an incoming tide of change until it is too late. This is the driving principle of Clayton Christensen's The Innovator's Dilemma.
Technological change is one area that will impact every industry. Increased computational power is driving technologies at a breakneck pace. These technologies are converging to drive new products and business models that we cannot imagine today. These new products and business models will likely put many organizations out of business, but that doesn't have to happen if we are intentionally adaptable. Without its leader embracing adaptability, there is little chance of the organization surviving long-term.
Adaptability begins with leaders acknowledging the need to be adaptable and that it may not come naturally, that they must work at it. Second, adaptability requires leaders to keep scanning the periphery for potential threats or ideas, even those that seem outlandish. Third, leaders must be willing to invest in new ideas that don't have a traditional return on investment, or at least be willing to collaborate with those on the periphery who might have crazy ideas. Fourth, leaders must understand and accept that concepts on the periphery can be high-risk, high-potential-return investments and be willing to accept that most of the ideas may not pay off — and that the ones that do pay off could be disruptive game-changers that ensure they stay in business.
Being adaptable is not just a best practice; it is a matter of survival.
Every leader wants to be successful, and no one wants to preside over the failure of their business. Business is complex, but there are two simple things any leader can do to ensure their business lasts the test of time. Those who embrace humility and adaptability significantly improve their odds of leading a healthy company for a long time. Indeed, it is a matter of survival.
Sailing Convention for Women Returns
West Coast's Premier Sailing Event for Women
Do you know the right way to heave a line?
It's one of the subjects on deck for this year's Sailing Convention for Women.
(credit: Sailing Convention for Women)
After a Covid hiatus the
Sailing Convention for Women
is back with full sails and expanded learning opportunities and slated for Saturday, April 1, 2023. Held at Bahia Corinthian Yacht Club in Corona Del Mar, California, the event marks the 33
rd
year offering beginning-to-experienced women sailors a chance to learn and enjoy camaraderie and fun through an all-day series of on-the-water instruction and shore-based workshops.
"The Convention gives women an opportunity to meet other women sailors, discuss options for cruising, racing and recreational sailing, and find out about women's sailing organizations in their area, as well as instructional programs available," described by founder and producer, Gail Hine. "We have something meaningful for everyone," one attendee claimed, "The energy level and networking opportunity at this convention is amazing!"
Boat Owners Association of The United States
BoatUS
has sponsored the event for nearly three decades.
Some of the workshop topics include Suddenly Singlehanded, Steer with the Sails, Intro to AIS, Avoid Mistakes & Mayhem, Prepare for Passage Making, Basic Navigation, and the ever-useful, Docking. Three levels of on-the-water sailing instruction are also offered.
The day begins at 8 a.m. and runs until 8 p.m., starting with a generous breakfast to fuel the sessions of morning instruction and workshops. A buffet lunch will launch sailors into an afternoon of continued learning opportunities, followed by a spirited happy hour. The evening is capped with dinner and guest speaker Marie Rogers, who in 2019, became the first black woman to serve as commodore at the historic Los Angeles Yacht Club, and likely one of the first to helm a major U.S. yacht club.
Rogers, who will share stories of inspiration and passion for sailing, is the
2021 BoatUS/NWSA Leadership in Women's Sailing Award honoree
and an avid racer. She completed the 50th Transpac and races today along the West Coast aboard Marie, a Nelson Marek 55, with her husband, Bill. Closer to home she's at the helm of her J-29, Rush Street.
Those interested in attending should mark their calendars for February 1 when convention registration opens at
sailingconventionforwomen.com
. A special early bird attendance for $250 will be available through February 28 and includes workshops, breakfast, lunch, dinner, souvenirs, raffle prize tickets and session handouts. Registration fees increase $20 each month through April 1. Prepaid registrations are required and for the best selection of classes women are urged to register early.
For more information on the convention,
About Boat Owners Association of The United States (BoatUS):
Celebrating more than 55 years, BoatUS is the nation's largest advocacy, services and safety group with more than 800,000 dues-paying members. BoatUS is the boat owners' voice on Capitol Hill, fighting for their rights. The TowBoatUS® fleet is available 24/7 to assist our members on the water when boats break down or run aground with some 600 vessels and 300-plus locations across North America, bringing our members safely back to the launch ramp, marina or dock. On the road, we are The Boat Owners Auto Club™, helping ensure roadside trailer and tow vehicle breakdowns won't slow you down. BoatUS offers GEICO boat insurance policies that give boat owners affordable, specialized coverage and the superior service they need. Award-winning BoatUS Magazine is the largest circulation recreational marine publication in the U.S. with engaging content that speaks to the passion for boat ownership, while our 501(c)(3) nonprofit BoatUS Foundation for Boating Safety and Clean Water offers the nation's only free online boating safety course and many other programs that keep boaters safe and our waters clean. Visit BoatUS.com.
Again Named on Entrepreneur's Franchise 500 List
Freedom Boat Club
, a division of Brunswick Corporation, has been recognized on the 2023 Top 500 Franchise List by Entrepreneur Magazine for the seventh consecutive year, ranking sixth in the recreational business category and 218
th
overall.
"We are honored to be recognized on Entrepreneur's Franchise 500 list as one of the top franchisors for the seventh consecutive year. This recognition demonstrates the strength of our brand, our continued growth, and our ability to democratize boating with a model that makes participation accessible to all," said Louis Chemi, Freedom Franchise Systems vice president. "This recognition is truly a testament to our dedicated team members, passionate franchisees, and our shared mission of making boating for everyone."
Entrepreneur analyzed more than 1,100 companies and scored them based on factors such as size and growth, company support, and financial strength and stability. Each franchise is given a cumulative score based on an analysis of more than 150 data points, and the 500 franchises with the highest cumulative scores become the Franchise 500 in ranking order.
Most recently, Freedom Boat Club surpassed more than 50,000 memberships and 80,000 members across its global footprint and
announced the Company has more than doubled in size
since it was acquired by Brunswick in 2019. Today, Freedom has more than 370 locations across North America and Europe, made up of both corporate locations and a continually growing network of franchise partners to expand boating participation through its convenient, shared-access model. Additionally, the company was recognized as a 2022 Top Franchise by Franchise Business Review.
"The past year underscores the extraordinary opportunities that the franchise industry presents for entrepreneurs of all levels," says Entrepreneur editor in chief Jason Feifer. "The companies named to our 44th annual Franchise 500 list represent some of the most innovative, creative, and trusted brands across many industries and highlight what it takes to build the kind of momentum that drives long-lasting success.
To view the full 2023 Franchise 500 List,
and to learn more about Freedom Boat Club
With Marine Recreation Association being the largest professional organization of marina, boatyard, hospitality, and other marine industry owners and operators located throughout the western United States with additional members in Canada, Mexico, and Australia, our mission is to provide a united voice in representing the interests of the boating industry, and to help educate and inform in all areas of recreational boating. MRA would like to welcome the following company to our association:
Bayside Park and Marine Center, LLC
"Save the Date"
for the
7
th
Annual California Boating Congress
that will take place on
August 11 & 12, 2023. The two-day event will begin with an evening reception, followed the next day by presentations, lunch and additional meetings with State Legislators. Planning is in the early stages and more information will be available in the next month.
Today I sent an email out to the Bay area marinas regarding the 2023 Slip Survey. The last time this survey was done was in 2019. The survey is being conducted in cooperation with the Northern California Ocean's Marina Recreation Association, the California Association of Harbor Masters & Port Captains and the San Francisco Bay Marina Manager's Group. If you did not receive the email, please email me at
mra@marina.org
and I will send you the survey form. Only those who participate will have access to the final survey results.
Our
FREE
Educational Series webinars are still available for viewing and can be accessed at:
To our trade members, please send me your press releases on new products or services you might have. The Trade Member Highlight section is a free opportunity to advertise them! I am reaching out to all of you and asking you to send me a press release when you have a new product or service that you would like for us to highlight. There will be one each month and will be placed according to submission date. This is one more way for us to promote your support and dedication to the association. We would also like to be included in your list of press release recipients.
Many times the contact name for membership changes during the year and unless it is around renewal time, we may not be aware of the change. Please take a look at your profile and make sure to let us know if there are any changes in contact names, addresses, phone and fax numbers or email addresses so we can have the most up-to-date information for you. Also, if you do not have at least 1 logo and 1 photo (of your marina or product) please email them to
mra@marina.org
so they can be uploaded. You can now also add a YouTube video if you have one.
---