The Marine Recreation Association's 49th Annual Educational Conference and Trade Show is scheduled for this October 11 – 13, 2021 at the spectacular Hilton La Jolla Torrey Pines in La Jolla, California, home to PGA golf tournaments, the Scripps Institution of Oceanography, and just twelve miles from the classic restaurants and entertainment of the Gaslamp Quarter and beautiful San Diego Bay.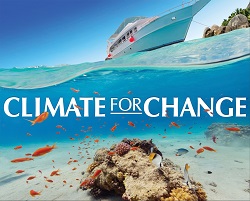 This year's Educational Conference will be co-hosted by the California Association of Harbor Masters and Port Captions, representing many state and municipal marinas in California, bringing together these two pivotal marine organizations with the Conference theme, Climate for Change, focused on coastal and inland climate change issues, enhancing guest services and customer satisfaction, improving operations and regulatory compliance, and optimizing fiscal results for private and municipal marinas.
With COVID 19 hopefully under control, special hotel rates are being offered from October 5th to the 17th, and attendees are invited to come early and stay late to enjoy the wonderful Southern California weather and amenities overlooking the white sand beaches and blue Pacific Ocean.
The Conference will feature seminars and round-table discussions covering key marine industry management, operations, and marketing concerns, along with an extensive Trade Show exhibiting the latest technology and engineering with a broad range of products and services from leading industry vendors and contractors focused on innovation, growth and profitability as the marine industry rebounds from the past year and evolves in today's rapidly changing world of new challenges and potential.
After a year of social distancing the Annual Educational Conference and Trade Show offers the perfect opportunity for marine industry professionals to meet, innovate, and share experiences and effective strategies dealing with the ever-evolving business environment.
10950 N Torrey Pines Rd, La Jolla, CA 92037, USA