Marine Recreation Association Regrets to Inform Everyone that Indeed California Boating Congress is CANCELLED!
Event Details
Please join us on March 31, 2020 for the 5th annual "California Boating Congress." This event is where the marine, boating and sportfishing community come to Sacramento to advocate on issues affecting this important part of our State's economy and culture. There will be industry and government leaders speaking in the morning and participants will have the chance to meet with their Legislators in the afternoon. Don't miss this opportunity to affect boating policy in California!"
Hyatt Regency | 1209 L St, Sacramento
Sacramento CA 95814
Rooms are available on Monday, March 30, 2020 for those of you who will be arriving early or plan to stay after the Welcome Reception. PLEASE make your reservations no later than Monday, March 9, 2020 as there are many events going on in Sacramento at this time.Reservations can be made, modified or canceled online at https://www.hyatt.com/en-US/group-booking/SACRA/G-CBC3 or by calling 888.233.14234. Please let them know that you are with the California Boating Congress
Room rates are $219 plus tax for
single or double occupancy
*To Avoid 1 Night Room and Tax Fee Cancel 48 hours Prior to Check In Time
Monday, March 30, 2020
5:30 PM - 7:00 PM - Opening Night Legislative Reception
Opening Night Legislative Reception Cocktails sponsored by:


Welcome Reception Hor D'oeuvres Sponsored by: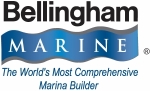 Tuesday, March 31, 2020
7:30 AM Registration Desk Opens
Registration Coffee sponsored by::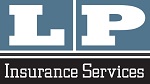 8:30 AM Welcome – Scott Robertson, President, MRA
Welcome to Sacramento
8:45 AM – 9:30 AM - Economic Impact of the Marine Industry and Boating in California
"The recreational boating and fishing industry is a major economic player in California, delivering $13 Billion in economic impact to the state each year. As one of the top 10 boating states in the U.S., recreational boating creates over 40,000 jobs in California and contributes over $2 Billion in GDP. Robert Newsome, Senior Vice President of Strategy, Engineering Standards & Membership for the National Marine Manufacturers Association (NMMA), will be discussing boating participation, sales trends and other elements of economic impact resulting from Californian's passion for boating and fishing."
Robert Newsome, Senior Vice President, Strategy, Engineering Standards & Membership, National Marine Manufacturers Association
Keynote Speaker Sponsored by:


9:30 – 10:00 AM - Recreational Fishing: Reforming Licensing Programs, Nevada's Success Story
Nevada's first thought when beginning its license simplification program was to ask the question "How can we better serve our customers?" Keeping the customers first, Nevada created a simplified system that was better understood by its current customers and more relevant in today's electronic society that the customers of the younger generations thrive in. By creating a transparent, automatic renewal system and transitioning from a license active through calendar year to one active 365 days from purchase, Nevada has optimized its way keeping existing customers and become more appealing for newer ones.
Jack Robb, Deputy Director, Nevada Department of Wildlife
10:00 AM -10:15 AM - Coffee Break
Coffee Break Coffee Sponsored by: Coffee Break Baked Goods Sponsored by: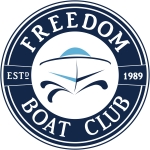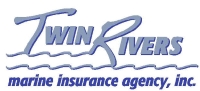 10:15 AM - 10:45 AM - CA Sales/Use Taxes – A Competitive Disadvantage?
As California's recreational boating industry faces economic challenges and competition from neighboring ports, states, regions and countries, the high cost of taxation looms large.
Middle and high income residents are fleeing the state for more reasonable tax environments. Boat and accessory manufacturers have all but disappeared, and now savvy states are reducing sales and use taxes for boats and yachts, drawing our boaters and their cash elsewhere, impacting our brokers & dealers, boatyards, chandleries, service providers, lenders, insurers, marinas, fuel docks, and a myriad of other businesses that rely on a robust recreational boating industry.
Can California compete? Can we bring the revenues and jobs back, and defend the ones we haven't lost yet? The CYBA has some ideas. Join us and share your thoughts.
Tony Faso, Owner, Delta Marine Yacht Center & Delta Marine Sales
Dean A. West, Owner, Dean A. West Marine Enterprises
10:45 AM – 11:15 AM - The Value of a Department of Recreation
Engage in the conversation about creating a new state department for boating and outdoor recreation. With the increasing importance of boating and outdoor recreation to Californians and our economy, our communities deserve a Department of Recreation that enhances the outdoor recreation experience.The independent, dedicated, sustainable, non-general fund sources of monies that boats and off-highway vehicles pay to the state can be dedicated to programs and services that grow recreation.
Kevin Ketchum, California Yacht Marina
Randy Short, President & CEO, Almar Management, Inc.
Jerry Desmond, Esq., Director of Government Relations, Recreational Boaters of California
Meeting Room Sponsored by: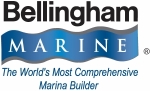 11:15 AM - 11:40 AM - Round Table with all Speakers
11:40 AM – 11:55 AM - Legislative Summary & Legislator Meeting Instructions - Beau Biller, Lobbyist, Platinum Advisors
Noon Lunch
1:30 PM – 4:30 PM - Meetings at the Capitol
CBC Staff will also schedule your meeting for you. Because some participants will be more comfortable in group meetings, CBC staff will be scheduling group meetings based on the districts represented by the participants that RSVP to attend. If you want CBC to schedule meetings with your representative you MUST RSVP BY FRIDAY, FEBRUARY 28, 2020. This is critical as there are many demands on the schedule of Legislators and it is very difficult to get a meeting last minute. If you are unable to RSVP by that date, you will need to schedule your own meeting.
Jerry Desmond, Esq.
Director of Government Relations
Recreational Boaters of California
www.RBOC.org
DESMOND & DESMOND LLC
925 L Street, Suite 260
Sacramento, CA 95814
916.441.4166 fax 916.441.3520
jerry@DesmondLobbyFirm.com
www.DesmondLobbyFirm.com

Jerry Desmond is the legislative advocate who serves as the Director of Government Affairs for Recreational Boaters of California [RBOC].
Jerry works with the RBOC President Dan Hodge and the board of directors to establish and implement a government affairs program that includes personal relationships in the State Capitol, active advocacy, and a strong grassroots program that enables the recreational boating community to be engaged and effective on the public policy issues that impact boating.
Since it was established by PICYA together with SCYA 51 years ago, RBOC has protected and enhanced boating interests on legislation and regulations that impact every aspect of boating. Recent RBOC efforts include:

Supporting the timely completion and publication of the legislative audit investigating BCDC's enforcement activities, adherence to its mission, funding and operational needs and structure. Opposing the California WaterFix that, as revised to one tunnel, would still significantly impede navigation and harm Delta recreation.

Urging the Governor to appoint a Deputy Director of DBW who has the vision, leadership, authority, oversight, accountability and transparency to ensure that boating programs and services are continued and enhanced.

Supporting legislation to provide that a sport fishing license is valid for 12 consecutive months, instead of a calendar year.

Tony Faso
Owner
Delta Marine Yacht Center
Delta Marine Sales
1302 W Fremont Street
Stockton, CA 95203
209.463.0384
tony@deltamarinesales.com
deltamarinesales.com

Tony lives in Stockton, Ca and has family throughout the great state of California. He enjoys spending time with his family on the water and playing sports. He has cruising experience up and down the West Coast from Glacier Bay, Alaska to Puerto Vallarta, Mexico. His other open-water adventures have taken him from Ft. Lauderdale, Florida to Mamaroneck, NY for a long family vacation.
Tony entered the yachting industry in 2002 by way of the repair and renovation market. After starting a one man operation renovating houseboats on the California Delta, his family purchased the neighboring Boat Yard and he has owned and operated both the sales and service side ever since.
Delta Marine Sales is a division of the Delta Marine Yacht Center and operates out of two locations in the Delta. They handle boats of all sizes and types, ranging from 18' Bass boats to 70' motor yachts up to 90' houseboats.
Tony has served on the Board of Directors for the California Yacht Brokers' Association for nearly 4 years and is a member of the MRA as well as ABYC and various other marine organizations.

Kevin Ketchum
California Yacht Marina
22905 Lockness Avenue
Torrance, CA 90501
310.534.8436 fax 310.534.8670
rkketchum@californiayachtmarina.com
californiayachtmarina.com

Mr. Ketchum is responsible for strategic planning, analysis and implementation associated with the acquisition, development, and management of a real estate portfolio which includes marina, self-storage, industrial, and office and retail properties. California Yacht Marina owns and operates five Southern California marinas with over 2,000 slips located in San Diego, Los Angeles, and Ventura counties. Kevin is also the immediate past president of the MRA.

Robert Newsome
Senior Vice President of Strategy, Engineering Standards & Membership
National Marine Manufacturers Association
231 S LaSalle St, Suite 2050
Chicago, IL 60604
312.946.6275
rnewsome@nmma.org
nmma.org

Robert Newsome is the Senior Vice President of Strategy, Engineering Standards & Membership for the National Marine Manufacturers Association (NMMA), responsible the development and implementation of organizational strategies to support the recreational marine industry, overall membership activities, the Marine Industry Customer Satisfaction Index (CSI) program, and product certification (NMMA Certified) programs for boats, yachts, PWC and boat trailers.
Robert serves on the Board of Directors of the National Safe Boating Council and the Technical Board of the American Boat & Yacht Council (ABYC), and represents the marine industry in standards development and technical issues through numerous technical committees of ABYC, the Society of Automotive Engineers (SAE), and the International Organization for Standardization (ISO),
Robert has authored and presented on numerous industry, safety and technical topics prevalent to today's recreational marine industry and boater safety, and additionally serves as a spokesperson for the Discover Boating program. He holds a Bachelor of Science degree from Bradley University, and a Master of Business Administration degree from the University of Notre Dame.
Robert is an avid power boater, fisherman and a life-long sailor on Lake Michigan and the lakes of the Midwest.

Jack Robb
Deputy Director of the Nevada Department of Wildlife
6980 Sierra Center Parkway, Suite 120
Reno, NV 89511
jrobb@ndow.org
www.ndow.org

Jack Robb has served as the Deputy Director of Resource Management for the Nevada Department of Wildlife (NDOW) from 2014 to present. Prior to working as an employee of the Department, Robb served as a Commissioner on the Nevada Board of Wildlife Commission for six years and was Chairmen of the Nevada Wildlife Commission 2012-2014.
Robb's lifelong passion is being outdoors fishing, boating and hunting. Those passions led to becoming a board member of Nevada Bighorn's Unlimited and sitting on Nevada Wildlife Commission Committees prior to be appointed to the Wildlife Commission.
Robb spent most of his professional career specializing in utility metering and billing. Learning as both a utility employee and then owning a private company contracting to utilities, Robb recognized how customer service can represent the mission and values of you or your company. The importance of customer service speaks for itself in the ways a good customer reference helps your mission stand out and provide a competitive advantage to acquire and retain customers.

Randy Short
President & CEO
Almar Management Inc.
805.443.2103
rshort@almar.com
www.almar.com

Randy was appointed to the Boating and Waterways Commission, by Governor Brown, in 2014. He was the Chairman of the Commission until 2019 when his term expired. Randy has been the President/CEO and a principle with Almar Management Inc. and Almar Marinas for 18 years. He has designed, developed, constructed and managed marinas of all sizes both domestically and internationally for more than 30 years. The many projects include the renowned Marina Cabo San Lucas in Mexico and the beautiful Ko Olina Marina in Hawaii just to name a few. He is a past president of MRA and many other professional organizations.

Dean A. West
Owner
Dean A. West Marine Enterprises
1810 Hidden Oaks Court
Rancho San Diego, CA 92019
619.417.9378 fax 619.447.8655
CAyachting@yahoo.com

DEAN A. WEST has been in yacht sales since 1980, beginning as a salesman on Shelter Island in San Diego, then spending 20 years with THE CROW'S NEST- San Diego, before leaving to start his own company, DEAN A. WEST MARINE ENTERPRISES. In 2006 he joined with the international brokerage firm of MERRILL-STEVENS YACHTS to assist them in opening a California office, then moved on to assume the position of Chief Operating Officer for Honor Marine Electronics, a diverse electronics firm servicing the yacht, commercial, fishing and military markets. Today Dean focuses exclusively on his yacht brokerage business, representing buyers and sellers, managing client's boats, and offering consulting services on new construction, chartering, rebuild/renovation, expert testimony, and marine insurance. Dean has conducted new boat and brokerage boat transactions throughout the US, as well as Mexico and Canada.
Over the years Dean has not only sold, but built boats, captained boats, and cruised the Pacific, Caribbean, East Coast and the Great Lakes.
Dean has been a member of the CYBA since 1993, serving as President in 1996. He is currently the Chairman of the Ethics & Boat Shows Committees, and serves on the Arbitration and Internet/Media committees.
Dean was among the first California yacht brokers to attain Certified Professional Yacht Broker (CPYB) status, and has served on the Certification Advisory Council of the CPYB and on the Board of Directors of the International Yacht Council (IYC). He was a Founding Member of the San Diego Superyacht Association (SDSA), and served on their first Board of Directors. He frequently serves on speaker's panels for the United States Superyacht Association (USSA). Representing the CYBA, he is the designated representative to the American Boating Congress, held yearly in Washington, DC.
Dean greatest honor as a yacht broker was in 2002 when he was awarded the Merle B. Parke Merit Award, the highest honor bestowed on a California broker by the CYBA.
Dean resides in San Diego.
Hyatt Regency Sacramento | 1209 L Street, Sacramento, CA. 95814, USA