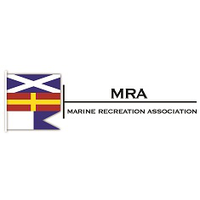 Dear MRA Members and Guests,
Did you know that this will be the 50th Anniversary of our annual conference this year? This milestone event will be held at the beautiful Santa Barbara Beachfront Resort from October 18-20th. The planning and preparation for the event are well underway, and I am delighted to share that the content will be relevant, exciting, and a must-attend.
This year we have shaken up the programming, and I am happy to announce that maritime attorney, Phil Weiss, will be offering a three-hour session on wharfage contracts and how to protect your business with these critical documents- make sure you catch Phil on Tuesday, October 18th.
Also new this year is a three-hour session with Sparq Marketing's CEO, Alison Stripling. Alison and the team will be covering digital sales management and how to connect and retain new and existing boaters in the digital world. So, bring your laptops and roll up your sleeves for this highly interactive session on Tuesday, October 18th.
We are delighted to announce that our keynote speaker will be Frank Hugelmeyer, CEO of the National Marine Manufacturers Association, you can't miss his session that will tie into our conference theme: Creating a Sustainable Future.
Early Registration ends on August 1st
, so don't forget to sign up now to take advantage of the discounted rate, and I'll see you in Santa Barbara!
FRANK HUGELMEYER, PRESIDENT, NMMA, TO PRESENT KEYNOTE SPEECH AT MRA EDUCATIONAL CONFERENCE
The
50th Annual MRA Educational Conference & Trade Show
scheduled for October 18 – 20, 2022 at the Hilton Santa Barbara Beachfront Resort in Santa Barbara, California, in partnership with the
California Association of Harbor Masters & Port Captains
, will again bring together two pivotal marine industry organizations focused on enhancing our industry growth and operations in the future.
The 2022 Conference theme will be
"Creating a Sustainable Future"
, reflecting the marine industry's progression into a new world of possibilities and potential, and directing our passion and people to pursue shared purposes and successfully navigate the challenges ahead.
In keeping with that theme, this year's Conference is very honored to welcome Frank Hugelmeyer, President of the National Marine Manufacturers Association, as our Keynote Speaker on Wednesday October 19th at 9:15 AM, following the opening of the day's Conference events.
Prior to joining NMMA in 2019, Mr. Hugelmeyer was President at the RV Industry Association and Go RVing. He has more than 30 years of senior executive experience in the global sporting goods and outdoor recreation sectors and has worked as the chief executive at three of America's most influential outdoor trade associations and as an executive for several leading manufacturers.
As board chair and a founding member of the Outdoor Recreation Roundtable, a Washington D.C.-based coalition of 37 leading outdoor recreation trade organizations, he's at the forefront of national and state advocacy efforts to promote and grow America's outdoor recreation economy. His unique knowledge and perspective in the outdoor recreation, RV/camping, and marine industries is sure to prove very interesting and valuable for Conference attendees.
The
50th Anniversary MRA Educational Conference & Trade Show
will feature a broad prospectus of industry experts and information covering key industry management, operations, and marketing concerns, focused on improving guest services and operations while optimizing fiscal results. The marine Trade Show will feature the latest technology, products, and services from leading industry vendors and contractors focused on innovation, growth, and profitability as the marine industry evolves in today's rapidly changing world.
The 3-day event will provide the ideal opportunity for all attendees to network with other industry professionals and share sustainable strategies for effectively handling an ever-evolving business environment.
Registration and event information for the 2022 MRA Educational Conference & Trade Show, in partnership with CAHMPC, is available now on the MRA website at
www.marina.org
and on the CAHMPC website at
www.harbormaster.org
Submissions for the 2022

MRA Innovation Award

are now being accepted by the Marine Recreation Association. This award honors advancements in the recreational marina and boatyard industry, recognizing companies, organizations and individuals who have contributed technology and services in a way that materially affects the industry.

The award is applicable for new advancements, as well as historical advancements to honor contributions to the marine industry. Companies that provide products and/or services are all encouraged to apply. There can be up to four recipients of the award based on nominations. The deadline for submissions is September 28, 2022.

Here is the application link:

entry forms

for the MRA Innovation Award.
The
MRA Innovation Award
is a mahogany-clad custom blown glass vessel made in France. The chrome hardware and anchor cap are Belgian, and the nautically-inspired result is a handsome addition to any display case, bar or yacht. The "Yacht Club Vodka" design is based on the legendary boats of the Riviera and the look of the famous 1960's Riva
"Aquarama".
The vodka itself starts with gluten-free wheat milled in Northeastern France and spring water sourced from the French Alps. It's distilled five times and filtered through charcoal columns, and the result is a light, crisp tasting, gluten-free vodka with a hint of Elderflower at the finish. It's a trophy inside and outside worthy of MRA innovators!
The winner(s) will be announced during the Marine Recreation Association's 50th Annual Educational Conference and Trade Show in partnership with California Association of Harbor Masters and Port Captains, held October 18-20, 2022 at the Hilton Santa Barbara Beachfront Resort in Santa Barbara, California.
Boating Community Recommendations
By Beau Biller, MRA's Lobbyist, Platinum Advisors
Last year at the Annual MRA conference, the California Dept. of Boating and Waterways conducted an official workshop to hear from us about many issues we had communicated in writing over the years. The Division opted to create Ad Hoc committees chaired by appointed members of the Commission and staffed by DBAW to receive stakeholder input over a series of meetings. The committees included Alternative Funding Sources, Revenue Generation and Program Development. List of Ad Hoc Committees
(updated December 2021)
.
On July 14, 2022 the stakeholders penned a letter to Director Quintero summarizing our collective perspective on the proceedings and requesting a meeting with the Director and DBAW staff.
Co-signors of the letter include:
California Association of Harbor Masters and Port Captains
California Yacht Brokers Association
Marine Recreation Association
National Marine Manufacturers Association
Pacific Inter-Club Yacht Association
Recreational Boaters of California
Southern California Yachting Association
The entire letter can be viewed
here
, but includes our position on: Report on Economic Impact of Recreational Boating, aquatic invasive species expenses, abandoned and derelict vessels, Loans and Grants programs, fee administration, motor vehicle fuel taxes attributable to recreational boaters to the HWRF, equity in Beach Erosion grants and more.
Although there were over a dozen workshops and participation ebbed and flowed, I was impressed with the Chair's direction to staff to research issues and make them available publicly on their website
Commission
Meetings (ca.gov)
. I encourage all of you that haven't already to review the work product of the Ad Hoc Committees and DBAW staff research – and please participate! This has been the venue to put change in motion.
in 2021, but Safety Education Remains Critical
Recreational Boating Statistics Released
With the pandemic putting more people than ever on the water and consequent rise in boating accidents and fatalities, there's some better news in the newly released 2021 U.S. Coast Guard Recreational Boating Statistics.
The latest Coast Guard report shows double-digit declines year-over-year across the board in the main boating safety indicators: Boating accidents dropped 15.7%, injuries decreased 17.2%, and fatalities dropped 14.2%. The 2021 fatality rate decreased to 5.5 deaths per 100,000 registered recreational vessels, a 15.4% reduction from 6.5 deaths per 100,000 in 2020.
"The new report shows a dramatic decrease in injuries and fatalities, more than I can recall in recent memory," said BoatUS Foundation for Boating Safety and Clean Water president Chris Edmonston. "However, even with Covid restrictions lifted and boating no longer one of the few ways to recreate with the family, operator inexperience remains one of the top risk factors contributing to accidents." Operator inattention, improper lookout, machinery failure and excessive speed round out the list.
"The need to focus on these five boating safety basics and the continued need for boating safety education has not changed," added Edmonston.
The BoatUS Foundation offers the only free online boating safety course accepted by boating license agencies in 36 states. Courses are also NASBLA-approved and recognized by the U.S. Coast Guard. The Foundation also offers On-Water Powerboat Training at 15 locations from Maine to Florida and Southern California.
What's influencing these latest boating safety numbers? "We're unsure if this latest data is an anomaly or a trend, but we believe the increasing number of states requiring mandatory boating safety education, as well as states requiring education for a greater portion of their boating citizens, is having a positive effect," said Edmonston. He also notes, however, that paddlecraft operators remain a concern, as they typically don't have any requirements for education before hitting the water. Where the data was known, 2021 statistics show that 15% of deaths were attributed to kayaks — unchanged from the year prior.
About the BoatUS Foundation for Boating Safety and Clean Water:
The BoatUS Foundation for Boating Safety and Clean Water is a national leader promoting safe, clean and responsible boating. Funded primarily by donations from the more than 800,000 members of Boat Owners Association of The United States (BoatUS), the nonprofit provides innovative educational outreach directly to boaters and anglers with the aim of reducing accidents and fatalities, increasing stewardship of America's waterways and keeping boating safe for all. A range of safe and clean boating courses – including the nation's largest free online boating safety course – can be found at BoatUS.org/Courses.
Marine Recreation Association
Promotional Code for 10% off
:
MRA10
Expires August 15, 2022
Ben Villalobos, Co-Creator/Exec Producer, 323-400-7621 (cell) Ben@CatalinaComedyIsland.com
SEPTEMBER 9
th
& 10
th
2022
First annual comedy event on Catalina Island.
AVALON, CALIF. (June 2022)
–An island escape just 22 miles off the coast of Southern California, Catalina Island feels a world away from the hustle and bustle of the mainland. Its warm climate, beautiful blue waters, green mountains and quaint towns on the hillside give it a Mediterranean vibe that doesn't require the long international flight. Travelers can stroll along the streets of Avalon for shopping at more than 25 boutique shops, lounge by the beach with cocktails, joy ride through the town in golf carts (the preferred mode of transportation for locals), and enjoy beachfront dining at one of the many local eateries. From historic hotels to luxury suites and quaint neighborhood inns, the island has no shortage of accommodations.".
Catalina Comedy Island Ltd. is pleased to announce the first annual Comedy Island!
Catalina Comedy Island: September 9-10
From the creators of the legendary
Original Catalina Wine Mixer
comes the first-ever
Catalina Comedy Island
– a two-night event featuring some of the biggest names in comedy.
Hosted at the iconic Catalina Island Casino, headliners include Dana Carvey & Sons on Saturday, September 10, and Jeff Ross, Dave Attel and Michelle Wolf on Friday September 9. Tickets start at $165 and grant entry to both nights of the event, with two different show times available including an early show at 6 p.m. and a late show at 9 p.m.
A focal point of entertainment and culture since it opened in 1929, the Casino offers and exceptional backdrop for this truly unique weekend of high-class comedy. For more information or to purchase tickets, visit the website
here

Boaters, whale watchers and ocean enthusiasts download the
free Whale Alert app.
This easy-to-use app (using NOAA nautical maps), will allow you to instantly report whale sightings and navigate heavily trafficked whale alert areas. All data from reported sightings saves whales by alerting rescue teams to injured or entangled whale locations and helps prevents ship strikes. @savingsoceanswildlife
whalealert.org
Photo:Breaching Humpback Whale, Avila Bay, San Luis Obispo County
Port of LA Wilmington Waterfront Promenade
Tucked away deep within the Port of Los Angeles lies the Wilmington waterfront. Previously inaccessible to the public, this very industrial area serving the Port's activities was underutilized. As part of the Port of Los Angeles' $71 million project to develop the historic Wilmington waterfront, Bellingham Marine supplied the new transient dock, a prominent feature linking the water to the land. Bellingham designed and manufactured a durable, state-of-the-art 120-foot long concrete floating dock, and acted as a consultant on-site during installation.
This project is creating more public access space to connect residents and visitors to the 1,300 linear feet of waterfront being developed. Historically, the waterfront has been inaccessible, and this industrial space had little to offer beyond the busy port's activities. In conjunction with the San Pedro waterfront revitalization, The Port of LA is creating access to an amenity that has never been offered to residents who lived in such close proximity to the waterfront. Creating a destination that exists just steps away sounds simple, but it's a project decades in the making. The brand new 15' wide floating concrete dock from Bellingham Marine physically creates the public connection between land and water, something this community has long been lacking.
Bellingham Marine's match-cast post-tensioned concrete Unifloat® dock consists of twelve 10' match-cast float sections, which lock together during installation and are designed for exceptional stability in heavy wave environments, such as the busiest container port in North America. This dock will last for decades to come, welcoming transient boaters the land, and welcoming residents to the water, for the first time directly from their own community.
The Wilmington waterfront promenade project broke ground in November 2020, and with construction about halfway complete, is expected to be completed in early 2023.
Don't forget to REGISTER by August 1, 2022 and
SAVE for the 50
th
Annual MRA Educational Conference and Trade Show in partnership with CAHMPC on
October 18 – 20, 2022
at the Hilton
Santa Barbara Beachfront Resort. This year's theme
is
Creating a Sustainable Future
.
To our members, the website now requires an additional step when signing in. You will be prompted to provide confidential answers to questions before performing any other actions on the website. This will involve choosing four of nine possible questions to provide answers to. Once the questions and answers are set, you will then be able to proceed on the website as normal.
To our trade members, please send me your press releases on new products or services you might have.
The Trade Member Highlight section is a free opportunity to advertise them!
I am reaching out to all of you and asking you to send me a press release when you have a new product or service that you would like for us to highlight. There will be one each month and will be placed according to submission date. This is one more way for us to promote your support and dedication to the association. We would also like to be included in your list of press release recipients.
Many times the contact name for membership changes during the year and unless it is around renewal time, we may not be aware of the change. Please take a look at your profile and make sure to let us know if there are any changes in contact names, addresses, phone and fax numbers or email addresses so we can have the most up-to-date information for you. Also, if you do not have at least 1 logo and 1 photo (of your marina or product) please email them to
mra@marina.org
so they can be uploaded. You can now also add a YouTube video if you have one.
---