Dear MRA Members and Friends;
The Fourth of July is in our rearview mirror and we are squarely in summer. My first Fourth at my new home, the Channel Islands Harbor, was a wonderful celebration, and it underscores the fact that we live in one of the best areas of the best country in the world. While the street parade, boat parade, market and fair, and of course the great fireworks show were all festive and fun, it was the sense of patriotism that really hit home for me. With all of the divisiveness in the country nowadays, it seems to me that we should all get together and push the make the USA even greater than it is today.
For the past year, my focus has been on the oceanfront, as I am now back in that sector of the industry. My thoughts, however, have not ventured too far from the inland waterways, which count on business in the summer months to carry the entire year. I have queried some of our owners/operators and found that it has been a great year so far, which is wonderful news for our inland partners. From what I am hearing, the water levels are great, the weather has been wonderful, and gas prices are staying down. In addition, despite the political ridiculousness, people in general are feeling pretty good about life which always bodes well for vacations and general spending of discretionary funds for outdoor recreation.
Finally, we are about three months from our 48th Annual Educational Conference and Trade Show in San Diego. As a reminder, the dates are October 21-23 at the beautiful Hilton La Jolla Torrey Pines Resort. We continue to put the final touches on the conference, and it is shaping up as a very exciting event. I highly recommend that you participate in one of the Monday events, either the golf tournament at the beautiful Torrey Pines course or the marina and boatyard tour. I have cleaned up my clubs, and while they look good, my swing does not - thankfully I still have time to practice. Of course, we are again offering the Introduction to Basic Marina Operations series, which is a wonderful training opportunity for individuals new to the industry. I hope to see you in San Diego.
As always, may you have great navigating into the future.
Mark
Submissions for the 2019 MRA Innovation Award are now being accepted by the Marine Recreation Association.

3 Simple Ways to Reduce Plastic Waste and Pollution When Boating
From the BoatUS Foundation for Boating Safety and Clean Water
Each year, an estimated 18 billion pounds of plastic is dumped into our oceans from coastal regions. According to a study by the World Economic Forum, at the current rate of pollution, there will be more plastics than fish, by weight, in the ocean by 2050. To help reverse this trend, here are three tips from the nonprofit BoatUS Foundation for Boating Safety and Clean Water to help boaters reduce plastic waste and pollution while on the water.
Pack for the boat trip: Microplastics are very small pieces of plastic, less than 5mm in size, that are the result of larger plastic products partially decomposing from sunlight, heat and wave action. While we haven't seen the full effects on humans consuming fish and other marine species contaminated with microplastics, studies show that ingested microplastics can seriously damage marine organisms. One of the simplest ways to reduce plastics aboard your boat is to fill up and carry aboard (or stash in a cooler) an insulated container that can hold enough cold water for the day instead of buying individual bottles. Invest in a set of non-breakable plates, cutlery, and food and drink containers to limit single-use plastics aboard. These efforts won't break the bank, don't take a lot of extra effort, and can pay big dividends for boaters and the environment in the long-term.
Get your crew involved: Before heading out, provide your crew with a pre-departure briefing and remind them not to put anything overboard. Boats are notoriously windy places, and popular, crowded summer anchorages are particularly prone to wind-driven pollution. When underway, secure possessions as well as any trash below deck or in a storage container. If anything is lost overboard, or if you come across plastic pollution such as a deflated birthday balloon, and conditions permit, it may be a good opportunity - and good practice - for the captain and crew to safely conduct a man-overboard drill to retrieve the item.
Recycle: If your family gets you a fishfinder, a pair of shiny, new boat fenders, or a new boat doodad for your birthday or other event, thank them profusely but unwrap the gift at home and recycle the gift's packaging if possible. If your marina or boat club doesn't have a recycling program for plastics and other recyclables, ask about starting one. Ensure all your boating guests know where recyclables go. When fishing, do your best to retrieve fishing line snags, and when respooling, recycle the old line instead of throwing it in the trash.
About the BoatUS Foundation for Boating Safety and Clean Water:
The BoatUS Foundation for Boating Safety and Clean Water is a national leader promoting safe, clean and responsible boating. Funded primarily by donations from the more than half-million members of Boat Owners Association of The United States (BoatUS), the nonprofit provides innovative educational outreach directly to boaters and anglers with the aim of reducing accidents and fatalities, increasing stewardship of America's waterways and keeping boating safe for all. A range of boating safety courses - including 36 Free State courses - can be found at BoatUS.org/Courses.
Tiger Dock Completes Phase 2 of Renovations on Lake Don Pedro
Tiger Docks has completed its second phase of renovations at Lake Don Pedro Marina in LaGrange, California. The 43 year old marina, which was purchased by Suntex in 2017, sits in the Sierra Nevada foothills. With nearly 13,000 acres of water, the marina sees plenty of boating activists. In an effort to keep up with boaters needs, they wanted to add a new rental dock, replace more of the existing marina slips to accommodate larger boats, and update the infrastructure. Construction on phase one was completed by Tiger Docks last spring and consisted of replacing B-Dock with a new 56 slip section and a new floating ADA walkway. This second phase will add 60 new rental slips by installing a 453' A-Dock that will have forty 12' x 24' slips, and twenty 12' x 26' slips. Since house boat rentals are extremely popular on Lake Don Pedro, Suntex wanted Tiger Docks to design a new rental dock for their boat club to accommodate their house boat fleet as well as a variety of other rentals. This rental dock is a two hundred thirty-seven foot finger that includes uncovered double slips on one side for the larger house boats. The other side has over seven thousand square foot of covered dock section to dock a variety of rental boats. This makes it much easier for clients and staff alike to access the fleet and keep things organized to one area.
To further assist the marina the power pedestals of choice were HyPower's PowerPort and EnergyMate. The MarineSynch remote utility monitoring system, or RUM system, was installed in most units. Director of HyPower Sales, Eric Farley, explains "With the changing power need for boats, an increase in transient traffic, and the power needs on the boat rental dock, our system gives the marina the ability to get the right power where they need it, when they need it. This is not only an advantage in the market place but will also reduce their operating costs."
Tiger Docks COO Nick Davis was onsite to oversee all construction during phase two. Nick shared "The biggest challenge on the project was working around the existing anchoring system with a water depth of over 100' deep, while integrating all the new anchors in and around the outdated system." Tiger Docks was able to remove the outdated docks, assemble and install the two new dock sections, and integrate new anchoring, all while keeping the marina functional during construction.
When we asked Suntex Regional Director, Brian Keelan, about why he chose Tiger Docks for their project he stated. "We have been extremely pleased with not only the quality of the work performed but the professionalism and courtesy the installation team showed our members and staff." Brian went on to say "Being the second part of our three part strategy to rebuild, Tiger Docks once again came in under budget, finished before the deadline and have been responsive to change requests.We look forward to a long relationship with Tiger Docks as we continue to expand in California."
Jason Howarth, VP of Commercial Sales & Project Development remarked "To us Suntex isn't a customer, they are a partner. We work together to plan projects that will not only fit within their bottom line but will also give the best overall experience that their customers have come to expect. We truly value our relationship and we look forward to a bright future."
Lake Don Pedro is a reservoir with 160 miles of shoreline. Besides boat rentals, Lake Don Pedro Marina is a full-service marina that includes slip rentals, repair shop, dry storage, café, and a convenience store. The marina can accommodate boats up to 70' in length. There is also a campground located on the west shore.
Dockwa Brings Time Savings, Improved Customer Experience to Dry Storage
Dockwa, the makers of free marina management software used by marinas throughout the U.S. and Caribbean, has expanded its software to support marine businesses that offer dry storage. With square-footage pricing, storage inventory management, and automated storage requests, Dockwa now gives dry-storage facilities the same time savings and improved guest experiences that have made the platform so popular with wet storage businesses.
This expansion comes on the heels of Dockwa's largest push to date within the marina management space, the release of their long-term billing and contract management tool, Dockwa Contracts. Dockwa's continued focus on empowering marina managers with simple, affordable, and effective tools signals the company's continued commitment to being the most innovative marina management system in the industry.
"Dry storage represents a large part of business operations for many marinas," said Jeremy Crane, Dockwa's VP of Product Development. "Often, dry storage far surpasses the marina's wet slip storage, and is often more complex to manage than wet slips. The Tetris-like game of space allocation becomes three dimensional, and maintaining operational efficiency and financial accountability becomes increasingly difficult. Manual pricing, chasing down payments, and billing calculations are the last thing the marina staff should be worrying about."
When asked what sets them apart from the other marina management systems on the market, Crane cited the power of the Dockwa Boater Network. One of the largest groups of boaters in the world, the Dockwa Boater Network is comprised of the hundreds of thousands of boaters who use Dockwa to research and book boat storage, wet or dry, short or long term. These boaters prefer using Dockwa due to the ease and reliability of the booking experience, transparent pricing, and quality of information.
With the addition of Dockwa's dry storage support, marina staff have the ability to let boaters request dry storage directly from the marina's website. These requests will appear in the marina's Dockwa dashboard, alongside requests for transient dockage, for simple and immediate confirmation and payment collection.
The 850+ marinas currently using Dockwa to manage their marina will see the Dry Storage functionality in their dashboards. Marinas interested in using Dockwa's free software for dry storage management, long-term dockage management, and/or transient reservation requests, can request a quick walkthrough of the system by visiting at dockwa.com/demo.
About Dockwa
Founded in May 2015, Dockwa is an award-winning unified marina reservation platform which connects boaters to marinas in real time, online and by app. Boaters download the free iOS or Android app or log in online, and then search, explore, reserve, and pay for their reservations in a matter of minutes. Marinas then use the Dockwa platform to confirm the reservation, collect payment, and deposit the customer's information into their intelligent database with a single click.
Headquartered in Newport, RI and Cambridge, MA, Dockwa rapidly expanded along the Eastern Seaboard in its first year, and has since expanded into the Great Lakes region, the West Coast, and beyond. Dockwa now has with a growing marina network of more than 850 marinas and hundreds of thousands of boaters.
For more information, visit: https://dockwa.com and follow on Facebook, Instagram, LinkedIn, and Twitter.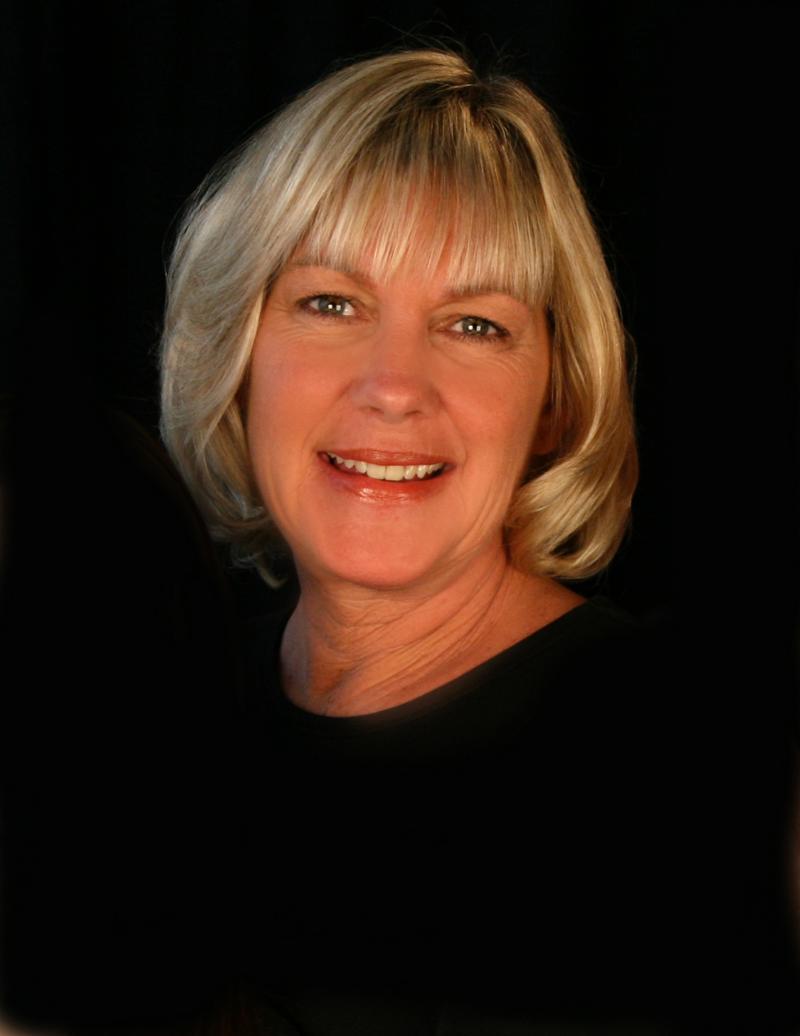 The Last Word
To all of our MRA Members and Future Members
We are on the downhill side of Summer....where did the time go?
Register Now for 48th Annual MRA Educational Conference & Trade Show that will be held at the Hilton La Jolla Torrey Pines on October 21 - 23, 2019. Imagine the possibilities and potential for your marine operations and business as the marine industry continues to evolve in today's rapidly changing world.
The three day Conference will focus on meeting the new challenges and potential facing the industry today. Strategies for enhancing guest services and customer satisfaction, improving operations and regulatory compliance, and optimizing fiscal results, will be featured in Conference seminars and roundtable discussions covering key marine industry management, operations, and marketing concerns. An extensive Trade Show exhibiting the latest technology, products, and services from industry vendors and contractors will provide additional information focused on innovation, growth, and profitability.
Information is available on our website at http://www.marina.org/2019conference/.
To our trade members, please send me your press releases on new products or services you might have. The Trade Member Highlight section is a free opportunity to advertise them! I am reaching out to all of you and asking you to send me a press release when you have a new product or service that you would like for us to highlight. There will be one each month and will be placed according to submission date. This is one more way for us to promote your support and dedication to the association. We would also like to be included in your list of press release recipients.
As the association continues to grow, we will be welcoming our new members who join in each issue. If you know any of the new members listed in this issue, please welcome them aboard!
Many times the contact name for membership changes during the year and unless it is around renewal time, we may not be aware of the change. Please take a look at your profile and make sure to let us know if there are any changes in contact names, addresses, phone and fax numbers or email addresses so we can have the most up-to-date information for you. Also, if you do not have at least 1 logo and 1 photo (of your marina or product) please email them to mra@marina.org so they can be uploaded. You can now also add a YouTube video if you have one.
Thank you,
Mariann Timms
Operations Administrator
Email: timms@marina.org
---