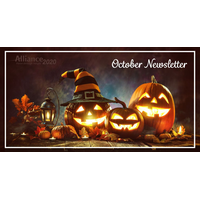 Dear MRA Members & Guests,

It was wonderful to be back and see everyone, in person, at our 49th Annual Conference, at the beautiful Hilton La Jolla Torrey Pines this month, and I'm happy to report that the feedback by the attendees was overwhelmingly positive.

The Marina Recreation Association was formed in 1971 and incorporated in 1973 by marina owners in direct response to the lack of a unified voice for the marina industry's unique needs. The founding seven charter members have grown the MRA to represent marina owners, boatyards, operators, and industry professionals throughout the Western U.S., Mexico, Hawaii, and Australia.

The Association's mission is to provide a united voice in representing the interests of the boating and marine industries and to help educate and inform in all areas of recreational boating. I am sure you have all seen the California Air Resources Board's initiative to reduce, replace or modify existing engines in harbor craft by 2023; all reports show that this will be a devastating blow to a segment of our industry that provides entry-level access to the water.

Send public comments

,

www.savefishing.com/take-action

.

The public comment period is Friday, September 24 – November 15.

To post the "Angler Petition" or "Poster Sized Petition" at your marina or landing, visit

www.savefishing.com/resources

.

I am grateful for the opportunity to serve as the incoming president of our organization and would like to thank the outgoing board members who have led with focus and dedication. I welcome the new board and look forward to working with you over the next term. My sincere thanks to Mariann and the teams of volunteers, whose hard work and determination got us to this milestone year.

I am most grateful for all of you and the opportunity to work, shoulder to shoulder, with common goals and a singular passion.
49
th
Annual MRA Educational
"Climate for Change" for Marine Industry



_____________________________________
The 2021 Marine Recreation Association 49
th
Annual MRA Educational Conference & Trade Show
was a poignant reminder of the strength and resiliency of the marine industry after skipping a year due to the COVID pandemic.
Two hundred and thirty marina operators and staff, along with Trade Show exhibitors and other industry professionals, participated in this year's 3-day Conference, held in partnership with the

California Association of Harbor Masters & Port Captains

at the Hilton La Jolla Torrey Pines Resort in La Jolla, California.

The "new normal" didn't seem to be much different from the past and business activity, networking, and enthusiasm was high.
The Conference teed off on Monday, October 11th, with three first-day events for all attendees.
The Monday tour of the
UC San Diego Scripps Institution of Oceanography,
Ellen Browning Scripps Memorial Pier and other Scripps research facilities, which monitor and report on waves, beaches, plankton, and other ocean conditions, was also sold-out for the day, and enjoyed by all participants.
The Annual MRA Golf Tournament was sold-out as usual with 36 golfers playing a round of best-ball-scramble on the Torrey Pines Championship South Golf Course along the spectacular Pacific Ocean coastline.
Twenty-seven other professionals took advantage of the 2-session "Special Marina Operations" training on Monday, covering

Shock Hazards, Code Compliance, and Corrosion in the Marina,

and

Fire Preparation & Management,

focused on current best management practices and policies to handle these potentially disastrous situations.
Monday night's

Welcome Reception

in the Trade Show pavilion was well-attended with libations and hors d'oeuvres provided by sponsoring Trade Show Exhibitors, and attendees were given an early opportunity to mingle and browse the latest industry innovations and information.
The golf tournament results were also announced, and various awards presented to the lucky players, led by the foursome of Carol Sheetz, Joseph Sheetz

(Not Pictured)

, John Den Hartog, and Reid Burns.
Tuesday morning's breakfast in the Trade Show pavilion was followed by MRA President, Scott Robertson's welcome and opening remarks to attendees. President Robertson also presented the 'Darrell McConnell Award', to Mark Sandoval, a past President of both the MRA and the CAHMPC, who received the traditional ship's wheel plaque in recognition of his many years of dedicated service to the municipal and private recreational boating and marine industry. Congratulations to Mark on his recent retirement and best wishes for the future!
Scott Robertson then introduced Rebecca Gross, CAHMPC Board Member, who announced the scheduled election of CAHMPC Board members for 2022 to be held later in the day.
Scott followed up with the introduction of the MRA's new Board, including Kate Pearson, Safe Harbor Marinas, as the incoming President.
Steve Meckfessel, MRA Treasurer, completed the General Membership Meeting with a financial summary, reporting that the MRA had utilized nearly 50% of previous financial reserves to weather the past year of pandemic, but is still in sound financial condition and working diligently on events and programs for the coming year, including the 2022 California Boating Congress.
Tuesday's Keynote Speech was delivered by Geoff Raymore, Vice President West Marine Pro, who talked about the evolution of West Marine's wholesale division business model under the company's new ownership, and new CEO Eric Kufel. Geoff also introduced the West Coast Sales Team and their focus on "creating great experiences for your customers".
After a morning coffee break for attendees to visit with Trade Show exhibitors, Kate Pearson introduced Alan Gin, Ph.D., Professor of Economics at University of San Diego.
Dr. Gin provided the group with a very detailed economic prognosis of the past year and future expectations, including some inflationary pressures with continued labor challenges and strong demand in the boating industry.
Beau Biller, MRA Lobbyist, Platinum Advisors, followed with a review of California state legislation and issues facing the industry in the future.
Callie Hoyt, NMMA Director, Federal Government Relations, provided attendees with a review of national legislative and regulatory issues facing the industry, and some industry growth-focused initiatives being sponsored by the NMMA.
Lunch was served outdoors, giving everyone a chance to get outside in the sunny and warm weather.
A brief presentation by Mark Sanders and Arron Pellarin on the global

Golden Anchor

marina certification program, during the lunch outside.
Tuesday afternoon's conference was broken into four hour-long sessions, featuring a number of different seminar topics led by industry experts offered for attendees to choose from.
* Status of Ocean Marina Operations
* The California Clean Marina Program
* The Effects of Climate Change on Inland Marinas
* Boat Rental Operations Best Practices
* Effects of Climate Change on Ocean Marinas
* Future Trends in Marina Design
* The Anticipated Expansion of Copper Limits in Southern California though Anti-Fouling Paint Controls
*

The Marina/Harbor Industry - Changes in the Past Decade; Led by
Kate Pearson, Safe Harbor Marinas,
Jim Hayes, Almar Marinas, &
Gary Jones, CAHMPC Board Member,
reviewed & discussed the Decade Changes in the Marina/Harbor Industry
The Conference Wine Tasting & Craft Beer Reception in the Trade Show exhibit hall capped off Tuesday's conference events that evening.
Most of the exhibiting Trade Show vendors provided top-notch wine or craft beer selections at their booths for attendees to enjoy with fresh carved roast turkey, roast pork, and prime rib, served with various side dishes.
Wednesday morning kicked off with a continental breakfast in the Trade Show pavilion and more time to meet with exhibitors, followed by the day's Keynote Speech by Bill Yeargin, President & CEO of Correct Craft.
Mr. Yeargin gave a rousing talk discussing the phenomenal transformation and evolution of the Correct Craft company and brands, which include eight Boat brands, three engine brands, three water sports parks and an entity devoted solely to innovation. Bill also discussed his two books;
Making Life Better – the Correct Craft Story,

&
Education of a CEO – Lessons for Leaders

, and the importance of vision and "being a learner" in the development of a strong leadership mindset. In addition, Bill handed out copies of both books to all attendees.
Freya Olsen, Director of Industry Relations, NMMA, closed out the early morning with an overview of the;
* Boating & Marine Industry & Economic Impact on California; discussing current sales trends, boater participation, and other economic and cultural influences on recreational boating activities.
A one-hour session followed Ms. Olsen with three breakout seminars that covered the following topics:
* ADA Web Accessibility Lawsuits now facing the industry
*Customer Service Excellence Programs utilized by The Lodge at Torrey Pines management
* Getting Past the COVID 19 Pandemic,
Strategies and Regulatory Requirements
After an outdoor lunch, overlooking the sunny Pacific Ocean and Torrey Pines Golf Course, the Conference's final sessions were again broken into two 1-hour periods featuring the following seminar topics:
* Protecting Your Marina, what insurance should be required from vessel owner / slip holders
* Dealing with Unhinged Boat Owners and other War Stories (Part II), Presented by

Attorney Phil Weiss
The Conference's final presentations covered the following session topics:
* Protecting Your Marina & Boatyard from Uninsured Vendors & Contractors
*
Grow Recreational Boating Panel on How to Nurture Entry Level Boaters, Discussion.
*

U.S. Coast Guard: America's Maritime Guardian presentation.
The 49

th

Annual MRA Educational Conference & Trade Show

in partnership with the

California Association of Harbor Master & Port Captains,

was an important and informative marine industry event put together by a dedicated group of industry owners, managers, vendors, and MRA staff . .
5

th

Annual California Boating Congress

planned for early Spring 2022.
Now is the time to begin thinking about your boating and marine industry legislative / regulatory concerns, and add the up-coming CBC to your calendar.
For additional information about the MRA and all of its activities and interests contact Mariann Timms by phone at (209) 334-0661, email at
mra@marina.org
or go online at
www.marina.org
Small Business and Tourism Industry Comes to the Defense of Sportfishing and Whale Watching Boat Owners






_____________________________________
CARB's Proposed Engine Emission Regulations Could Undermine Governor Newsom's Plan to Restore Tourism and Hospitality Jobs Lost During COVID-19 Pandemic
With less than four weeks before the California Air Resources Board (CARB) is set to determine the fate of 174 commercial passenger boat owners, the Sportfishing Association of California and the Golden Gate Fishermen's Association announced that 27 chambers of commerce and tourism authorities, representing nearly every coastal community from San Diego to the Oregon border, have joined a coalition in defense of commercial passenger boat owners. The business coalition includes the California Chamber of Commerce, the California Travel Association, the National Federation of Independent Business, the RV Park and Campgrounds Alliance and the California Parks Hospitality Association.
"As you well know, sportfishing and whale watching boats provide coastal communities a valued source of outdoor recreation and tourism dollars. Their boat owners are in the business of introducing millions of Americans a year to the splendor of the open sea and its wildlife. However, before these boat owners can recover from financial losses associated with the pandemic, the California Air Resources Board (CARB) has proposed costly engine emission regulations that require technology that has not been developed or tested safe on passenger harbor crafts."
The letter continues, "Rebuilding the State's post-pandemic economy is dependent on continuing this growth and not undermining it by denying millions of Californians access to offshore fishing and marine life by putting sportfishing companies out of business or making excursions unaffordable for disadvantaged communities and the vast majority of Californians."
Sportfishing, whale watching, eco-tourism and dive boats can be found in nearly every harbor and marina in California. With the addition of sportfishing, boating and marina/harbor organizations, outdoor retailers and fishing tackle manufacturers the
Save Our Boats coalition
has grown to over 40 business and trade organizations.
While commercial passenger boats represent less than 10% percent of all harbor crafts, these family operated businesses are responsible for drawing hundreds of thousands of visitors to coastal communities each year, generating billions of dollars in visitor spending. Prior to the COVID-19 pandemic, California's over 2 million anglers contributed $5.6 billion a year in
economic activity
and supported nearly 40,000 jobs for our State.
CARB has proposed regulations that require engines to be modified with technology that has not been developed yet for commercial passenger fishing vessels or confirmed safe at sea. In most cases, the modifications will be too massive to fit into existing engine rooms. This led the
California State University Maritime Academy
to conclude that the proposed standards for existing engines does not exist and in the alternative, "… treatment equipment (modifications) alone significantly impacts the vessel's stability."
Contact: Marko Mlikotin, River City Communications





_____________________________________
Kingston Village Phased Dock Replacement
Nestled between the Pacific Ocean and the San Diego Bay, located in the center of the Coronado Cays Neighborhood, the Kingston Village waterfront condos each come with their own boat slip boasting brilliant views and direct access to the San Diego Bay and the Pacific Ocean.
Over the years, the docks have gone through several rounds of repair and replacement, and the current Coronado Cays Homeowners Association is working to update the entire system with the state-of-the-art Bellingham Marine concrete Unifloat system to last well into the future. The general plan is to replace main walkways and fingers, eliminating the most critical sections first, and for each phase, the most immediate needs are identified, and the scope of work is generated based on the budget.
The most recent phase was completed earlier this year, including replacing sections of the main walkways and fingers on Kingston West, South, and East. Although the docks are physically connected and owned by the same entity, the boundary lines split the docks between two different jurisdictions, the city of Coronado and the Port of San Diego. The South and West docks falling under the city of Coronado's jurisdiction were covered by a CEQA exemption when rebuilding docks in like kind, which made the permitting process much easier. Falling under the Port of San Diego's jurisdiction, the East dock permitting process was lengthier, first requiring approval from the Port of San Diego, then approval to proceed from the Army Corps of Engineers and Programmatic Certification for Regional Water Quality. Bellingham Marine is familiar with and understands these unique challenges in dealing with different jurisdictions simultaneously, which is crucial to a smooth permitting process.
The existing docks were replaced in like kind with concrete Unifloat headwalk and finger floats, replacing traditional squared finger ends with rounded ends to help boaters exit and return to their slips with ease. Bellingham Marine also replaced the electrical system from the electrical point of connection throughout the marina dock system, and the water and fire systems were upgraded as well.
Bellingham Marine is well versed in working with existing marina infrastructure to integrate new systems with old, skilled in tackling phased projects at the client's desired pace. As a licensed general contractor, Bellingham Marine can handle projects like this, providing a turnkey solution including electrical, fire suppression, and pile driving, serving as a one-stop shop for the client.
The planning stages of the next Kingston Village design-build phase are well underway, and Bellingham Marine will continue replacing main walkways and fingers in 2022. To continuously provide this highly sought-after amenity to homeowners requires upkeep, and this multi-year project between Bellingham Marine and the Coronado Cays Homeowners Association will eventually result in the complete replacement of the existing dock systems.
For the Marina Bulletin Board





_____________________________________
Virtual Meeting You Don't Want to Miss -
Boating topics that matter to you!
Join us on Thursday, November 4th, 2021
Join us, the California Clean Boating Network, on
Thursday, November 4th, 2021 (10 am to approx. 12:15 pm)
for a free and exciting educational virtual meeting.
Learn directly from California experts about top tier subjects impacting our waterways, from the importance of monitoring sewage pumpouts and how it impacts boaters statewide; microplastics management in our state; getting clear on the California Surrendered and Abandoned Vessel Exchange program from common misconceptions to frequently asked questions; and learning all about the Shelter Island Yacht Basin Dissolved Copper Total Maximum Daily Load established due to copper-based antifouling paints and how the Port of San Diego has implemented innovative approaches to reducing copper loading through its' Copper Reduction Programs and relevant resources available to you.
We look forward to sharing this knowledge with you and offering you plenty of time to ask questions. Further information on this meeting's topics are included below.
• Date:
Thursday, November 4th, 2021
• Time:
10 am to approx. 12:15 pm
• You must register in advance for this meeting
here.
Register today to secure your virtual spot, meeting capacity will be capped, secure it now.
After registering, you will receive a confirmation email from Zoom containing information about joining the meeting.
Detailed information about the MEETING TOPICS
1.
Shelter Island Yacht Basin Dissolved Copper Total Maximum Daily Load (Kelly Tait and Karen Holman, Port of San Diego).
In 2005, the San Diego Regional Water Quality Control Board (Regional Board) set a Dissolved Copper TMDL for the Shelter Island Yacht Basin (SIYB) in San Diego Bay. The Regional Board attributed approximately 98 percent of all copper loading to SIYB to copper-based antifouling paints applied to the hulls of recreational boats. The Port of San Diego serves as a regional leader in improving water quality in San Diego Bay. This presentation will discuss the overview of the TMDL and how the Port of San Diego has implemented innovative approaches to reducing copper loading through its' Copper Reduction Program.
2.
Microplastics: what's the big deal, and what is California doing about it? (Scott Coffin, Ph.D. State Water Resources Control Board Division of Drinking Water).
Small plastic particles ("microplastics") are everywhere. Understandings of microplastics' effects on aquatic ecosystems and humans have improved in recent years, however many questions still remain. California is leading the way globally on both researching the impacts of microplastics and implementing actions to reduce their abundance in the environment. Tune in to learn what this means for the health of our waters.
3.
Priming the Sewage Pumpout: Why We Monitor and How it Impacts Boaters Statewide (Diana Fu & Natasha Dunn, San Francisco Estuary Partnership).
Sewage pumpout performance is impacted by several factors and keeping these valuable machines running in top condition can help improve marina stature and regional water quality. Listen in to find out about the Annual California Pumpout Report, and why and how the Clean Vessel Act (CVA) team regularly monitors facilities throughout Northern and Southern California.
4. Don't abandon that boat; surrender it for free, it's the right thing to do! (Presentation and discussion facilitated by Ron Kent, California State Parks Division of Boating & Waterways).
Surrendered and Abandoned Vessel Exchange program (SAVE) is designed to assist public agencies in preventing recreational vessels from being abandoned in California's navigable waterways and when they are abandoned, to assist with their disposal. Mr. Kent will provide information on how the SAVE program works and how boat owners and marina operators can benefit from this important program. The SAVE program, funded through the Harbors and Watercraft Revolving Fund, grants approximately $2.75M annually to local public and law enforcement agencies.
Orange County Oil Spill Pipeline P00547 Incident
Decontamination of Vessels:
Community members impacted by the oil spill who need to file a claim can call

1-866-985-8366.

Vessel cleaning is scheduled upon filing a claim and will not be available without an appointment.

We appreciate your patience through this process.

If a vessel has been impacted by the oil spill, we want to remind people

not to clean their oiled vessels with any type of soaps or dispersants or show up to a cleaning station without an appointment.

Using these products can make the situation worse as they are not effective on this type of oil.

Boat decontamination sites in Huntington Beach, Long Beach and Newport Beach continue to operate, and a third boat decontamination site in Long Beach has been established and is operational.
Alameda and East Contra Costa County Recreational Boaters:
Take advantage of this important free event.
On
Sunday, November 14
th
,
boaters from
Alameda and East Contra Costa
(
Antioch, Bay Point, Bethel Island, Brentwood, Byron, Discovery Bay, Knightsen, Oakley, and Pittsburg
) Counties can take expired marine flares to the collection events at their local Household Hazardous Waste (HHW) facility during special events only.
Only expired marine flares will be accepted, no other HHW will be accepted
.
(November 14
th
, 10 am to 1 pm)
Alameda and East Contra Costa County recreational boaters participating in the event will receive discounted, USGC-approved eVDSD for day and night, by Sirius Signal, and a free CA Boaters Kit while supplies last.





_____________________________________
With Marine Recreation Association being the largest professional organization of marina, boatyard, hospitality, and other marine industry owners and operators located throughout the western United States with additional members in Canada, Mexico, and Australia, our mission is to provide a united voice in representing the interests of the boating industry, and to help educate and inform in all areas of recreational boating. MRA would like to welcome the following companies to our association:
To all of our MRA Members and Future Members
Our 49
th
Annual MRA Educational Conference & Trade Show in partnership with California Association of Harbor Masters and Port Captains was a great success. I think most of the attendees were glad to finally meet in person again.
We are in the process of confirming our dates for the 50
th
Annual MRA Educational Conference and Trade Show and hope to announce early next year.
To our members, the website now requires an additional step when signing in. You will be prompted to provide confidential answers to questions before performing any other actions on the website. This will involve choosing four of nine possible questions to provide answers to. Once the questions and answers are set, you will then be able to proceed on the website as normal.
Planning is underway for the 5
th
Annual California Boating Congress hopefully meeting in person once again!
To our trade members, please send me your press releases on new products or services you might have. The Trade Member Highlight section is a free opportunity to advertise them! I am reaching out to all of you and asking you to send me a press release when you have a new product or service that you would like for us to highlight. There will be one each month and will be placed according to submission date. This is one more way for us to promote your support and dedication to the association. We would also like to be included in your list of press release recipients.
Many times the contact name for membership changes during the year and unless it is around renewal time, we may not be aware of the change. Please take a look at your profile and make sure to let us know if there are any changes in contact names, addresses, phone and fax numbers or email addresses so we can have the most up-to-date information for you. Also, if you do not have at least 1 logo and 1 photo (of your marina or product) please email them to
mra@marina.org
so they can be uploaded. You can now also add a YouTube video if you have one.
---