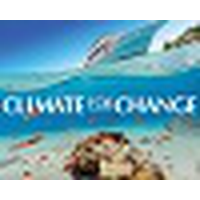 Boat Rental Exposures and Best Practices Highlighted at this year's 49
th
Annual MRA Educational Conference & Trade Show
___________________________________________
With the boat rental business expanding at a staggering rate last year and future expansion likely continuing next year, marina operators and insurance companies are taking a close look at ways to reduce liability and operational exposures, while providing a safe and fun boating experience.
Boat renters are typically less experienced than boat owners and occasionally create some less-than-desirable boating situations and outcomes.
This year's
Annual MRA Educational Conference & Trade Show,
will feature a special breakout seminar session
"Boat Rental Best Practices"
on Tuesday October 12
th
at 2 PM to provide boat rental operators with some suggested policies and best business practices for creating and maintaining a well-run boat rental business.
Otis Felder of Wilson Elser, LLC and Barbara Galgiani of LP Insurance Services, LLC will lead the seminar discussion focused on what boat rental operators can do to better provide a safe and sound rental environment for themselves and their customers. Both Otis and Barbara have extensive knowledge and experience working with boat rental operations providing insurance coverage and legal defense for claims against rental operators. There will also be a review of a new boat rental document, including a guide for boat rental operators to consider, now being created by a working group of MRA Members from boat rental facilities across the west. The discussion will also cover the importance of contract language and structure of boat rental contracts.
The
2021 Annual MRA Educational Conference & Trade Show
in partnership with the
California Association of Harbor Masters & Port Captains
,
will bring together two pivotal marine industry organizations with an expanded theme and focus. In addition to a broad range of educational seminars focused on both inland and coastal marina operations the Conference will also feature an extensive
Trade Show
exhibiting the latest technology and engineering in marine products and services from leading industry vendors and contractors focused on innovation, growth, and profitability to meet today's evolving industry needs.
For a complete description of ALL Conference events and seminars, scheduled for October 11 – 13, and to registration for the
49
th
Annual MRA Educational Conference & Trade Show, in partnership with CAHMPC
,
visit the MRA website at
www.marina.org
OR the CAHMPC website at
www.harbormaster.org
The Marine Recreation Association is a professional organization that represents marina owners, operators, and other marine industry professionals located throughout the western United States, with additional members in Canada, Mexico, and Australia. Created more than 50 years ago, the MRA actively promotes and represents recreational boating interests while providing educational management and operations seminars and information for marine industry owners, operators, and staff.
The California Association of Harbor Masters and Port Captains, Inc. was established in 1948 by a group of Harbor Masters in order to promote and exchange information relative to development, construction, maintenance, operation, regulation enforcement, administration and management, pertaining to boats, marinas and harbors. One of CAHMPC's guiding tenets is to keep in mind at all times that our basic purpose is to serve the boating public and to keep each other informed.
For additional information about the MRA, and all of its activities and interests, please contact Mariann Timms by phone at (209) 334-0661, email at
mra@marina.org
or go online at
www.marina.org
.
---