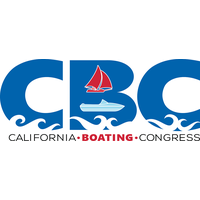 DIRECTOR, CA DEPARTMENT OF
PARKS & RECREATION, WILL ADDRESS UPCOMING CALIFORNIA BOATING CONGRESS.
The 2023 California Boating Congress, sponsored by the
Marine Recreation Association, is set for April 11 & 12, 2023
at the Hyatt Regency Sacramento, and promises to provide
critical interaction with California boating and
recreation regulators and state legislators.
Armando Quintero, Director, California Department of Parks & Recreation, will provide an overview of the Governor's Budget Priorities and Fiscal Stability of

the State and Department of Parks & Recreation on Wednesday, April 12th at 10:45 am. Mr. Quintero was appointed Director of the Department in August 2020 bringing years of experience in park operations and environmental science on both the state and federal level to the position.
Following Director Quintero, Karen Dill, Chief, Grants & Loans, Department of Parks & Recreation, and Deborah Holmes, Division of Boating & Waterways (DBW) Unit Supervisor, will discuss developments at the DBW including Subcommittee Reports on the Economic Impact Study, the Harbors and Watercraft Revolving Fund, Aquatic Invasive Species programs, and the Abandoned Vessels – SAVE program and VTIP.
This year's Congress is being co-hosted by ten other boating related groups, including the National Marine Manufacturers Association, California Marine Affairs and Navigation Conference, Boat U.S., Personal Watercraft Industry Association, California Delta Chambers & Visitors Bureau, Recreational Boaters of California, Sacramento Valley Marine Association, California Association of Harbor Masters & Port Captains, California Yacht Brokers Associations, and the Coastal Conservation Association of California, bringing together the marine industry and boating community to help shape future boating policy, funding, and regulation in an ever-changing environment.
The 2023 California Boating Congress will commence on:
April 11th at 5:30 pm with an evening Welcome Reception
at the Hyatt Regency Sacramento...
...followed by a full day of informational seminars and meetings with legislators, regulators, and industry experts on the 12th. Lunch with "Lunch & Learn" presentations will also be served for all attendees . . .
For more information on the CBC agenda and to register visit www.calboatingcongress.com
The Marine Recreation Association is a professional organization that represents marina owners, operators, and industry professionals located throughout the western United States with additional members in Canada, Mexico, and Australia. Created more than 50 years ago, the MRA actively promotes and represents recreational boating interests while providing educational management and operations seminars, and information for marine industry owners, operators, and staff.
For additional information about the MRA and all of its activities and interests, contact Mariann Timms by phone at (209) 334-0661, email at mra@marina.org or go online at www.marina.org.
---