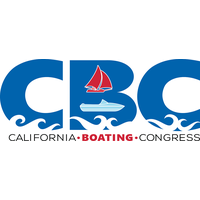 Ocean and Coastal Resources Policies featured at upcoming

California Boating Congress
This year's 7th annual California Boating Congress, sponsored by
the Marine Recreation Association, is set for April 11 & 12, 2023 at
the Hyatt Regency Sacramento, and promises to provide critical interaction
with marine and boating industry regulators and California state legislators.
In October 2020, Governor Newsom issued Executive Order
N-82-20, advancing biodiversity conservation as an administration priority, and elevating the role of nature in the fight against climate change. As part of this Executive Order,
California committed to the goal of conserving 30% of our lands and coastal waters by 2030 (the "30x30" initiative). In 2022, the California Natural Resources Agency (CNRA) released Pathways to 30x30; Accelerating Conservation of California's Nature, detailing strategies and opportunities for achieving the 30x30 target.

Jenn Eckerle, Deputy Secretary for Oceans & Coastal Policy at the CNRA, and Executive Director of the Ocean Protection Council (OPC) will outline the state's approach to conserving 30% of coastal waters in her presentation "Achieving 30x30 in California's Coastal Waters" at 10:15 am, April 12th.

Ms. Eckerle serves as a key advisor to the Governor and the Secretary for Natural Resources, and directs policy, scientific research and critical partnerships to increased
protection of California's coast and ocean. Prior to joining OPC in 2016, Jenn spent eight years as an Ocean Policy Analyst for the Natural Resources Defense Council after serving as a Coastal Program Analyst for the California Coastal Commission and the San Francisco Bay Conservation and Development Commission. She earned an MS in Marine Biology from the Florida Institute of Technology and a BS in Biology from the University of Vermont.
Following Jenn Eckerle at 11:30, Mike Conroy, West Coast Director, Responsible Offshore Development Alliance (RODA), will present a session on "The Status of Offshore Wind Development" delving into the potential impacts to sea and land environments and marina and boating operations.
This year's California Boating Congress will commence on April 11th with an evening Welcome Reception at the Hyatt Regency Sacramento followed by a full day of informational seminars and meetings with legislators, regulators, and industry experts on the 12th. Lunch will also be served for all attendees . . . For more information on the 2023 California Boating Congress and to register visit www.calboatingcongress.com.
A limited number of special hotel room rates are available still at the
Hyatt Regency for CBC attendees for reservations made by March 21st.
To make reservations call Hyatt Central reservations at 800-233-1234 or book online at https://www.hyatt.com/en-US/group-booking/SACRA/G-CBCO , be sure to mention the Group Code: G-CBCO.
The 2023 CBC is being co-hosted by ten other boating related groups, including the National Marine Manufacturers Association, California Marine Affairs and Navigation Conference, Boat U.S., Personal Watercraft Industry Association, California Delta Chambers & Visitors Bureau, Recreational Boaters of California, Sacramento Valley Marine Association, California Association of Harbor Masters & Port Captains, California Yacht Brokers Associations, and the Coastal Conservation Association of California, bringing together the marine industry and boating community to help shape future boating policy, funding, and regulation in an ever-changing environment.
The Marine Recreation Association is a professional organization that represents marina owners, operators, and industry professionals located throughout the western United States with additional members in Canada, Mexico, and Australia. Created more than 50 years ago, the MRA actively promotes and represents recreational boating interests while providing educational management and operations seminars, and information for marine industry owners, operators, and staff.
For additional information about the MRA and all of its activities and interests, contact Mariann Timms by phone at (209) 334-0661, email at mra@marina.org or go online at www.marina.org
---