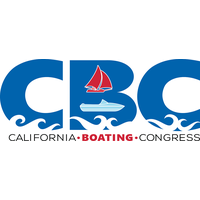 ••••••••••••••• PRESS RELEASE ••••• FOR IMMEDIATE RELEASE •••••••••••••••
REGULATORY AND LEGISLATIVE AGENDAS
FEATURED AT UPCOMING
CALIFORNIA BOATING CONGRESS
This year's 7th annual California Boating Congress, sponsored by
the Marine Recreation Association, is set for April 11 & 12, 2023 at
the Hyatt Regency Sacramento, and promises to provide critical interaction
with marine and boating industry regulators and California state legislators.
| | |
| --- | --- |
| The 2023 CBC will return to a more normal personal-interaction format with an evening Welcome Reception on the 11th and a full day of informational seminars and meetings with legislators, regulators, and industry experts on the 12th. | |
| | |
| --- | --- |
| | Mike Conroy, West Coast Director, Responsible Offshore Development Alliance (RODA), will present a session on "The Status of Offshore Wind Development" delving into the potential impacts to sea and land environments and marina and boating operations. The RODA is a broad coalition of fishing industry associations and companies engaged in tracking offshore development activities, including renewable energy and aquaculture, to improve the compatibility of this development with the fishing and boating industry. Mike is also Co-Chair of the Pacific Fishery Management Council Marine Planning Committee and Vice-Chair of the Council's Highly Migratory Species Advisory Subpanel. He has been active in legislative and regulatory processes on both the federal level and in various states. His presentation will begin at 11:30 am, April 12th before the CBC luncheon. |
Robert Newsome, Senior Vice President, National Marine Manufacturers Association (NMMA) will present an updated "Boating & Economic Impact" report during lunch, which will also be attended by Republican Leader James Gallagher and Senator Brian Jones. Other morning and afternoon sessions with key legislators and regulators are being set-up now . . . For more information on the 2023 California Boating Congress and to register visit www.calboatingcongress.com.
Early registration ends on March 29, 2023.
This year's Congress is being co-hosted by ten other boating related groups, including the National Marine Manufacturers Association, California Marine Affairs and Navigation Conference, Boat U.S., Personal Watercraft Industry Association, California Delta Chambers & Visitors Bureau, Recreational Boaters of California, Sacramento Valley Marine Association, California Association of Harbor Masters & Port Captains, California Yacht Brokers Associations, and the Coastal Conservation Association of California, bringing together the marine industry and boating community to help shape future boating policy, funding, and regulation in an ever-changing environment.
A limited number of special hotel room rates are available still at the Hyatt Regency for CBC attendees for reservations made by March 21st.
To make reservations call Hyatt Central reservations at 800-233-1234 or
book online at https://www.hyatt.com/en-US/group-booking/SACRA/G-CBCO ,
be sure to mention the Group Code: G-CBCO
The Marine Recreation Association is a professional organization that represents marina owners, operators, and industry professionals located throughout the western United States with additional members in Canada, Mexico, and Australia. Created more than 50 years ago, the MRA actively promotes and represents recreational boating interests while providing educational management and operations seminars, and information for marine industry owners, operators, and staff.
For additional information about the MRA and all of its activities and interests, contact Mariann Timms by phone at (209) 334-0661, email at mra@marina.org or go online at www.marina.org
---