---

All Access Data and Security/MarinaWare - www.marinaware.com
All Access specializes in wireless outdoor security systems. These systems integrate with our flagship product MarinaWare®.  The MarinaWare® software package is a fully featured accounting and management system designed to assist in the ongoing operations of Marinas, Boat Yards, Dry Stacks, RV sites and Campgrounds. The security products include wireless locks for dock gates, cameras and comprehensive access control for your marina, boat yard, and buildings. By integrating the security systems with MarinaWare®, the operator has a one point of reference for managing and controlling their property.
---
American Dock Boxes - www.americandockboxes.com
Manufacturer of quality fiberglass marina storage dock boxes, fire hose cabinets, fire extinguisher cabinets, pile caps, life ring cabinets and trash containers. We also do custom one off parts, we cover ugly, if you need something covered to improve the appearance, we can do it for you. Look to American Dock Boxes for all your fiberglass marina needs.
---

Anchor QEA - www.anchorqea.com
Anchor QEA is an environmental science and engineering consulting company that specializes in the planning, permitting, design, and construction of waterfront projects. We work on a wide range of marina, port, and harbor issues and have offices throughout the United States. Our experience includes marina design, shore protection including seawalls and slopes, dredging design, and complex regulatory issues including slip mix, eelgrass, and contaminated sediments. To support these projects, we have in-house coastal and geotechnical specialists on staff, as well as licensed civil and structural waterfront engineers.
---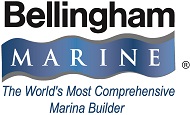 Bellingham Marine - www.bellingham-marine.com
Looking for a marina design and construction expert? Join the thousands of marina developers and managers who have entrusted the construction of their marina to Bellingham Marine. Contact us today to request pricing for your project. We manufacture floating dock systems for a wide range of applications and are a turnkey design/build marine contractor.
---
BiT Marine Software -  www.bitdms.com
BiT Marine Software has been making software for the marine industry since 1985.  BiT's cloud system was launched in 2013 and operates on PCs, Macs, iPads and tablets.  BiT integrates slip management and billing with a robust service work order system that includes technician tracking, service scheduling, part stock order management, point of sale, boat quoting and sales, lead management, CRM and it integrates with QuickBooks Desktop and Online versions.
---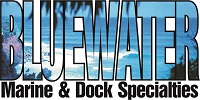 Bluewater Marine & Dock Specialties, Inc. - www.bluewaterdocks.com
Bluewater Marine & Dock Specialties' designs and versatility are the future of the marina industry.  If you want to truly understand the Bluewater difference; all you have to do is talk to a dockmaster, maintenance tech or boater at one of our marinas.  Walking our docks and experiencing their beauty, innovation and convenience of design is one thing, but understanding the true benefits and daily piece of mind that our superior, virtually maintenance free, marinas provide is something that you can only fully appreciate over time.  When you look back and realize that you haven't had to worry about a twisted finger, cracked decking, replacing broken or rotten pressure treated lumber or corroded thru-rods in years, it really sets in that BWM has made your life and everyone's at your marina that much better and allowed you all to focus on the things that really matter on the water: Fun, Family & Freedom of your time!"
---
Cellofoam NA - www.cellofoam.com 
Cellofoam has been providing the marine industry quality products for over 25 years with proprietary, rotationally molded floats, PWC ports and lift tanks. Cellofoam also manufactures high quality customer-designed rotomolded products and assemblies.
---
Clean Marine Program - www.cleanmarine.org
The Clean Marine Program is a partnership of private marina owners, government marina operators, boatyards and yacht clubs. The Clean Marine Program was developed to ensure clean facilities exist in our boating communities and protect our waterways from pollution by following Best Environmental Practices. It is the objective of the Clean Marine Program that all California marinas, boatyards and yacht clubs become a Certified Clean facility. We are pleased to report that we have over 150 Certified Clean Marine facilities including a number from surrounding states that have completed the certification process and find true value in doing so.
---
Creative Composites Groups - www.creativecompositesgroup.com
Creative Composites Groups' FRP waterfront products include fender systems, dolphins, camels, guide walls, docks and pipe piles. FRP's performance advantages make it the preferred material choice over wood, concrete and steel. In addition to FRP's corrosion resistance in harsh environmental conditions, composites offer design flexibility, light weight, superior strength, cost-efficiency and a long life cycle.  CCG's FRP fender systems are engineered to protect waterway structures such as bridge piers and electric towers by absorbing the impact from barges, ships and other vessels.  Guide walls produced with FiberPILE products have the capability to bend and recover without breaking. FiberPILE and SUPERPILE pipe piles are corrosion-resistant, lighter than steel, concrete and wood, durable and easy to transport and install. FRP sheet piles provide a decay-proof alternative to traditional retaining walls. Designed for berthing and mooring marine vessels, FRP dolphins can replace an entire timber cluster without sacrificing performance. CCG builds its FRP ship separators to protect vessels from impact damage and can fabricate them to almost any size. The Group's camel products—developed to protect vessels and piers from impact damage—are suited to ship-to-shore, submarine and aircraft carrier applications. FRP docks, harbors, marinas, piers and other types of waterfront systems are also available along with a variety of specialty items.
---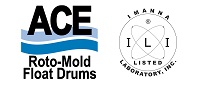 Den Hartog Industries, Inc. - www.acefloatdrums.com
Den Hartog Industries has been manufacturing Ace Roto-Mold Float Drums and Ace Dock Accessories buoys and dock cushions for over 30 years. Ace Roto-Mold Float Drums set the standard by using the highest quality materials and are backed by superior engineering, quality, delivery and customer service.
---
Dockwa - www.dockwa.com
Dockwa marina management software streamlines your entire marina operation, while connecting you to hundreds of thousands of boaters seeking short- and long-term dockage. Instantly approve reservation requests, clone and send contracts, process payments, assign boats to slips, track inventory, communicate directly with boaters in real time, and access financial reporting to easily balance your books.
---

Eagle Floats® by Hendren Plastics - www.hendrenplastics.com
Standard and Flange Model / Lifts The highest quality and best priced float in the marketplace today, with over 135 sizes available. Eagle meets and exceeds all the Marine Industry Standards for Encapsulated Dock Flotation. Cutting Edge Technology-Infrared telemetry / Computer controlled steaming system / In house Engineering and Tooling. Installing 2 new machines in 2021.
---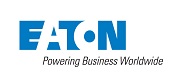 Eaton - Marina Power & Lighting - www.marinapower.com
World's leading manufacturer of premium, weatherproof power pedestals and marina distribution equipment.
---
Edson Marine - edsonintl.com
Manufacturer of quality pumps and pumpout equipment. Marine sailing accessories.
---
Elkhart Plastics, LLC - www.epi-roto.com
Elkhart Plastics, Inc. has provided rotational molding capabilities for customers across the United States since 1988. We excel at creating unique solutions for you. Understanding the application drives the design. Our committed problem-solvers work as an extension of your organization to deliver creative solutions for your unique applications and parts. Our continued research into new technologies helps us to keep on the cutting edge of new materials and processes ensuring the highest performing end product. We take pride in all of our work and look forward to helping you with any and all of your rotational molding (rotomolding) plastic needs. Our engineering staff can also assist you with design questions or problems when working on a new product or tweaking an existing model. With six locations across the U.S., we have the production capacity for larger product orders and can walk you through the entire process. You have probably seen examples of our work in countless name-brand products used throughout the globe.
---

EMP Industries, Inc. - www.bestmarinepumps.com, www.bestmarinesolutions.com
EMP Industries, Inc / Best Marine Solutions is an Industry leader in the manufacturing and design of Peristaltic Marine Sanitation, Pump Out equipment and Boat Wash Water Recycling equipment, Pumpwatcher Remote monitoring systems and Fast Attack Fire Fighting carts. In addition to supplying equipment, EMP offers design services for waste systems and wash water systems and assists in obtaining CVA grant funds for pump-out facilities. Phone 800-355-7867 or 727-821-7867.
---
Fisher Phillips Safety Solution - www.fpsafetysolutions.com
Fisher Phillips Safety Solutions is a workplace safety and health consulting company offering comprehensive risk management, safety, health, environmental, and regulatory solutions. We customize our services for all companies from publicly traded companies to private corporations, and from Fortune 100 corporations to small family run companies.
---

Freedom Boat Club - https://freedomboatclubfranchise.com/
Freedom Boat Club is the country's oldest and largest members-only boat club. We are currently seeking marina sites and qualified franchise owners as we expand into the Western United States. Our proven business model is a great compliment to any marina location. We provide a hassle-free boating experience for our members in addition to a strong, stable revenue source for our marina partners. Contact Jim Blaze jim.blaze@freedomboatclub.us or phone at 941.451.9781
---
Global Marine Insurance Company - www.globalmarineinsurance.com
The commercial marine team continues to provide comprehensive solutions to marinas, boatyards, boat dealers, yacht clubs, boat builders/manufacturers, marine distributors and other recreational marine operations throughout the country. Individual boat and yacht owners, along with our outstanding dealer referral programs, are also available through the largest boat/yacht program in the US. To learn more about the opportunities available to you call us at 800.748.0224 Global Marine Insurance Agency, a division of Specialty Program Group, LLC.
---
Golden Boat Lifts - www.goldenboatlifts.com
Golden Boat Lifts is an ISO 9001/2021 manufacturer of aluminum and stainless piling mounted boat lifts up to 240,00 lbs. capacity.
Standalone aluminum hydraulic lifts up to 24,000 lbs. capacity, as well as commercial aluminum structure, and concrete floating docks.
---
HydroHoist LLC - www.boatlift.com
Since 1964, HydroHoist® has led the market through its industry award-winning innovation and engineering to provide the latest in boat lifts, personal watercraft platforms, dock boxes, and boat and dock protection. HydroHoist is the oldest and largest hydro-pneumatic boat lift manufacturer in the world. HydroHoist boat lifts are engineered for both saltwater and freshwater. HydroHoist, LLC includes HydroHoist Boat Lifts and HyPower® Power Pedestals-providing shore-side power for boats and featuring a patented PowerSnap® technology for the easiest storage or repair in the industry. In 2021, HydroHoist, LLC, ShoreMaster, LLC, and Neptune Boat Lifts formed Waterfront Brands to offer customers, dealers, and marinas premium boat lift and dock brands.
---
KECO Inc. - www.pumpahead.com
Keco specializes in waste-water and bilge pump-out systems. Offering vacuum, diaphragm and peristaltic pumps, Keco is able to design a system for any size facility under any budget. Keco offers portable solutions, fixed single location setups, and multi-location central vacuum systems. With an extensive background in engineering, Keco welcomes custom orders for any application. CVA Grant assistance available.
---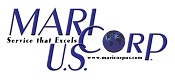 MariCorp U.S. - www.maricorpus.com
MariCorp U.S. is a construction and consulting firm specializing in galvanized steel floating dock systems including open and covered commercial boat docks, fuel docks, floating building foundations, rowing docks, and other specialized floating structures. Their dock systems are known for structural integrity and durability. With installations coast to coast each marina system is specifically designed to withstand and endure the rigors of the environment and climate in which it is located. Their team members have the experience and knowledge to ensure your project will fulfill all your docking needs.
---
Marina Business Associates - www.marinabusinessassociates.com
With more than 30 years' experience in the outdoor recreation and marina industries, J Mills, Principal & Lead Consultant at Marina Business Associates, provides comprehensive Marina, Boatyard & Resort Operations and Development Consulting services for public and private sector owners and operators. J is a licensed Class A General Engineering Contractor, and has designed and managed more than $40 million worth of inland and coastal marina renovation and development projects focused on creating top-notch guest services and facilities with the highest quality, value, and return on investment.
---
Marina Dock Age Magazine - www.marinadockage.com
For nearly 30 years, Marina Dock Age has been the only business-to-business publication dedicated 100% to the U.S. waterfront facilities segment of the marine industry. The magazine profiles marinas, boatyards and dry storage operations with innovative and trend-setting practices, new products and product trends, the latest industry news, and important industry surveys serving much-needed data to the industry.
---

Marine Development Inc. - www.marinedev.com
Marine Development, Inc. (MDI) designs, engineers, manufactures, installs and repairs floating freshwater marina systems, wave attenuators (breakwaters) and municipal pump stations in the contiguous 48 states.
---

Marine Travelift - www.marinetravelift.com
Marine Travelift is the industry leader for trusted boat handling equipment, we offer expansive lines of mobile boat hoists, marine forklifts and self-propelled transporters. Our dependable mobile boat hoists offer capacities up to 3,310,000 lbs. and our customizable Hydro M_Drive marine forklifts have capacities up to 52,000 lbs. & larger. Marine Travelift boat handling equipment is engineered in-house to ensure your marina or shipyard is functioning at maximum productivity. Because marine equipment is all we do, our international network of dealers and factory service technicians work together to offer reliable service and advanced remote diagnostics. For over a half century now Marine Travelift has been creating the world's most innovative boat handling equipment, all from Sturgeon Bay, Wisconsin. Visit our website to take a look at our equipment in action.
---
MarineSync Corp. - www.marinesync.com
MarineSync Corp specializes in Wireless Utility Submetering and Remote Utility Control systems. Our products streamline utility billing and offer value-added marina amenities to enhance the boating and operational experience. MarineSync is proud to offer the Remote Utility Monitoring (RUM) system, a turn-key solution for wirelessly utility submetering, ground fault management and remote pedestal control. RUM can be installed in new or existing utility pedestals, featuring Electricity and/or Water metering. Plug and Play technology allows for simple installation, setup and practically no maintenance.
---
Moffatt & Nichol - www.moffattnichol.com
Moffatt & Nichol is a leading waterfront infrastructure advisor specializing in the planning and design of facilities that shape our rivers, harbors, and coastlines. Our team offers clients a professional and experienced support staff of more than 850 planning and design-related individuals in over 40 offices primarily located along the east, west, and gulf coasts of the United States and other strategic waterfront centers worldwide. This expertise extends to the creation of attractive new waterfront facilities that integrate piers, public and private marinas, cruise terminals, harbors, small craft facilities, boat ramps, breakwaters, overwater promenades, living shorelines and mixed-use communities that include residential, resort, business, retail, and leisure facilities. A tradition of planning and design experience in the marine environment coupled with world-class expertise in coastal processes enables our team to create sustainable infrastructure and innovative and award-winning solutions to the challenges involved in developing the coastlines in the most challenging environments. Moffatt & Nichol remains tightly focused on a primary mission – providing excellence in service for marine planning and engineering, design, and construction. This singular focus on where the land meets the water continues to cement their industry leading reputation as a dedicated marine engineering firm.
---
Molo - www.getmolo.com
Molo is an easy to use, all inclusive marine management software built to manage every day operations. Our tools include - Space Management (slips, storage, RV's), No Fee Integrated Online Bookings, POS - Fuel, Mobile App, AR - Quick Payments, Service/Repair Module, Online Contracts, Detailed Customer & Vessel Info, 40+ on demand Operational & Financial Reports, and much more! The system is cloud based, reliable, and cost effective, saving the business time and money while providing a better customer experience. Pricing stars at $249/month. 
---
OmegaFlex - www.doubletrac.net
Finally, a petroleum piping solution that's as healthy for your bottom line as it is for the environment. Introducing a revolutionary new product in petroleum piping-DoubleTrac® from OmegaFlex®. This environmentally-friendly flexible petroleum piping system offers a zero permeation double wall system that is listed under UL 971A and because it is flexible, it makes it the easiest product to install.
---
Petroleum Card Services - www.pcssouthern.com
PCS is nationally recognized as a leader in providing card processing and payment solutions to marinas. Endorsed by marine industry associations nationwide, PCS handles all major credit, debit, and fleet cards, and is one of the only providers that offers true cost-plus pricing for all clients. We also provide credit card terminal upgrades, PC-based software for recurring monthly charges, easy online access to transaction data and the best in support. The PCS network includes thousands of merchant locations and is proud to leverage this volume and offer all MRA members the lowest rates in the industry. From the ship's store to the fuel docks, PCS will be sure to keep your marina on the cutting edge.
---
Propspeed - www.propspeed.com
Propspeed, the original and best performing foul-release coating in the industry, has been tried and tested around the world for over 21 years, consistently delivering customers the same result - improved boat performance, lower fuel and operational costs, sustained value of their investment, all while keeping the vessel's running gear looking its best. Keep your running gear and any other underwater metals free of marine growth and protected against corrosion with Propspeed.
---

Schrader Co Sales, LLC - www.schraderco.com
Schrader Co. Sales, LLC is an over 10 Year, representative and consulting firm primarily serving the West Coast including Alaska, Hawaii and British Columbia. Our Company proudly represents manufacturers with innovative, quality products as well as local support at all stages of the project. Our Company's products are generally used in the marine market; including Ports, Military facilities, Refineries, USACE and other private entities with waterfront facilities. In addition, our company's products are used for new and also the repair of boardwalks, bridge fendering, bridge-pier support beams, sea walls, pile repair, ferry terminals, piers, docks, wharfs, sea walls, jetties, bulkheads, Bollards, Chain and Cleats. Schrader Co Sales LLC takes pride in providing innovative solutions to complex projects and providing a prompt response to our customer's needs."
---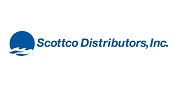 Scottco Distributors, Inc. - www.scottcomarine.com
Scottco is a stocking distributor of quality dock building products and accessories for over 30 years. Scottco is a family owned and operated business and a one-stop-shop for the highest quality dock products and marine accessories in the industry. We are a distributor for Ace Dock Float, Sea Dog, Bedford Technology, Moisture Shield, Thru Flow Panels, Edge Pro Dock Edge, SunWalk Decking, Eaton Marina Power, and more.
---
Scribble Software, Inc. - www.scribblesoftware.com
Scribble Software Inc. is a leading provider of comprehensive management software solutions for the marina and recreational industry. Scribble Software now offers the MARINAGO Office Suite, the next-generation cloud-based marina management software providing single and multi-site properties with everything to handle transient, recurring and seasonal guests. Scribble Software also offers the MarinaOffice Suite of Solutions, a comprehensive enterprise level desktop management solution for all marina and resort sizes. Our diverse portfolio of solutions consists of variety of cloud services including: E-Signature Contracts/Documents, Online Bill Pay, Paperless Billing, Online Fuel Management, Online Point-of-Sale and Online self-service Customer Portal.
---
Simpson Strong-Tie® - www.strongtie.com
Do you have dock or pier pilings that are in need of repair?  Most of the time, repairing them is much less expensive than replacing them, and yields the same results!  Our FX-70® Structural Pile Repair and Protection System has 40+ years of proven performance repairing concrete, steel, and wood piles, and protecting them against further deterioration. From custom-manufactured fiberglass jackets to underwater epoxies and cementitious grouts, Simpson Strong-Tie offers a full line of Repair, Protection and Strengthening Systems designed for all types of substrates, conditions and corrosion.
---
Sparq Marketing - www.sparqmarketing.com
Sparq helps businesses, entrepreneurs, trade associations, and non-profits craft a laser-focused brand message through brilliant storytelling. Sparq has increased MRA's Instagram followers by over 4x (at the time of this printing) since working together closely, using best practices strategies and tactics such as custom branded posts, educational/lifestyle content, and organic engagement. We ignite your brand with fresh and modern website redesigns, informative email newsletters to keep top-of-mind with subscribers/members, and craft creative content for social media. Alison Stripling, founder of Sparq, is quick to snap an Insta worthy moment and repurpose notable content to increase digital presence, while Ali Meharg is a trained professional photographer, skilled at lighting and editing techniques.
---
Swell Advantage - www.swelladvantage.com
Swell Advantage is modern enterprise-level marina management software with a fully integrated community and customer relationship management tool. The Swell CRM simplifies boater onboarding and management with e-signatures, automated communications, a boater portal, SMS, and group e-mailing. Swell helps marinas, waterfronts, and boat clubs provide exceptional customer service, streamlines operations, increases revenue, and increases organizational accountability.
---
Thunderbolt Wood Treating - www.thunderboltwoodtreating.com
Thunderbolt Wood Treating is the leader for wood treatments in California. Thunderbolt Wood Treating provides TSO (Treating Service Only) with CA-C (Copper Azole) for lumber, plywood, posts & poles in residential, agricultural and light commercial applications; ACZA for agricultural, marine and industrial applications; BORATES and FLAME TECH FRTW for interior residential and commercial purposes; and CCA that can be found in agricultural and many non-residential areas of construction. Our treating services are EPA-approved and meet AWPA (American Wood Protection Association) standards. We also offer a variety of other services such as WOOD STAINING that adds a Redtone, Cedartone or Brown for aesthetics; KILN DRYING for Heat Treating, Drying After Treating (KDAT) or Drying only; CUSTOM MILLING or end trimming (PET / CTL) and SG E-375-08 Marine Grade POLYUREA Spray Coating for use over treated wood in sensitive aquatic wetland environments.
---
Titan Deck - www.titandeck.net
Titan Deck® is engineered so your decking will be the last thing on your mind. Made of 100%  polypropylene, Titan Deck will not fade, cup, rot, peel, blister or break under normal use and weathering. It is a UV-protected, bare-foot friendly decking that stays cool in extreme temperatures and fits most docks and piers. The design of Titan Deck allows it to handle the wildest weather changes which can minimize damage from wind, waves, and high water and storm surges. This is why all Titan Deck products are backed with a lifetime limited warranty.
---

Topper Industries, LLC - www.topperfloats.com
Manufacturer of prefabricated floating docks, aluminum gangways, aluminum and steel pedestrian, bridges, catwalks, security gates and other marina-related products.
---
Trionic Corp - www.trioniccorp.com
Trionic Corp. manufactures top-quality rotationally molded marine products. Our product offering features dock boxes, dock boarding steps, trash and recycle containers, dock carts, buoys, barrier floats, water and holding tanks, shower sump tanks, and holding tank odor filters.  
---
Twin Rivers Marine Insurance Agency, Inc. - www.boatinsuranceonly.com
Twin Rivers offers a rare combination of customer service skills - experienced and dedicated marine insurance specialists that are lifelong, avid boaters. With 2 office's to serve you, Northern & Southern California for convenience (Antioch, Ca & Newport Beach, Ca). Our brokers have worked in the marine industry - in boatyards, manufacturing and sales. We work with you in developing and customizing your insurance program which we aggressively market to the nation's leading insurance underwriters to ensure that you receive the best value for your dollar. Our yacht department can assist your berthing and storage customers with their individual needs as well.
---
West Marine Pro - www.westmarine.com
We distribute a broad selection of marine accessories and products from over 1000 major marine vendors. Our product offering represents virtually every quality marine manufacturer in the industry. We are able to satisfy both customers who are looking for a name-brand product, as well those seeking a quality value-added product with our West Marine-branded products. We invite you to call and special order any marine product that you don't see on this website or in our catalog.
West Marine Pro offers our customers services that are unavailable from any other distributors in our industry. Our Rigging Shop offers full rigging services out of both our east coast and west coast warehouses.
West Marine Pro has full-time government and industrial sales Associates and a staff of expediters totally dedicated to handling the special needs of government and industrial customers. We offer the following benefits:
•         Knowledgeable staff to process and expedite government and industrial purchase orders
•         Blanket purchase agreements accepted
•         Competitive pricing on all bids submitted
•         Offering both open and Pro Forma terms
•         Government credit cards welcome
---